Best Investment During Recession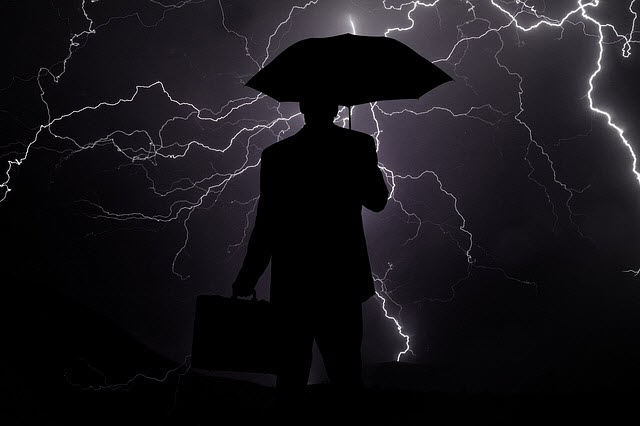 The best investment during recession is betting on your company. Do not stop marketing and improving.
When there's a cold going around I decide I'm not going to catch it. I know that sounds ridiculous, but it's worked for me for quite a few years now. And I regard talk of a recession as a bit like an unpleasant virus because it can be contagious.
Reports in the media about the credit crunch, escalating bills and reduced spending give a picture of general doom and despondency. Are you being infected?
Now, don't get me wrong I do appreciate many people, both consumers and businesses, are finding things more difficult. I also believe we, as business owners, have a decision to make; accept all the negative reports, take part in the recession and accept the dire consequences it can lead to.
Or, decide not to take part. Decide to take action that makes us – and our business – stronger.

TrainingKeeper Software. Keep, organize and plan all your employees' training and activities. Software includes multi-user support with reports, certs, and calendars.

Come Out of a Recession Stronger with the Best Investment During Recession

I was talking with a close friend and business entrepreneur. And we realized that we had both come out of previous recessions stronger than we might have expected to.

Why had we survived so well? Because we both avoided…The biggest mistake businesses often make in a recession.
They stop actively looking for business from existing and new customers.
When I say actively I'm talking, as you've probably guessed, about marketing. Being seen as a vibrant, open-for-business company is vital to your survival, let alone your growth and success when there is an economic downturn.
Yet as soon as business slows and the order books start to dwindle, for many the thought of investing in advertising and marketing is abhorrent to them. The mentality is "We can't afford to spend on advertising and marketing!"
Why is this when the reality is "Can they afford NOT to spend?" The best investment during recession is improving marketing.


Employee Handbook Kit includes two Employee Handbook templates for Professional & Manufacturing. Includes an additional 22 policies and benefits templates.
Lack of Knowledge Can Lead to Your Downfall
I believe the reasons why some business people think this way is lack of knowledge in two specific areas…
They don't know how effective their advertising and marketing is.
They don't know the true value of each prospect they find who turns into a loyal customer.
Measuring your marketing spent against the value of the sales it attracts is the only way you can be sure of having control of your business at any time. When you've got this control you can choose not to take part in a recession, if it comes.

Measure The Effectiveness of Your Marketing
There's only one way to be sure your marketing costs – whether that's time or money – is a good investment… only use direct response marketing in your letters, adverts, web pages, newsletters and flyers. Gear them up to elicit a direct action from your target audience. And monitor the responses you get. Like any investment, you must measure your marketing. For a business, this is the best investment during recession

Here's an example of what I mean.
As a best investment during recession, you decide to place an advertisement in a local publication targeted at your specific market.
You create a direct response advert and include a unique code so you can measure the response to that specific advert, in that specific publication in that specific issue.
The advert costs you $500.
The publisher tells you it has a readership of 25,000 – and says "It's only costing you 2 cents to reach each reader!" That would be a fantastic investment if all those readers are real prospects and there is a high chance they will respond. You wish!

The only figure relevant to you is the actual number of people who take action and respond to your advert.
Your advert goes out and you get 10 inquiries. You now know it cost you $50 to get each enquiry. Let's say you convert half into sales. You have 5 new customers, each cost you $100 to acquire. (The price of your advert divided by the total number of new customers).

This Data Analysis Video teaches you the basic tools for understanding, summarizing, and making future predictions with your collected data. Includes MS Excel templates.
The next point is the one that many business base their future marketing decisions on. And it's where they often go wrong.
Question: "Is running this advert worthwhile?"
On face value you could decide "No!" if the immediate sale – the first sale – does not deliver a high enough profit to cover the advertising cost. The real question should be "What is the profit value of all the subsequent sales I'll make to this new customer?"
If you are going to blossom in a recession you must have a strong, effective, follow-up system; sometimes called the back-end. Once your new customer buys, especially if you've delivered a good product or service, they are more open to considering other products or services you can deliver. Add these onto the initial sale and you could find that best investment during recession is not such a drain on your resources after all!
Before you start any advertising or marketing campaign you need to know two things:
The average profit value of each of your customer's transactions
The number of purchases they are likely to make before they stop (if they ever do) buying from you.
Multiply these two figures and you have a fair idea of the true worth of your new customer (sometimes called lifetime value).
So, going on from my example…
let's be conservative here and say your first sale profit value is only $80. That means you are making a loss of $20 on each new sale. At first glance that looks as though this is not a worthwhile advert to run again. And, as I said, that's what many business owners base their decision on.
But if you've got your strong follow-up in place and you know that, on average, your customer's subsequent purchases deliver a $100 profit each and they normally buy another 6 times over a period of two years – then your total potential profit is $680. Take away the original cost to acquire the customer ($100) and that gives you an overall expected average profit of $580 per customer.
Now marketing, best investment during recession,  makes more long-term economic sense, doesn't it?

Get Green Belt Certified with this extensive on-line course. Learn the Six Sigma tools and steps. Earn 25 PMI PDU. Start implementing Six Sigma today
5 Tips For Business Start-Ups
Starting a business at any time can be scary and yet it can be the best investment during recession provided you've found the right market so:
1] Research your target market. Do people WANT what you are offering or do you just think they NEED your product / service? People buy what they want, they don't always buy what they need.
2] Marketing is crucial – BUT it must be the right type of marketing. It is very easy to spend a fortune and get little or no results. For a small business direct response style marketing is the only feasible activity because the results can be closely measured and they can concentrate on the activity that is bringing in sales.
3] Time management – it is vital to keep your lifestyle balance. It is very easy for the business to take over your whole life and put a strain on your home and relationships. And it can also affect your health.
4] Finances: Keep on top of cashflow. This can be the most difficult aspect of having your own business.. getting people to pay their invoices. Make it very clear what your payment terms are when you agree to do business with someone.

5] Finances: Put money aside. It is tempting to spend all you've got coming in but I would strongly advise opening a high-interest account and transferring 10% of your revenue into it. As your business grows increase the transfer to 22%. And don't touch it. Doing this gives you the money you need when your tax bill comes in and saves the stress of having to find the money to pay those bills.
---
---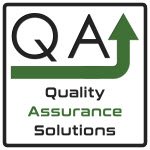 Quality Assurance Solutions
Robert Broughton
(805) 419-3344
USA
email