Cold Calling Strategies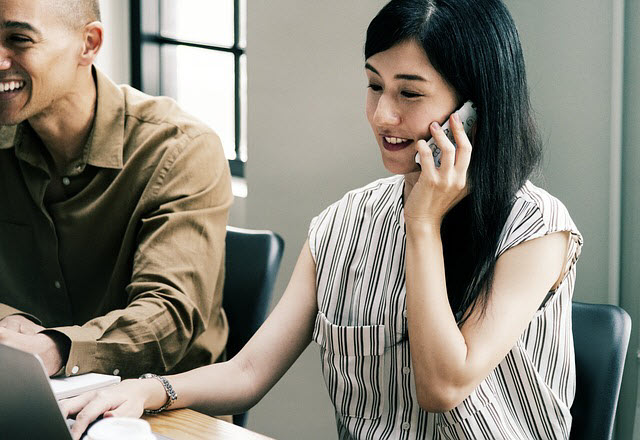 This article discusses cold calling strategies that you can use for your business.
Does the thought of cold calling give you the heebie-jeebie?
It's not my favorite activity – in fact, I've always avoided it like the plague. Give me a nice pad and pen any day to write my first communication with someone, and I'm as happy as a lark.

Give me a phone to call someone I don't know – and who doesn't know me – and you wouldn't see me for dust!

I know, it's the way I think about it. I suppose it's no different to people saying they are terrified of the thought of public speaking, which I have no problem with at all!


TrainingKeeper Software. Keep, organize and plan all your employees' training and activities. Software includes multi-user support with reports, certs, and calendars.

So why am I sharing this with you?

Because I discovered someone who is extremely comfortable with cold-calling and totally understands the fears many of us hold and can help allay those fears.

His name? Steve Brewer.

I saw his presentation at a business seminar and was totally impressed. Because, as he said, you have to create a relationship before anyone is going to buy from you, and that's what cold-calling is – the start of a relationship.

In the presentation, he explored how our mindset is the key to being successful at cold-calling. Tell me, if I asked if you enjoyed cold-calling would you say "I love it!" as Steve does, or would you say "I'd do absolutely everything I can to put it off!" as I did?

Understanding this, knowing the best approach that empowers you and building on the successes you experience makes this not only a more pleasurable task but one you get more and more success from.
Cold Calling Strategies

So what else did he share on cold calling strategies?
Use Customer Centered Selling. Focus on the real benefits for your prospect; think of the damage you'd be doing if you didn't make the effort to speak to him and explain how your company's offer delivers a solution for him.
Decide the 3 biggest things that would make an impact for him, write it on a post-it and place it on the screen in front of you – it helps keep you focused.
Don't regard the 'gatekeeper' as an obstacle. Make friends with her, ask for her help, use her name if she's given it.
Remember decision makers often work outside normal hours. Calling between 8am and 9am or between 5pm and 6pm may give you a better chance of getting through.
If you get through to voicemail leave a compelling message. Steve said to copy the style of a radio advert – you want your prospect to call you back or at least be happy to take your call when you get back to him. Review your Elevator Speech – can you turn that into a radio ad style message?
When you call you have less than 30 seconds to intrigue your prospect enough for him to allow you to continue. You must be able to answer the 3 questions he is silently asking himself:

Who are you?

Where are you calling from?

Why should I stop and talk to you? (What's in it for me?)

8D Manager Software with 5D, 8D, 9D, and RMA report generator. Corrective action software for every company needs.

I know Steve only scratched the surface of the fund of valuable experience and knowledge he has. How do I know? Because I've got his new book and audio program, in which he explains, in plain English, how to turn this spine-chilling activity into a more pleasurable experience.

Steve's not only good at what he does, cold calling strategies, but he's also a great communicator presenting this difficult subject in a humorous and enjoyable style.

---
---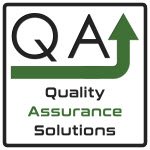 Quality Assurance Solutions
Robert Broughton
(805) 419-3344
USA
email