Google Places
Why Its Important
Google places why its important? Because businesses who do not claim their Google Place listing may risk having it hi-jacked by hackers, spammers or competitors, as has already happened in the USA.

More importantly businesses that are ignoring their Google Places listing are missing a vital marketing tactic. A completed and well optimized listing is more likely to appear on the first page of local search results. This is because Google has a greater trust in the information entered after a listing has been claimed and verified.
Is Your Business Listed?
Your business may already be listed because Google uses publicly available information, such as details in telephone directories like yell.com, to create the listing. However, all it is likely to have is your business name and some basic details. There will be nothing to encourage browsers to look more closely at what you offer; no marketing details.

TrainingKeeper Software. Keep, organize and plan all your employees' training and activities. Software includes multi-user support with reports, certs, and calendars.

Google Places Why Its Important?

Google places why its important? When you claim your listing you can add marketing descriptions, keywords, photos, videos – a whole raft of promotional material – to make your business highly visible and attractive to potential buyers. And once you've claimed your listing, Google gives you a whole host of analytics, including how many times your listing has been seen and how many visitors are clicking your listing to find out more.
This is an ideal way for every business in the UK (and other countries) to be seen on Google even if they do not have their own website set up – this is effectively your free website on Google.
How To Claim Your Listing
You will need a Google account if you haven't already got one. Google recommends creating a Google Places account using a Google email address that you don't mind sharing with others or passing along, in case you ever sell your business and need to transfer ownership of your listing.

(You can create a Google gmail account at mail.google.com/mail/signup)
Once you've got your gmail account set up…
Go to www.google.co.uk/places (or search for Google Places to find your local Google Places if you are outside the UK).
Sign in with your gmail account
Choose the country you are located in
Type in your business telephone number
If Google finds your business is listed it displays details for you to edit.
If your business is not listed Google displays the form for you to enter your details.

This Data Analysis Video teaches you the basic tools for understanding, summarizing, and making future predictions with your collected data. Includes MS Excel templates.
In both cases you can add /edit:
Business Name, telephone and contact details
Business address (you can stop your address being displayed if you work from home)
Business description (200 characters) and business category (up to 5)
Your website, if you have one
Where you carry out your business – on your premises or at your customers
Opening hours
Payment methods you accept
Photos to display your products / services
Video clips to promote your business
Additional details, such as local parking facilities etc.
Once you've completed your information Google will ask for verification. They send you a pin number, by phone or SMS text. Entering the pin number confirms the listing.

Now, whenever you are logged in to your Google Account, and you go to Google Places, it shows your display stats for the business.

Google places why its important? I think claiming your Google Places listing is important for any business, but especially for small businesses such as privately owned retail outlets, that don't regularly interact with the Internet. So please tell any business owner you know about Google Places listings and encourage them to claim theirs before someone tries to use it to damage them.
---
---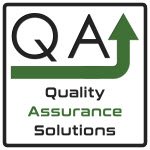 Quality Assurance Solutions
Robert Broughton
(805) 419-3344
USA
email