Internet Marketing Maximizing Strategy
How solid is your internet marketing maximizing strategy?
Marketing is like a well-designed and made chair – but with more legs. Each leg is a particular marketing activity.

Your marketing activity supports the business [the more legs you have the better the support] and each activity should connect and complement the others.

However, in many business's marketing plans and campaigns seem to be carried out independently. For example, the company may have a website – which runs as a separate marketing activity. There may be an advertising campaign that has no connection with the website – except perhaps the URL dropped in as a last minute thought.

They may run a PR campaign or direct mailing campaign with no thought of connecting with the advertising or website.

If all these different business-generating activities have no connection, it's like having a DIY chair made with unmatched legs – it doesn't give a good pleasing result and could even topple over because there is no balance.


TrainingKeeper Software. Keep, organize and plan all your employees' training and activities. Software includes multi-user support with reports, certs, and calendars.

Connecting Marketing Legs
Let's have a look at an example of how different marketing activities could be linked together to give a strong, balanced business support. This is just a simple suggestion. Yours could be far more extensive for your internet marketing maximizing strategy.

An advertising campaign is devised to specifically draw visitors to a website page to request a free/low cost advisory guide.
A PR campaign announces the guide is available from the website and people who've read the article visit.
A Social campaign with a focus on Facebook, Twitter,  Pintrest, Twitter, etch.

Online marketing through PPC (pay-per-click) advertising draws visitors to the website as well.
A targeted mailing is sent to prospective customers offering them the guide, with the choice to send a request by post or visit the website.
The website page is a focused landing page – not just a more general home page – telling the visitor about the benefits of the free/low cost guide. It does not have any distracting links to other pages or products. It could have audio and/or video links describing the information on offer.
The visitor requests the guide, giving their contact information.
The guide is delivered – either electronically in PDF format or as a printed report or CD/DVD – along with a direct response 'sales letter' giving more details of the main offer.
If your offer is a high-value item you might have a tele-sales or field sales team who follow up on these warm leads; warm because they have expressed an interest by asking for the guide.
By the way, don't think that this 'giving a free guide' cycle is purely for 'information products'. Yes, it is used extensively in this way – I do it myself; giving free previews or samples of the products or service I'm offering. But even if you are selling a physical product you can give people useful tips such as…
Questions to ask before deciding to buy – gives the reader guidance on avoiding any pitfalls when choosing or recognizing less ethical companies in your industry or profession
Tips on how to use the product you supply
Tips on how to get the most out of the product you supply; perhaps care tips that make it last longer
If you're selling to businesses, case studies of how other businesses have effectively used your product would be interesting
FAQs – the classic Q&A information that prospective buyers look for. Just check what questions your current and previous customers have asked and you have your guide ready to go.
This whole internet marketing maximizing strategy is geared towards attracting new prospects and, through careful nurturing, they become customers.

StreamLiner is Project Management software that drives your team's Lean and Continuous Improvement activities.

Internet Marketing Maximizing Strategy Means The Sales Are In The Back-End
However, it doesn't stop there. Further direct response campaigns – whether through e-marketing or 'snail-mail' is used to keep contact with the new customer keeping them informed, including telling them about different offers as they come up. As a result, they often become a long term buyer. This is known as a 'back-end' system.

And now a further strong marketing leg can be added with a formalized referral system; make a point of asking your satisfied customers for a referral (and testimonial you can use in your marketing). The best time to ask is when they've just taken delivery.

An example of this is the 'tell a friend' mechanism you see on many websites – by telling a friend about your experiences; what you've found on the website (a free guide) or your delight with the product or service supplied you are giving the company you've done business with a referral.
And, of course, it can continue with joint ventures – where another business recommends your guide and website to their customers. This gives you another marketing leg for your business and supports your internet marketing maximizing strategy.

Having many strong marketing activities that connect and complement each other gives stronger support for your business. If one marketing activity doesn't perform as well as normal, you have other activities which still deliver results for you.
So – is it time to think afresh on your marketing? Ask yourself these questions.
1. Does all my marketing bring in measurable results?
2. Are all my marketing activities connected and focused on the same end result?
3. What marketing activities are missing from my connect strategy?
4. Would adding additional activities weaken or strengthen my marketing strategy and deliver better results?
Before you make any changes to your internet marketing maximizing strategy, think of the adage 'if it ain't broke, don't try to fix it'. It is a good maxim to follow… but by the same context we know if we don't improve we stagnate and eventually fall behind. Continuous improvement, through testing, is vital to any business survival. And continuous improvement in our marketing means we have stronger, matched, legs supporting our business.

This Data Analysis Video teaches you the basic tools for understanding, summarizing, and making future predictions with your collected data. Includes MS Excel templates.
Does Social Networking Affect Your Business?
Even if your business doesn't actively use internet marketing maximizing strategy as part of its business development strategy, you still need to consider the impact it has when your customers share their experiences online.
How businesses interact with their customers has always affected business results and never more so that in the 21st Century.
In the 1900s good customer service – that everyone expects – was hardly mentioned in conversations.
Customers that received an outstanding service probably told some of their friends and colleagues – giving the business a little bit of good publicity – but only whilst it was fresh in their mind.
When people had a bad customer experience they told everyone they met; friends, colleagues – anyone who would listen – and often over a longer period of time. Bad news spreads, but the damage caused was limited to the social and business circles those customers moved in.
Now – in this modern age – the impact your customers can have on your business – both good and bad – has exploded exponentially because of the Internet.
In a survey commissioned by technology provider Avanade, 1,998 UK consumers were asked their thoughts on customer service, as well as how they complain to the company concerned.
41% of people still phone the company to complain and 63% also use email, but a significant proportion (20%) will go online to grumble to friends and family as well!
The figure rises to 36% for 18-24 year olds so it is a trend that looks set to continue.
People who get a great service from their supplier can share that experience with others -even people they've never met or spoken to – via social websites like Twitter, YouTube and Facebook. The views they express can go viral in seconds and can give a real boost to your business reputation and – eventually – sales.
And the same is true if you disappoint your customers. The damage your business can endure when a bad experience is reported can ultimately destroy your business

Get Green Belt Certified with this extensive on-line course. Learn the Six Sigma tools and steps. Earn 25 PMI PDU. Start implementing Six Sigma today
Whilst many business owners realize that social marketing, as part of their internet marketing maximizing strategy, – using 'people power' to spread the word about their products or services – can be a brilliant marketing strategy, not everyone realises how damaging it can be as well. More so because, unlike a negative newspaper article that may eventually be forgotten, anything 'published' on the net is there, for anyone to find, virtually permanently.
How Do You Avoid Bad Publicity?
Well, the most obvious answer is to constantly supply fantastic service and buyer experience
But we are all human and mistakes happen, so the next answer, for your internet marketing maximizing strategy, make it extremely easy for your customers to let you know if they are disgruntled with you. If you've created a great, open relationship with your customers there probably isn't a barrier to communications and that gives you the opportunity to resolve any concerns they have.
So – the bottom line is, whether you like it or not, social media can have an affect on our business and it would be wise to keep that in mind.
Viral Marketing
On the web spreading the word about something – good or bad – is known as viral marketing. Think about it.. it isn't new, is it? We've had viral marketing since the year dot! It's just got a rather fancy 'technical' term nowadays.

Of course, I'm talking about 'word of mouth' recommendations. You know, when a friend or relative recommends a restaurant or suggests a good film or talks about a theatrical play or musical concert they attended, it's all 'viral marketing' because people are getting to know about it from someone else. Don't rule out viral marketing for your internet marketing maximizing strategy.

So how often are your customers and business colleagues talking about you? Is what they are saying a compliment or is it damaging your business?

Keeping your communication channels open with your customers is one way of making sure they don't have disparaging comments to make. Your internet marketing maximizing strategy should keep them informed through newsletters, telephone calls, emails, occasional visits, seminars and open days, customer events, letters describing new products, services or offers – and of course you can create a web blog where you offer advice and help.

---
---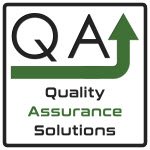 Quality Assurance Solutions
Robert Broughton
(805) 419-3344
USA
email