Order Assignment Scheduling
How to Improve Your On Time Delivery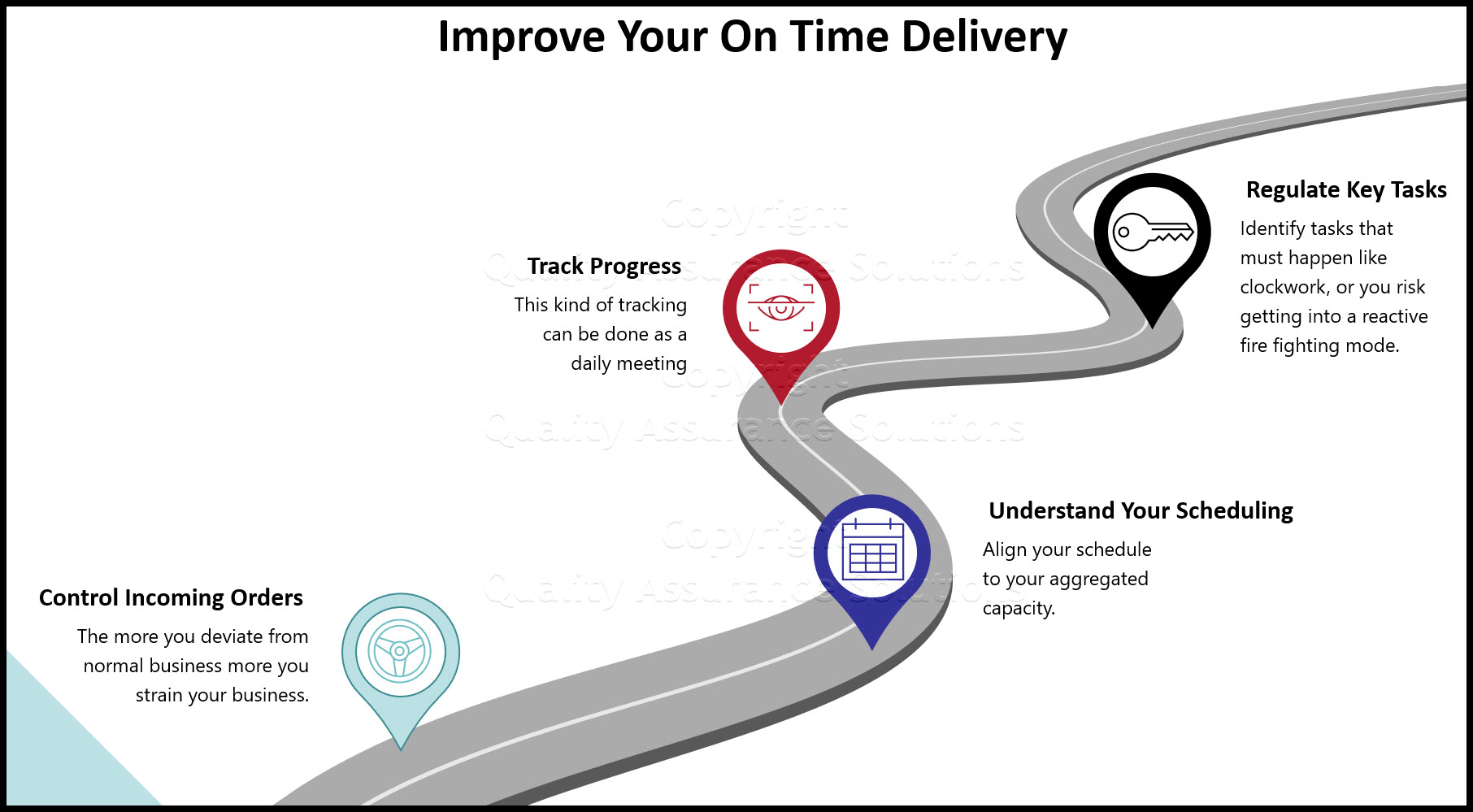 One of the common questions we hear is "how can we improve our on time delivery performance?" With increased competition and a need to rank well in supply chains this topic is very meaningful to most businesses. You need to focus on your order assignment scheduling.

Where as some parts of industry deals with this issue since day one, many other business sectors now find this stressful pressure to comply with 100% on time deliveries. This article highlights a number of areas to consider as you improve your business' on time delivery performance.
Control Work Coming Into Your Business

If you can't control how work enters your business then you put the control of your resources at risk. The more you deviate from what your business considers 'normal' the more you strain how the business operates.

In a specific sense, your business might take on the wrong kind of work, where they don't have the ability to deliver easily. From a generic point of view, businesses need to consider capacity, and they might not have enough resources to deal with a specific order at a certain point in time.
As long as you understand your situation you can come up with a suitable solution. In the examples above this might mean some form of competency 'test' prior to quoting the work, or an agreement with a local agency so that labor levels can be flexed as required.
Understanding how you take work into your business greatly effects your ability to deliver on time.
Understand Your Order Assignment Scheduling

Leading on from the previous comments about capacity, your business needs to understand the order assignment scheduling approach. Many businesses do not consider their schedules from an aggregated point of view to make sure that their capacity aligns with and their schedule.
Once your business takes an order, it needs to be scheduled so that the necessary work can be completed prior to delivery. It sounds obvious I know, but worth restating. So many businesses get caught up in day to day fire fighting that they forget to stand back to check some of these fundamental issues. When it doesn't happen you end up in a negative cycle where more work comes in, the backlog increases, and then more work comes in....
Get your order assignment scheduling aligned with your capacity and reduce the unnecessary fire fighting activities.
Track Progress

Now that you have your capacity and schedules aligned and no longer let work into your business that you can't do, you need to make sure you timely execute your schedules and plans 
This kind of tracking can be done as a daily meeting, using visual management, or using exception reporting from an MIS / MRPII / ERP system. You must get some kind of feedback on a regular basis that allows you to know if things are going to plan.
Find a way to track progress to prevent no surprises.
Regulate Key Tasks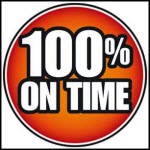 In the course of delivering your products and services you will find that a number of key tasks need to happen. These tasks must happen like clockwork or you risk getting into a reactive fire fighting mode.
As the first step, identify these tasks. You can do this with a simple mapping exercise.
For the second step, define who needs to do what and when. Most likely there will be a daily or weekly frequency to these tasks. Incorporate these into a routine.
Like the progress of the orders being worked on these routine tasks also need to be monitored.
Put It All Together

The areas mentioned above form the basis of a good on time delivery mechanism.
Know how to let work into your business.
Align your order assignment schedules with your capacity.
Track progress and correct quickly.
Regulate your key tasks through simple routines.
By doing the above you improve your order delivery system rather than fire fighting the issues that crop up.
Article written by Giles Johnston of Smartspeed Consulting Limited for Quality Assurance Solutions. Article edited and posted by Quality Assurance Solutions

Quality Assurance Solutions
Robert Broughton
(805) 419-3344
USA
email