How to Set Goals:
Important Steps To Take Now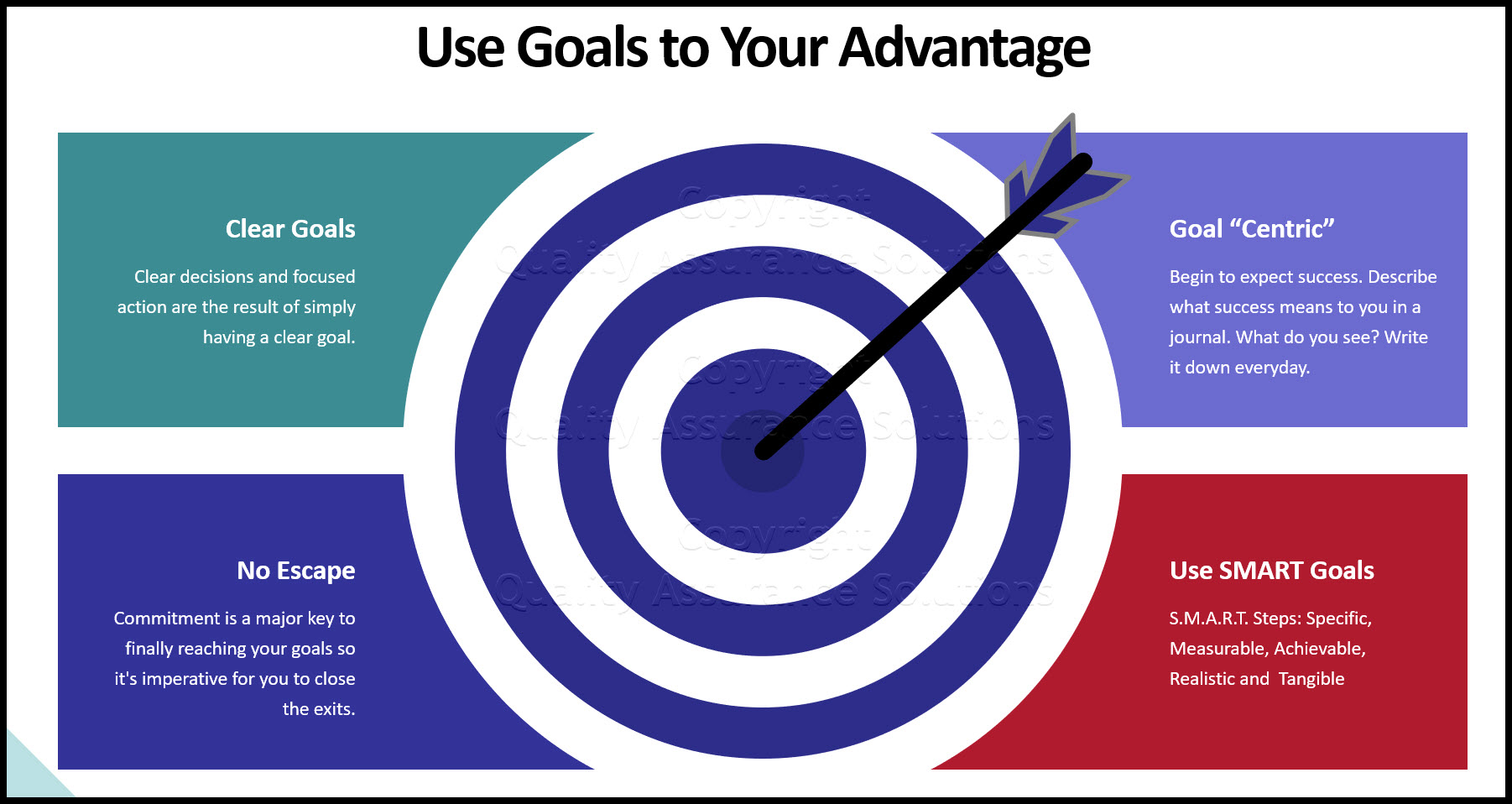 If you're like me you have had a difficult time discovering how to set goals, both in your business and your life. . . much less achieving them.
Become a Human "Being" Rather Than a Human "Doing"
Throughout much of my life I went through life "doing" things, without a blueprint for guidance or an expectation of what would come out of my actions. "Doing" got me a decent job, a nice house, some money in the bank.
Once I started my own business however "doing" wasn't effective. I didn't know how to get from where I was to where I wanted to go. I didn't have a guide for setting or achieving my goals, so much of my time and energy was wasted on things that didn't bring results.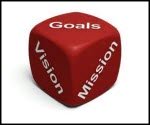 I wasn't alone. Much of the consulting work I do is talking to other business people who fail to bring in results in their business. I ask them about their goal setting process, and almost every person responds with "I don't set goals, because I never hit them."
The major breakthroughs in peoples' lives and businesses happen when they understand: Clear decisions and focused action are the result of simply having a clear goal.
Imagine Sir Edmund Hillary climbing Mount Everest with no clearly defined goal in mind. . . do you think he would have made the summit or would he have turned back when things got hard?

TrainingKeeper Software. Keep, organize and plan all your employees' training and activities. Software includes multi-user support with reports, certs, and calendars.

Closing the Exits
Most of us leave ourselves avenues or escape routes from our goals--most of the time these show up in the form of excuses or reasons for failure. Commitment is a major key to finally reaching your goals so it's imperative for you to close the exits and stop looking for reasons to allow yourself to fail.
You might not want to scale the tallest mountain in the world. But no matter what you dream about clear goals are key: If you want to achieve personal success in your career, help your team set and achieve some "stretch" goals for the long-term viability of your business. You must discover how to set precise goals.
---
Become Goal "Centric"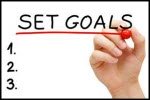 The big shift in mindset comes from not knowing how to set goals to being able to see and communicate the vision for your future.
Begin to expect success. Describe what success means to you in a journal. What do you see? Write it down everyday.
This is a huge step in making what you think, see, and feel inside your head and heart a tangible reality. People who write down their thoughts gain better insight to their thinking process, and more readily access information in their head when they need it.
Once you have a clear vision and you know how to set goals, you can proceed taking the simple steps to achieving your vision.

PDCA Complete is an organizational task management system with built-in continuous improvement tools. Includes projects, meetings, audits and more.
Built by Quality Assurance Solutions.

Don't Get Lost Mixing Goals, Fantasies, and Your Dreams
Many people fanaticize about their future. They see themselves living in a huge house, with nice cars. They dream about winning the lottery or inheriting millions from some long lost uncle. These are fantasies because they have to basis or root in reality.
Goals, however, have specific actionable steps for you to take to make your dream a reality.
Without a plan a dream becomes a nightmare.
Have you ever seen a truck stuck in the mud. There's tons of noise, mud's flying, smoke is billowing out, but the truck isn't moving. People who have dreams, but go through life without discovering how to set goals are doomed to live a life of frustration and burnout.
The way to avoid the pain of spinning wheels and to gain traction to move toward manifesting your dream is to follow the SMART Steps to how to set goals.
---
Step-By-Step Guide To Setting SMART Goals
Many people in business fail setting SMART goals; even though it's one of the most important things you can do to determine your business' success.
S.M.A.R.T. Steps To Set and Achieve Goals:
Specific

Measurable

Achievable

Realistic

Tangible

Your ISO 9001:2015 Kit includes Templates, QA Manual, Implementation Guide and a Gap Assessment Internal Audit Tool for ISO 9001:2015
Why do S.M.A.R.T. Goals Fail So Often?
Most people have heard about the importance of goal setting, it's in the implementation of developing a strategy and skills to set effective goals is the difference between success and failure.
Goals are essential in most aspects of business including project management
More than simple failure, the inability to set real goals leads many leaders down a road of frustration, confusion, resentment, and ultimately burn-out.
The most central key to setting effective goals is figuring out what you really want. Clarity here sets your course of action to creating the means to achieve it.
Because this website deals primarily with QA and team building, I'm going to assume you're specifically interested in setting effective goals in your business, or helping your team develop a more strategic mindset for business.
You must understand, mastering goal setting will not only improve your career, it can also reinvent your life.
The Importance of Clarity
Getting clear about your goals has the ability to transform every aspect of your life:
money worries
family issues
productivity
All of these problems can be figured out via effective goal setting.

Quality Assurance Solutions
Robert Broughton
(805) 419-3344
USA
email