Quality Assurance Program Plan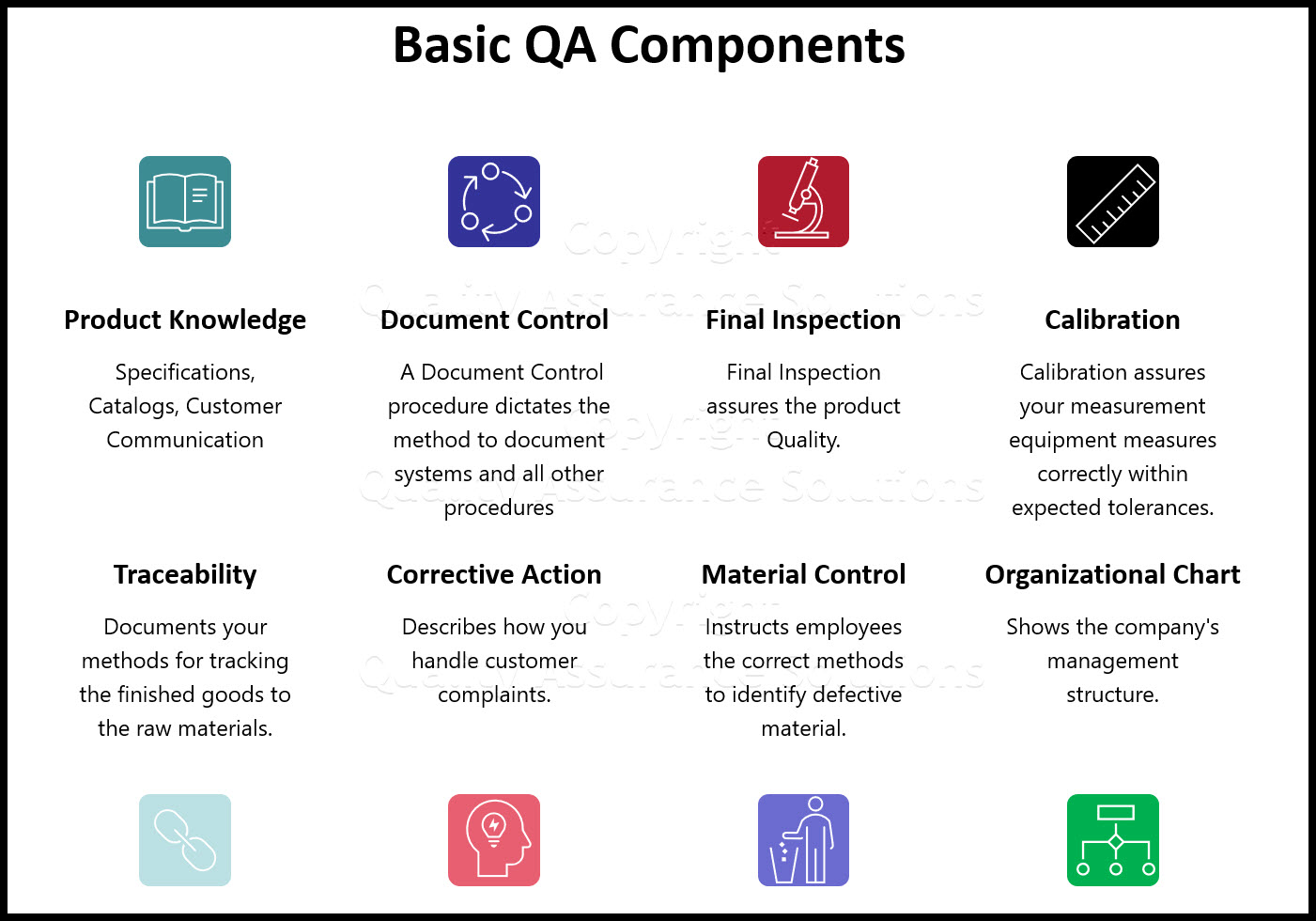 Quality Assurance Program Plan Level 1 Systems
We present the quality assurance program plan of these systems below. Click the links below to find additional information that should be included in a documented system. 
Level 1 Systems are the basic building blocks of your quality assurance program plan. Develop these quality assurance systems first.


Your ISO 9001:2015 Kit includes Templates, QA Manual, Implementation Guide and a Gap Assessment Internal Audit Tool for ISO 9001:2015
Systems Defined
A System is a set of interrelated or interacting elements.
A Management System establishes policy and objectives to achieve those objectives.
A Quality Management System is a management system to direct and control an organization with regards to quality.
A Quality Management system includes elements from several processes. These processes lie within a business department or between departments. When creating a Quality Assurance system these items must be kept in mind:
It must be documented.
Involve all stakeholders during the creation.
All employees must follow the system.
It must be open to audits.
It must be rigid to prevent users from deviating yet…
…it must be flexible to allow for continuous improvement.
The data or information necessary to support the system should be centralized.

Product Knowledge
Product Knowledge is listed as the first item in the quality assurance program plan. Product Knowledge is very important to capture prior to reviewing, improving or creating the other systems listed. If you are new to the business we recommend you gather all the available information about your company's product. Collect this information from:
Product Catalogs
Company Website
Customer specifications
Industry specifications
Other employees
As you develop your systems and the quality assurance program plan, include Product Knowledge background in new employee training. 

TrainingKeeper Software. Keep, organize and plan all your employees' training and activities. Software includes multi-user support with reports, certs, and calendars.

Document Control
Document Control is the spine of your QA program. Without a detailed Document Control system, your other systems could possibly be out of control. All Quality Assurance Systems must be documented. A Document Control procedure dictates the method to document those systems and all other procedures
When creating a Quality Assurance program plan, the first system must be the Document Control System. This is the second item shown on the Quality Assurance Overview and it is a critical system.
As a member of the Quality Assurance organization you understand, follow and teach the Document Control system to other employees. In addition, you frequently audit this system. Your familiarity is important.
---
Final Inspection
Final Inspection assures the product Quality. Write Final Inspection procedures for your products. Train the final inspectors to follow these procedures. Final inspection occurs just prior to shipping the product. The results of final inspection will be a quality record.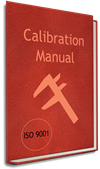 Includes an easy to edit Calibration Manual, recommended calibration system, reports and templates.
Calibration
Calibration assures that the measurement equipment throughout your facility measures within expected tolerances. Without a Calibration system the data recorded from the product or process inspection is suspect.
---
Traceability
A Traceability System documents your methods for tracking the finished goods through the raw materials. This includes tracking process steps, machines and employees. When finding the root cause of a problem, product traceability provides direction. 


8D Manager Software with 8D, 9D, 5Y and 4M report generator. Your corrective action software for managing, measuring, and reporting issues.

Corrective Action
Corrective Action is your company's policy for customer complaints. Customers may request this policy. They want to be included in the communication loop during the open complaint period. They want to know your tracking methods, response time frame and responsibilities. In many cases your customer's requirements will drive this policy.
The policy must also cover internal Quality issues.
---
Non Conforming Material Control
Non Conforming Material Control instructs employees the correct methods to identify defective material. It assures you don't send defective material to your customer. It prevents defective material from entering into the manufacturing process.

Comprehensive ISO 9001:2015 Audit Checklist for Internal, Gap and Certification Audits.
Organizational Chart
An Organizational Chart shows your employees and your customers the company's management structure, the lines of communication and general responsibilities. Be sure to create an org chart that shows your Quality Assurance organization.
This is the last item from the Quality Assurance program plan and in small companies it may not be a priority.

---
---

Quality Assurance Solutions
Robert Broughton
(805) 419-3344
USA
email