Quality Assurance
Vs
Quality Control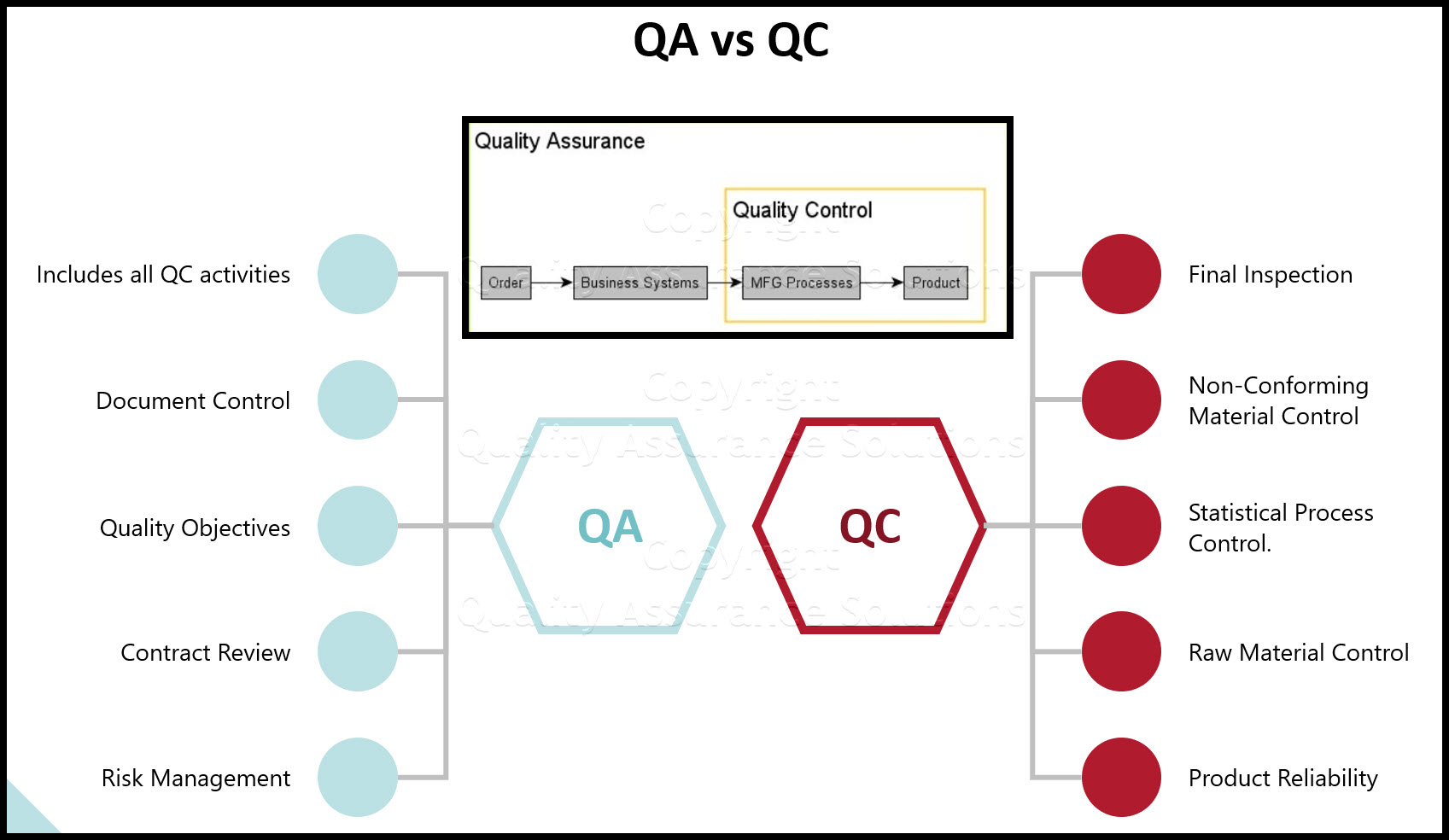 The below general flow breaks down Quality Assurance vs Quality Control. Quality Assurance includes the Quality Control processes, Product Quality and other Quality Management business systems.

Quality Assurance improves, supports and audits all of the company's systems, manufacturing processes and product. Quality Control focuses on monitoring, improving, and auditing the manufacturing proces and product.
Quality Assurance
Quality Assurance monitors, improves and / or audits:
Purchase Order Process
New product introduction
Contract Review

Snap Sampling Plans! software combines all the key industry standard attribute sampling plans into one place.
With over 10,000 sampling possibilities, Snap Sampling Plans! guides you in selecting the correct AQL sampling plan.

Quality Control
Quality Control monitors, improves and / or audits:
Final Inspection
Receiving Inspection
Process Inspection
Shipping Inspection
Raw Material Control
Finish Goods Control
Product Reliability
Material Review Board

Quality Assurance Solutions
Robert Broughton
(805) 419-3344
USA
email