Flowchart Samples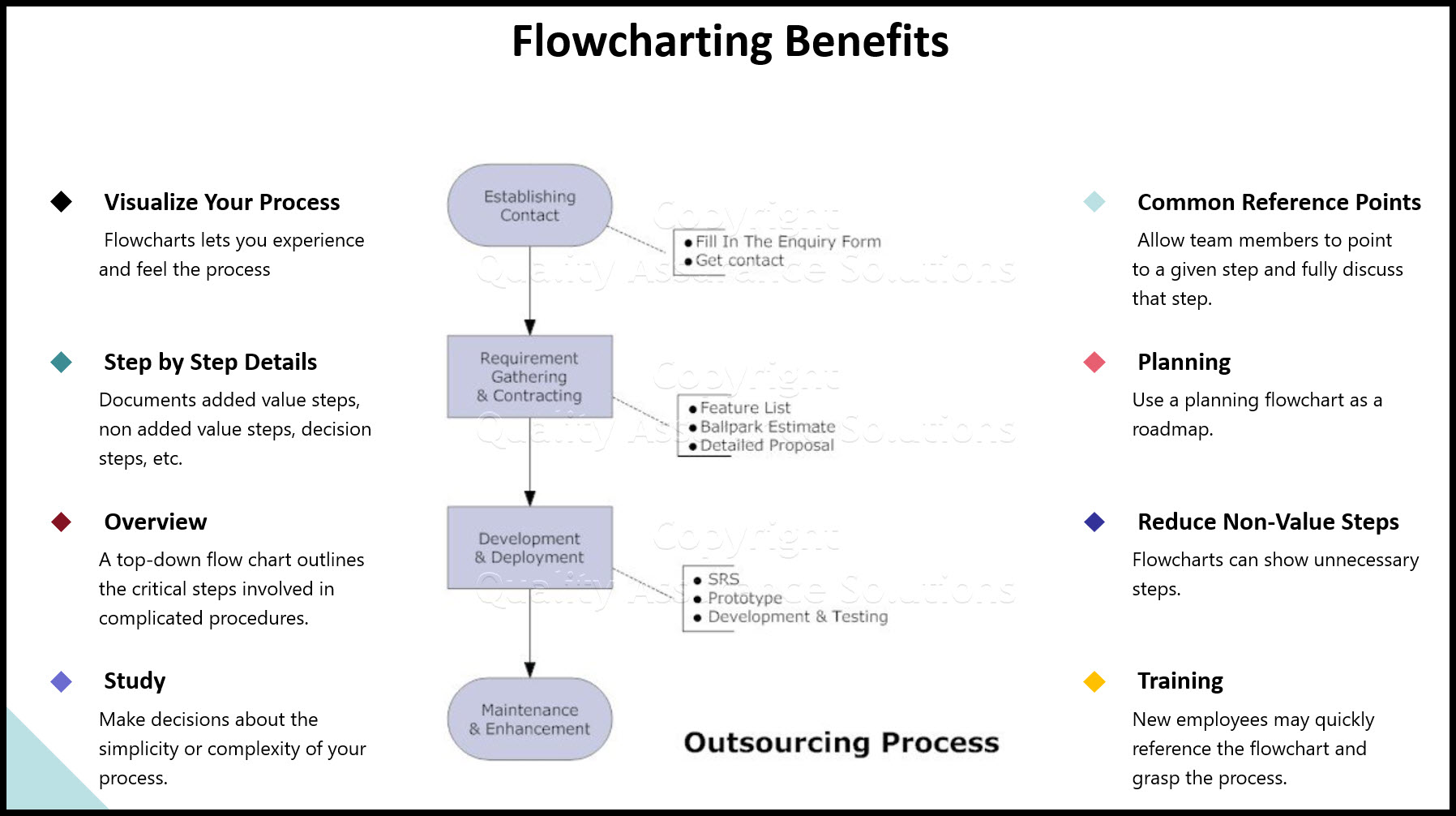 These flowchart samples can apply to your business or your processes. Every organization's process can be flowcharted. Flowcharts are a visual presentation of your process steps. A flowchart is a step by step picture of your process.
Use flowcharts to
Visualize your processes
Show step by step details of your current process
Overview detail procedures
Study processes
Provide common reference talking points during a meeting
Illustrate a desired flow of a new improved system.
Easily identify non value added steps.
Quickly train your employees

Visualize Your Process with Flowchart Samples

Flowchart allows you to picture your process on a piece of paper or on your computer monitor. Flowcharts lets you experience and feel the process without you actually conducting the work. Flowcharts shapes show others details about your process.


8D Manager Software with 8D, 9D, 5Y and 4M report generator. Your corrective action software for managing, measuring, and reporting issues.

Step by Step Details
A flowchart documents added value steps, non added value steps, decision steps, documentation steps, information flow and many other critical stages necessary to conduct your process.

Overview of Detailed Procedures
A top down flow chart outlines the critical steps involved in complicated procedures. The reader can then easily recognize the significant steps. The flowchart directs the reader where to find more details.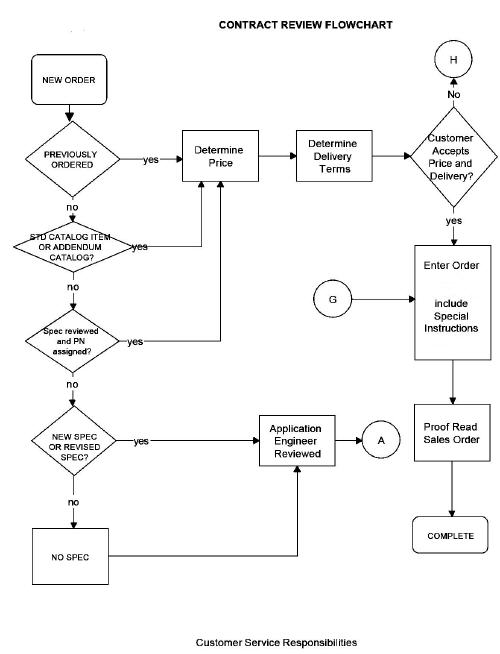 Study the Current Process
Team members study their flowcharts and make decisions about the simplicity or complexity of your process. The flowcharts show the number of steps involved in the process. Because the flowchart visually represents the process, team members can question the validity of each step.
When studying the process ask these questions
Does the flow chart show every step?
What step(s) is missing?
Does each step belong?
Is each step necessary?
Can some steps be combine?
Are there too many decisions points?
Can the flow be rearrange and simplified?
Can the flow be change to improve cycle time?
Is there missing involvement of key people?
Are there too many people involved?
Is appropriate data being collected at each step?
Is traceability documented at each step?


PDCA Complete is an organizational task management system with built-in continuous improvement tools. Includes projects, meetings, audits and more.
Built by Quality Assurance Solutions.

Common Reference Points
A sound flowchart will be agreed upon by all team members. Flowchart samples allow team member to point to a given step and fully discuss that step. This keeps meetings focused on the issues.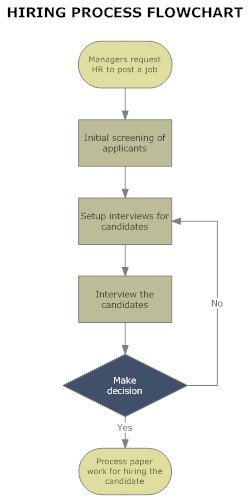 Show Flow of New Improved Systems
One can use a flowchart to predict the best flow / map after improvements. Use a planning flowchart as a roadmap. Rearrange your actual process to meet the improved planning flowchart. Use a flow chart during planning stages when you introduce a new product, service, machinery or proposed process changes. By using flowcharts during the planning stages you can prevent defects, lost of work, lost of time and in general most types of troubles.

Reduce Non Value Added Steps
Flowchart samples can show unnecessary steps. Unnecessary steps that do not add any value to the final outcome need to be eliminated. Non value added steps include unwarranted inspection, rework, needless knowledge sharing, and unnecessary signatures.


TrainingKeeper Software. Keep, organize and plan all your employees' training and activities. Software includes multi-user support with reports, certs, and calendars.

Training
Flowcharts are an invaluable training tool. New employees may quickly reference the flowchart and grasp the process. Instructors start with the flow chart when teaching the process.

Quality Assurance Solutions
Robert Broughton
(805) 419-3344
USA
email