Process Flow Chart
Description:
The Process Flow Chart provides a visual representation of the steps in a process.
When to Use:
One of the first activities of a process improvement effort is constructing a flowchart. It provides the following benefits:

1- It give you and everyone a clear understanding of the process.

2- Facilitates teamwork and communication.

3- Helps to identify non-value-added operations.
Flowchart Software
I recommend Edraw software for making flowcharts. With this software you can quickly and easily make flowcharts. If you need to create professional flowcharts use Edraw. Click the link for a free download and you can try it without any commitment.

If you do decide to buy Edraw, it is only $99 which is a bargain compared to other flowcharting software.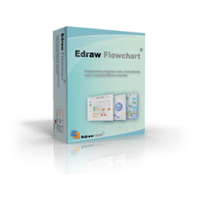 Method:
There are many symbols used to construct a flowchart; the more common symbols are shown below: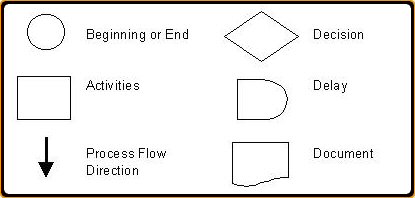 Identify the process steps and link them together with direction arrows.

Following is an example of a very simple flowchart for the process of getting out of bed in the morning:
QAS Home

>
Flowcharts

>
Process Flow Chart
---
---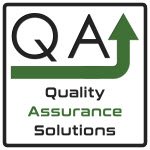 Quality Assurance Solutions
Robert Broughton
(805) 419-3344
USA
email