What Does A Good Team Look Like? The Characteristics of a Good Team
What are the characteristics of a good team?
Character means more than just what a team looks like on the surface.
How does a good team get along? Is a competitive or nurturing workplace more important to team performance?
Most experts agree, character makes a good team in the first place.
The People on Your Team Equals Your Team Character
I'm sure anyone who suffered through a boss or coworker who lacked character can certainly agree.
People who convey a clear vision of the team's purpose, provide the team with the necessary resources to complete their jobs, and maintain the team's overall character lead good teams.
You can ask thousands of questions about the traits a good team, but most importantly you must understand the process of that success. It's clear that great teams simply perform better; the question is: How?
Waste no time arguing what a good man should be. Be one.
--Marcus Aurelius
Aurelius' words ring true for establishing a culture of employee discipline and the characteristics of a good team as well.
Though innate talent certainly plays a factor in team performance, the best teams rely not solely on talent. Great flexible teams readily evolve methods that work effectively for each member of the team.

TrainingKeeper Software. Keep, organize and plan all your employees' training and activities. Software includes multi-user support with reports, certs, and calendars.

Critical Thinking
You sharpen team performance by rapidly testing and evolving methods that work for each team member, despite personality differences, skill sets, and critical thinking skills.
Participative leadership - creating an interdependence by empowering, freeing up and serving others.
Shared responsibility - establishing an environment in which all team members feel responsibility as the manager for team performance.
Alignment of purpose - having a sense of common purpose about why the team exists and the function it serves.
High communication - creating a climate of trust and open, honest communication.
Future focused - seeing change as an opportunity for growth.
Focused on task - keeping meetings and interactions focused on results.
Skill Utilization - applying individual talents and creativity.
Rapid response - identifying and acting on opportunities.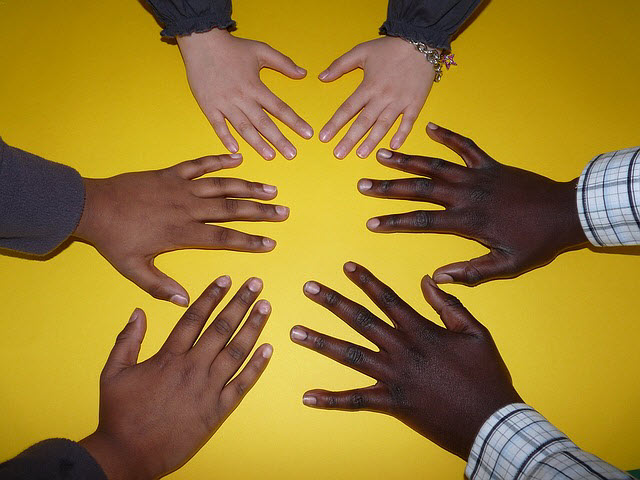 Sharpen Performance Through Simplification
Good teams don't just happen, they become good through consistent action and constructive feedback within an high morale workplace. Use feedback that doesn't get bogged down in the realm of vague philosophy or nitpicking.
Business teams happen in the real world; Collaborative learning and then focusing on what works improves your team and makes it amazing.
We want to be in control of our own destinies. But the old hierarchical model of dictating people's thoughts and actions can't work in this highly networked yet polarized business world.
The characteristics of a good team player that we all enjoy, become liabilities and threats under the thumb of a tyrant. Free thinkers, highly talented and skilled team members don't need the stress or pressure of putting up with a manager breathing down their neck.
Does the top-down corporate business model really work for your employees anymore? Discover What to Look For When You're Hiring: Common Characteristics of a Good Employee

PDCA Complete is an organizational task management system with built-in continuous improvement tools. Includes projects, meetings, audits and more.
Built by Quality Assurance Solutions.

Characteristics of a Good Team: Develop a Code of Conduct
Staying consistent within a team setting means not wavering when hardships occur. To come up with your team's code of conduct set rigid rules about acceptable and non-acceptable boundaries  Not for weaklings, but essential. This establishes the characteristics of a good team member.
To extract top notch performance from your team, your team cannot deviate from the agreed code of conduct. So what are some characteristics of a good team player Code Of Conduct? It depends upon your unique objectives, purpose, and values.
According to Jim Collins, to discover a company's core values, you must ask the "right questions". Scale these questions down to fit the needs of your team:
What can we be best in the world at?
What are you deeply passionate about?
What drives your economic engine?
Team building finds the answers to these same questions, but on a smaller scale. To build an effective team the answers to these questions must mesh in order for you to find alignment in your purpose.
Team members must assign similar value to the core characteristics of a good team and their team's code of conduct. 

Your ISO 9001:2015 Kit includes Templates, QA Manual, Implementation Guide and a Gap Assessment Internal Audit Tool for ISO 9001:2015
You Can't Force Feed Values
Trying to force values onto people who don't believe in them is a lesson in futility and frustration - kind of like trying to fit a square peg in a round hole.
Team members, employees, managers and companies thrive within effective systems and culture where people are empowered by their work. Team members want a culture where their unique knowledge, experience, and motivation make a difference for themselves and their team.
People choose the values that reflect their own, and easily accept a code of conduct that allows them to take personal ownership over their position. They want to be an integral part of the team.
If your team or company cannot meet the needs of your people or customers, they will find one that can.
The characteristics of a good team are those which choose their values and purpose with care, focus and passion. Then they create a culture that holds people accountable for their actions, while at the same time creating a system of empowerment for the team's members.

Quality Assurance Solutions
Robert Broughton
(805) 419-3344
USA
email