Continuous Quality Improvement
Versus
Top Management 
I am amazed at how many people have great ideas for continuous quality improvement that are not seeing the light of day because they have not been accepted by management.

This situation exacts a high cost. It lowers morale, lowers employees regard for management, causes problems to continue and thwarts improvements that would profoundly benefit their organization.

We quality professionals can do a lot to turn off executives inadvertently and hurt our chances of selling good ideas.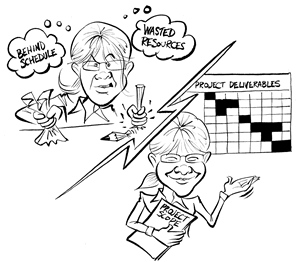 But, tell me, have you ever done any of these things or seen others do them:
Demonstrate a lack of business and financial skills. The higher the position, the greater the necessity for global business and financial skills.
Focus too much on techniques. Many quality professionals get so excited about the execution of the methods, they focus on that when speaking to senior managers.
Focus narrowly instead of broadly. If you focus exclusively on improvement ideas that directly concern your department, your perceived value bandwidth will remain quite narrow.
Feel discomfort around senior managers. Sometimes people are just not comfortable around senior managers, for whatever reason. 
Be excessively conservative. In the quality profession, we quite appropriately take great care to check, verify and assure every aspect of our own work. 
Many quality professionals use kanbans, kaizen, poke yoke and other quality improvement tools when talking with top management. You need to understand the theory. The CEO isn't interested in learning Japanese.

Continuous Quality Improvement
---
---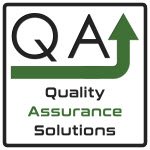 Quality Assurance Solutions
Robert Broughton
(805) 419-3344
USA
email