Emotional Selling Techniques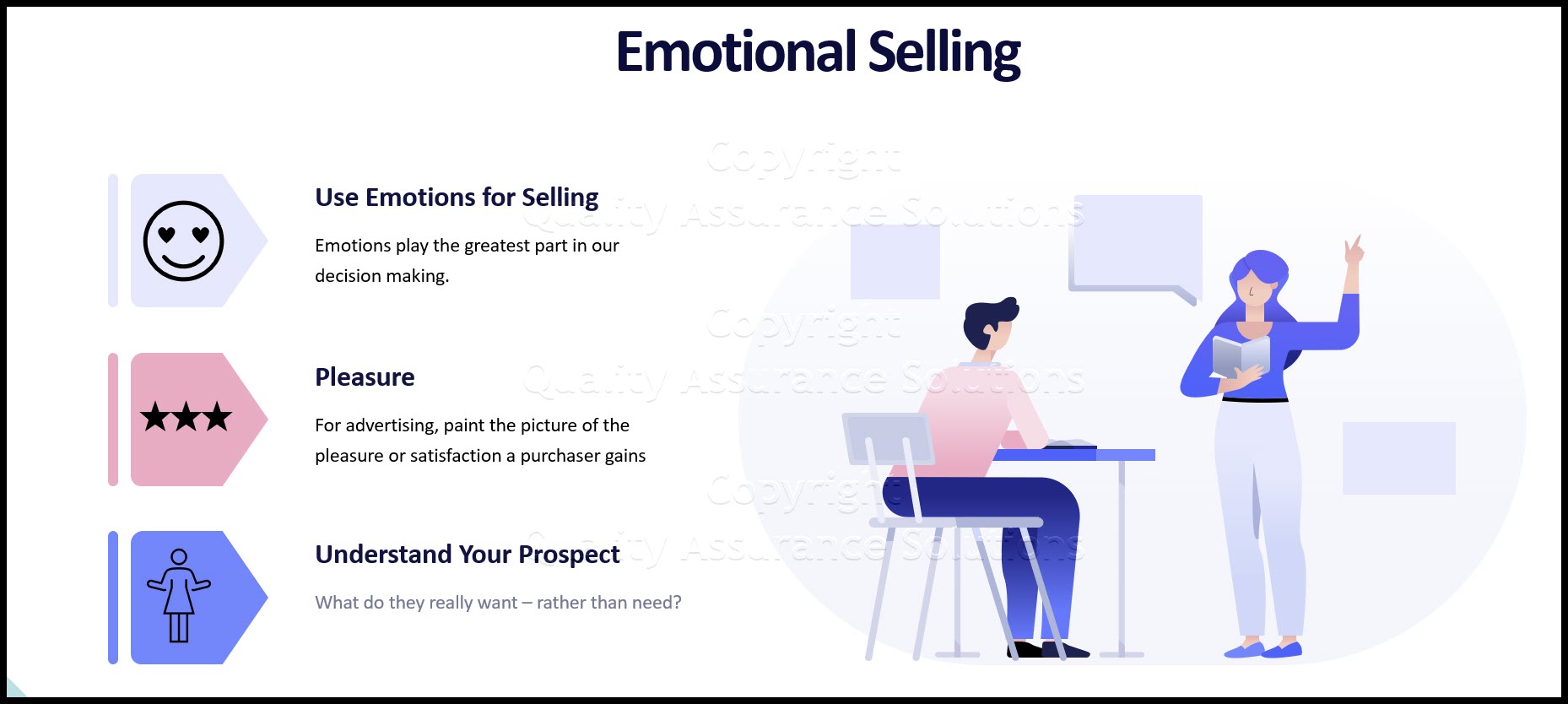 It must be true.. the scientists have told us, emotional selling techniques drives our purchases.
Yes – it's true… we buy emotionally.
Mind you that's something copywriting and marketing experts have always known; emotions play probably the greatest part in our decision making. And the scientists proven what we've known all along.
That's why in any sales situation...
whether face-to-face,
on the web
in an advertisement
through direct response letters
The most powerful way to make people buy is
paint the picture of the pleasure or satisfaction a purchaser gains or
the problem or pain they avoid or cure
You find this frequently used in marketing material, especially direct response material.

TrainingKeeper Software. Keep, organize and plan all your employees' training and activities. Software includes multi-user support with reports, certs, and calendars.

Scientific Proof of Emotional Selling Techniques

Unsurprisingly, that's what scientific research says too according to the studies carried out by Dr Joe Arvai, who is a professor of judgement and decision making and heads up the Skunkworks Lab at Michigan University.
He and Dr Robyn Wilson ran a study on decision making; they asked 210 participants to judge how much of a budget should be allocated to risk prevention in two areas in a National Park; Mugging and Bag Snatching or Accidents Caused by Wandering Deer within the park. They published their results in March 2006. And even though statistics indicated the deer problem was actually a slightly higher risk the volunteers judged it as lower and therefore a higher budget allocation was given to the emotive problem of mugging.
So how does this impact on our marketing material? It demonstrates that emotion, experience and perception all affect our decisions. Which is why it is crucially important to really understand your target prospect.
What are their experiences; what appeals to them; what excites them; what angers them; what worries them; what do they REALLY WANT – rather than need? What colors their world and influences their thoughts?
Remember people take more notice of their emotions than any logical argument.

Get Green Belt Certified with this extensive on-line course. Learn the Six Sigma tools and steps. Earn 25 PMI PDU. Start implementing Six Sigma today
And of course we see this all the time – why do people buy high-status cars or houses or designer clothing when a cheaper unbranded item does the job just as well? They want to enjoy the status, and maybe even envy, in the eyes of their friends and colleagues.
Before starting to write any sales letter, advert, brochure, email, web page or even a blog post like this, define your ideal customer. Then when you craft your message keep this picture in mind, use emotional selling techniques and describe the results they can expect to enjoy.
Once your prospect has made a decision to buy they need to justify the purchase to themselves – and perhaps other people – especially if your product or service has a high-ticket price. You can help them do this by describing the features and reasons why their decision to buy from you is a wise choice to make.
Having trouble describing or picturing your target prospect? Look at your existing customers; why did they buy from you? What influenced their decision? Is it something you can use to encourage other prospects to make a good buying choice in your favor?

Your ISO 9001:2015 Kit includes Templates, QA Manual, Implementation Guide and a Gap Assessment Internal Audit Tool for ISO 9001:2015
Friendly Manner
The below, sent by Tony Attwood of Hamilton House Mailings, was on the same theme. Here's what Tony said:
"When faced with a potential customer most of us are able to speak in a fairly normal, friendly manner about the benefits of our product, how well it is going, why people buy it, and so on. We smile, look the customer in the eye (although not too much as to make them feel uncomfortable) and by and large aim to come across as a friendly sort of person who it is good to do business with.
What we don't do is…
a) Bore the customer to death with talk about when our company was formed, the fact that we are a small family business or a vast plc, and the like
b) use some sort of convoluted double speak such as "This award winning bit of software…."
c) shout "NEW!" or "DISCOUNT!" in the customer's ear.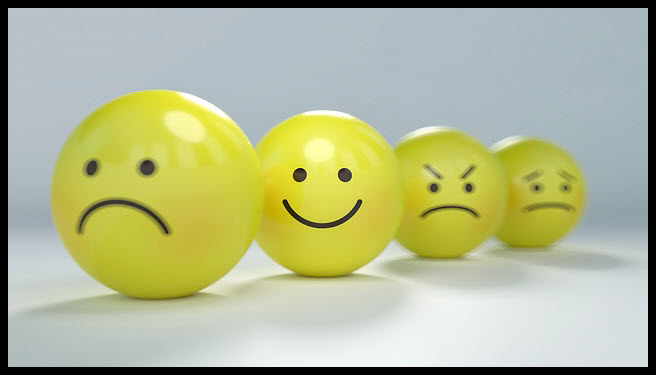 In short, when we meet someone we talk to them in a fairly nice, normal way.
So my question is; why don't we do that when selling by email or direct mail or on the phone?
I don't know why, but I do know that when emails and direct mail pieces are written in normal language with mild emotional selling techniques, their response rate goes up. When written in the artificial language of selling, ("This award winning software…") the sales level goes down."
How friendly and 'normal' is your letter or email? If someone read it out loud would you get the impression of a friendly, informative, focused on you – the reader – type of message? Or is it more of a circus ringmaster announcement with raging emotional selling techniques.

If the response to your sales message is not as high as you'd like then review your approach. Perhaps try a more 'softly-softly' approach – or at least test it against what you are doing at the moment.


Quality Assurance Solutions
Robert Broughton
(805) 419-3344
USA
email