Improve Your
Bulk Email Response Rate

Ideas to improve your bulk email response rate

The biggest challenge when sending out a message is getting your reader to respond. That applies to email messages, advertising, direct mail letters and other marketing approaches.
Q: "You send out blog notification emails with a bit of the post in it, so is there any evidence for which is better; title only, part of post, full post?"
Include Part of the Post

I got my training to send just the title of the post as a link within the email.

However, I noticed that in email notices I received from others for  marketing newsletters, included the start of his article within the email. Sometimes this intrigued me enough to go and have a look at the article, sometimes it didn't.
And I wondered if giving a bit more of an idea of what a post was about would encourage more of my blog subscribers to visit. Effectively act as a teaser…
So I decided to test this and changed the notification style of my emails.   My average number of daily visitors increased by 31.65% since sending the new-style notice.

TrainingKeeper Software. Keep, organize and plan all your employees' training and activities. Software includes multi-user support with reports, certs, and calendars.

To Increase Your Bulk Email Response Rate Include a Teaser

To increase your bulk email response rate within the email include teaser information about the posted article. Explain what the reader gains or learns from reading the article.
Make the teaser interesting. If the reader doesn't read the article what will they not know. Look at your headers in the article. Take the headers and translate that into a teaser.

Do Not Include the Full Post

As regards sending the full post in the email, do not do this.

You have to be more careful about the wording you use in the post to avoid triggering spam filter programs, which could prevent your messages getting through to your readers.
It would make your emails extremely long.

Keep your readers on your website, not in your email. If you got the full post in the email, you'd have no reason to visit the  website. It would be more like an ezine newsletter. The website creates a relationship, with the chance for your reader and you to interact. When they visit to read your post you can use the comment link to respond if you want to; effectively continuing the conversation you started.

As your website grows, you'll add links to useful products. If your reader never has any reason to visit they won't see the links, and they could be missing out on something that is important to you and your business.
Marketing Results - How To Guarantee Yours
You can guarantee a good and usually impressive bulk email response rate by testing.  There are different tests you can use, but it is important to test within your means.
Test your headlines, content, offer and response mechanism.
Send your email to a small portion of your database.  
Monitor your bulk email response rate. Test another version with a small number of contacts again and check that result.  Then, when you have created the most responsive letter send it out to the rest of your list. 
If you don't test you could be spending a fortune unnecessarily.
"Businesses have discovered that not testing a marketing campaign before running it can be ruinous -- testing, testing, testing is the only way to check if you have the right headline and offer"
For email adverts start small; with classifieds, and only increase in size when the response you get is at least break-even and, preferably, profitable.
We see things from our own perspective.
The challenge we all have is to appreciate we see things from our own, personal perspective – and so does everyone else.  The headline, offer or money-back promise or other promise that appeals to you may not appeal to other people.
It is crucially importance to get the headline right – effectively the 'hook' on your marketing fishing line.
Your job is to find the combination of headline, offer and results-promise that attracts the highest number of people in your target market.
Monitor your responses with coding
Make sure you know which email or advert is successful.  Do this by coding the response mechanism so you know which version has worked for you. 
The code can be a Dept reference in the address or a printed code on a response coupon or form.
Have a reference code for the email or advert and change it every time you make an alteration – no matter how small.  Doing this means you always know EXACTLY WHY your response dropped or increased.
In an advert, for example, you can use letters to identify the location –perhaps the country code and which day of the week the email advert was run. 
Part of the postal address could be:  Dept UK186a
Where
UK - represents the readers location e.g. United Kingdom

18 - represents the week number when the advert was placed
6 - is the advert offer or product
a - is the version of the advert.
The letter 'a' is altered whenever any changes are made, no matter how small.  In this case, the second version would be 6b.
Aim to continuously improve on the winning marketing pieces that already work best for you.

When you have a 'winning formula', don't rest on your laurels.  Monitor the results so you know the trend.  Keep your successful bulk email response rate as your benchmark and start to test slight alterations – only one element at a time.  Always try to improve on what you've already achieved.
Testing is the only way you can be certain what you are putting into the marketplace works for you.  Remember, the ONLY people who can tell you something is definitely working are those who buy.
Test one headline against another, test one offer against another, test one guarantee against another. Test, Test, Test.  And you won't lose a fortune on unsuccessful marketing campaigns.
---
---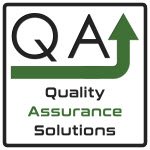 Quality Assurance Solutions
Robert Broughton
(805) 419-3344
USA
email