Inquiry Lesson Plans
and Marketing
By creating inquiry lesson plans you prepare a checklist of questions your customers may pose to you.

Right – so you know all you need to know about your target market. You've got a fine-tuned understanding of your ideal prospect; you know their age; their gender; income range; whether they're employed or retired (for consumer marketing); where they're likely to live and what type of accommodation they have.
You know what interest's them; hobbies; reading habits; beliefs and opinions, ethical stance and purchasing habits – maybe.

Pardon? Did you say you're selling to business, and you don't need all this personal detail?

Okay, tell me who makes the decision to buy from you? The 'business' or a person in the business; owner, Director, Buying Manager or other decision maker?

Whoever makes that decision in your favor does so for a variety of reasons and one of the points that can heavily influence the outcome is do they think "I like [your name]; I feel I can trust his (or her) advice and I'm confident he / she has my best interests at heart."

I'm sure you've heard it dozens of times, but it's true… you have to build a relationship in order to get the sale.

However, let's say you can't get up close & personal with your prospect. How do you create a relationship then – how do you appeal to your target audience? Instead, create inquiry lesson plans for your products to improve this relationship.


TrainingKeeper Software. Keep, organize and plan all your employees' training and activities. Software includes multi-user support with reports, certs, and calendars.

Inquiry Lesson Plans

Inquiry lesson plans let you reach out in other ways. By freely giving good advice; advice that your prospect can use. Advice such as:
Crucial facts he needs to be aware of before making a decision; whether that decision is in your favor or not. (Free reports or case studies are good for this)
Clearly explaining what your product or service is suitable for – describing the features and how they work
And just as clearly stating when it is not appropriate; be honest about limitations or situations where your offer is inappropriate
Recommending an alternative supplier you know and trust when your product or service does not quite fit the bill, rather than trying to compromise
Now don't get upset about that last suggestion… at first glance it may look as if you're driving business away, but that is not always the case.
Think about it; When you recommend an apparent competitor you demonstrate you're confident enough about what you supply to be absolutely straight and up-front about it. Here, you display a strong ethic of 'the customer's interest comes first'- that gives you kudos in your prospect's eyes. Do you think there's a good chance your prospect will tell people they know about your honesty and trustworthiness? And recommend you to people who are looking for what you offer? I'm certain it will happen because it has for me.
Plus – if you have a canny business mind I'm sure you can see the possibilities here…
You see, there is always a certain proportion of the inquiries you get that you are not able to satisfy; you don't match what the customer is looking for. Your 'competitor' does.
And your competitor will have inquirers they can't convert into business that you could make very happy.

This Data Analysis Video teaches you the basic tools for understanding, summarizing, and making future predictions with your collected data. Includes MS Excel templates.
Agreeing to direct those unconverted inquiries to each other can create a win-win situation for you both. And, if you agree an introductory commission beforehand for any business realised, it won't matter if there seems to be more traffic going one way.
Who in your industry or profession could you set up an arrangement like this with? Or perhaps you already have a similar understanding? Share your thoughts with other visitors to this blog.
How Not to Run Customer Services
Reading about how other companies handled customer complaints can act as a catalyst for us to review our grievance procedures and update your inquiry lesson plans. Because the end result and how it is reached can, sometimes, turn an unhappy customer into a voluble ambassador for us.
And equally – if it isn't handled properly – it can be extremely damaging.
This has always been the case – but in the past the 'bad news' didn't spread as quickly or as far and wide as it does in this modern, technology-focused age. And maybe that's why some less technologically-minded companies just don't realize how important it is to get their act together.
If your customer services is not all it needs to be, then you leave yourself open to bad news spreading fast on the Internet.

---
---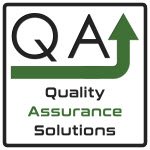 Quality Assurance Solutions
Robert Broughton
(805) 419-3344
USA
email