Digital Marketing Video
6 Critical Elements

A lead-generation digital marketing video can boost your sales.

However, to create an effective lead-generation video, you need to include six crucial elements – I'll tell you what they are in a moment – first, let's explore why video is a strong tool to have as part of your marketing strategy.
Reasons for Digital Marketing Video

Video marketing is proving to be more popular – and more successful – for lead generation.
Why?
Because…
Video Engages — folks like watching video – just look at the number of videos that go viral on social media. Delivering your message visually is more likely to connect, especially as 30% of the western population are visual

Video is Accessible — people watch video wherever they are… on computers, tablets or their mobile phone. And, of course, they can watch in the comfort of their home on a Smart TV.
Video Boosts Your SEO Position — website visitors often expect to see some sort of video – if you don't use video on your website you could be losing out to your competition. Put your video on YouTube and other video sharing sites and you make it more visible and that impacts on your SEO positioning, especially as YouTube is more frequently used as a search engine by people looking for answers.
There are all sorts of marketing videos online – some are OK, some are excruciatingly bad and some generate great results.
So how can you make sure your video delivers great results?

TrainingKeeper Software. Keep, organize and plan all your employees' training and activities. Software includes multi-user support with reports, certs, and calendars.

Video Style
The style of your digital marketing video helps, and if you do not have a large budget, then the popular whiteboard animation video is an ideal option. It has been proven to be 153% more engaging than other video styles. I think it is because when we watch something being 'drawn out' (the whiteboard animation style) we are intrigued to see what is coming next.

You can see what I mean in the video below where I reveal…
The 6 Crucial Elements
Apart from creating a visually engaging video, the content must work for you as well. These are the 6 crucial elements your lead-generation video needs to be effective:
And, just in case you are not able to play the video, here they are again:
A Powerful Script: The video script delivers your message and call-to-action, through video content, text and graphics and, where appropriate, voice-over. Unless you are really, really good at writing sales copy get it done professionally. It is worth the investment.
Engaging Content: Your video must engage or entertain your viewer. This is why using a whiteboard animation lead-generation video is so popular. They are amazingly effective because they attract attention. People watching are engaged and intrigued as the content is drawn so they are entertained and, at the same time, see your important message.
Appropriate Soundtrack: Your digital marketing video soundtrack can be music background, voice-over or both. It must be appropriate for your business and message. Upbeat music is not suitable for a funeral director's video!
Quality Video Production: Low quality video does you no favors. Your video is part of your business image and the quality of the production, whatever the content, is important.
Less Than 3 Minutes Duration: The reality is that people's attention spans are shorter. A long, rambling (boring) video is abandoned very quickly. Ideally your lead-generation video should be less than 3 minutes — the shorter the better. Aim to get your important message across quickly so your viewer is engaged enough to watch the whole video.
An easy to follow Call-To-Action: Make sure the call-to-action you include is easy for your viewer to use – avoid raising barriers. A simple 'Click the button below'; 'Visit our webpage'; 'Call this number..' or 'Email…' is all that is needed in an effective lead-generation video.

This Data Analysis Video teaches you the basic tools for understanding, summarizing, and making future predictions with your collected data. Includes MS Excel templates.
So – there you have it. Give your lead-generation video the best chance of working for you… have an engaging video style, include these 6 crucial elements and promote your video as far and wide as possible, both on and offline. When you do you'll have a powerful marketing tool.
---
---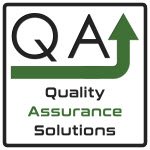 Quality Assurance Solutions
Robert Broughton
(805) 419-3344
USA
email