Article On
Internet Marketing
Strategy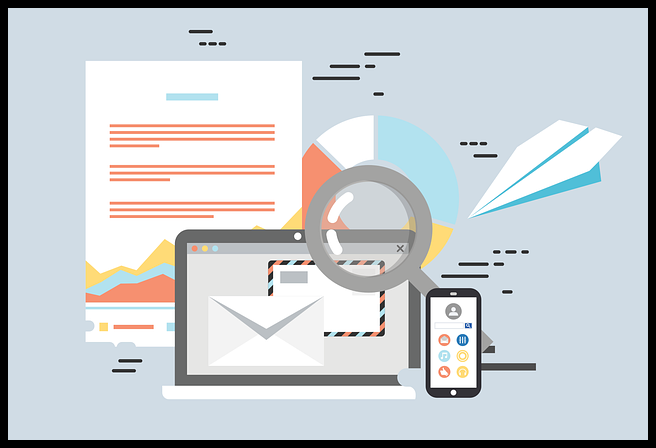 This article on internet marketing strategy focuses specifically on your website and web-based marketing.
Keyword Research
Before implementing any marketing actions you need to extensively research keywords. This is the vital foundation to any success on the internet. Keywords provide the structure for any written copy. It applies to all written material; on your website, in a blog, in articles, linked to video or audio clips and images.

Without properly researched keywords, you reduce your chances of your website showing up in the search engines. However, for this article on internet marketing strategy, using keywords efficiently does not guarantee high placement. Below, I show other online activities you need to use to drive people to your website.

TrainingKeeper Software. Keep, organize and plan all your employees' training and activities. Software includes multi-user support with reports, certs, and calendars.

Web Text

The text on your website engages with your visitor and encourages her to take the next step; whether that's sending an inquiry through your web form, accepting more information from you (by reading the articles or requesting any free reports you make available, in exchange for her email address) or picking the phone up to speak to you.

Once you complete the keyword research, a pattern emerges that shows the terms people use in search engines. Take this into account with your written material and other online marketing activities.

For more info, continue to review this article on internet marketing strategy.
Article On Internet Marketing Strategy and Web Traffic

We call the booming activity used in marketing on the internet, Web 2.0. It basically uses social behavior to get your website talked about and shows up on different sites, not just in search engine results.

Social behavior means people share their experiences and the 'nuggets of gold' they found on the web. It's the same principle as recommendations. Regard people who follow a link to your website, from someone they know and trust, as warm, targeted leads.

To get 'talked about' on the web you need to publish highly visible  content-rich material frequently. It can be written material on your web pages, blog postings, articles, Facebook pages and in social bookmarking comments such as  video clips showing on YouTube, in Facebook
pages, LinkedIn, etc. You can also use audio or other media clips in Podcasts (so called because they can be downloaded to play on iPods or MP3 players — the term Podcast is formed from the combination of the words iPod and broadcast).
Each of these 'publications' or shared thoughts contains a link to your website. If the articles or blogs interest other people then they discuss, bookmark or link to your material. This drives visitors your way and increases the number of links back to your website, which search engines love. This article on internet marketing strategy means building links to your site.

Over time (and it does take time and effort - none of this happens overnight!) you get more and more links pointing to your website. Genuine, quality links raise your profile in the search engines. As a result, it helps your positioning — provided you matched the keywords and phrases people use when they search for websites.

Get Green Belt Certified with this extensive on-line course. Learn the Six Sigma tools and steps. Earn 25 PMI PDU. Start implementing Six Sigma today
Landing Pages
I strongly advise you create landing pages for each of the prime keywords. This article on internet marketing strategy defines a landing page as a single page focused on a particular aspect of your business. Unlike your normal website, the landing pages contain a minimal amount of distractions. Keep the design simple with no extraneous links.

For first-time visitors, you do not want them to confuse them with too many links going off at different tangents. Importantly, keep the material focused on what they are looking for; i.e. the keyword or phrase they started off with.
Testing
Landing pages are ideal for testing copy; finding out what really works. You can test all elements including headlines, opening paragraphs, offers, pricing, etc. Even changing a single word in a headline can cause a massive impact on response (both positive and negative).

Normally, testing each element individually can be a very, very time-consuming process. To get around this (which you can only do on the web) you can use a multivariate testing program. Google provides functionality for this.

In simple terms, a multivariate testing program delivers different versions of the landing page to visitors and tracks their actions. It can do this over a shorter time period than normal. You get measurable results very quickly once the visitor figures are high enough to show sensible statistical results.

Another tool for driving traffic to your landing pages or website is Pay Per Click (PPC) advertising such as Google Adwords. Again, you can test the Adwords and monitor the number of clicks compared to the number of people who continue to the next step after reaching your web page.
One thing to be aware of with all PPC advertising, it takes skill to get correctly targeted traffic (visitors) coming through your links. And I'm not just talking about the copywriting skill for the Adwords text. You need  skill in setting up the Adwords campaign. Again, you need to focus on your keywords. You don't want your advert showing up for the wrong phrases and, obviously, you do want them to be displayed when someone uses a highly relevant word or phrase in the search engine.

The add-on advantage to running a PPC campaign is it can often identify better wording for classified adverts placed in newspapers.

Your ISO 9001:2015 Kit includes Templates, QA Manual, Implementation Guide and a Gap Assessment Internal Audit Tool for ISO 9001:2015
Subscribers
Your prime goal (apart from converting visitors to customers) should be to build a list of subscribers.

Many marketing experts maintain that anyone who makes an inquiry likely buys within twelve months. However, it just may not be from you! So create a relationship that keeps them informed. Ideally, try to capture the details of anyone who takes the time to visit your website. By getting visitor's details you can keep in touch and, hopefully, when they are ready to buy, they will automatically come to you.

You can encourage people who visit your website to share their email address, by offering free guides or ebooks related to your business. Once you've got that address, you can setup a series of informative emails using an autoresponder service. This article on internet marketing strategy means using an autoresponder service stores email addresses and sends out your messages automatically on whatever time scale you choose; daily, weekly, monthly etc.
Launch Events

An 'event' can be something as simple as an anniversary or celebration; yours, such as a birthday or anniversary, or a public one such as Valentine's Day or Mother's Day. It can be an introduction of a new product or service. Or enhancements to an existing service you want to share with your prospects and customers. When structured properly it is a powerful way of promoting a specific service or product and, at the same time, spreading the word about you and your business.
Summary & Actions
Well, I've given you an article on internet marketing strategy. In addition, all your offline marketing activities should be geared towards driving people to your website.

However, as I mentioned previously, this all takes a great deal of effort and time.

---
---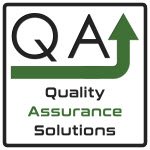 Quality Assurance Solutions
Robert Broughton
(805) 419-3344
USA
email