Understanding Your
Target Audience in Marketing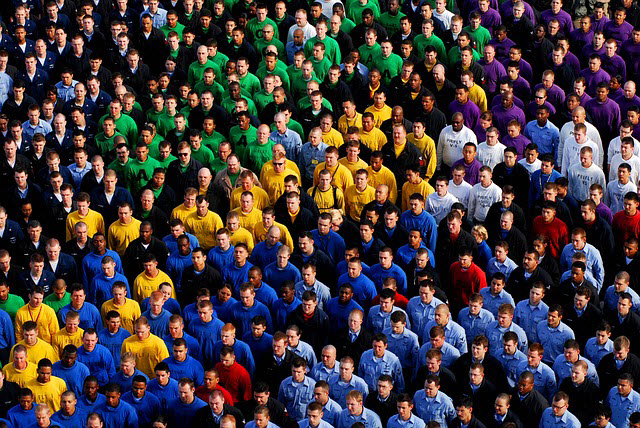 So these two historic British (or are they?) institutions are going bust. Do they understand their target audience in marketing?
Do we feel sorry for them? And is there anything we can learn from it as the gathering storm approaches our various worlds?

I must admit that my first reaction was that although the ordinary people who work there probably don't deserve it, the institutions (and the top managers) do deserve it. They have been lame ducks for years, in fact, it's amazing they've lasted this long.

TrainingKeeper Software. Keep, organize and plan all your employees' training and activities. Software includes multi-user support with reports, certs, and calendars.

Woolworth Target Audience in Marketing

Woolworths has been a bizarre and pointless mixture of random items for years (though it is good for stick-on soles and garden hose attachments). Would you go in there on the off chance that they sale your desired item?

These days we don't have time. Unless your customers clearly know what you do, and you are clearly the best at it, don't bother.

Who is their target audience in marketing when they stock CDs (clearly a dying market), sweets, toys, sewing kits, garden stuff, random clothes, and cooking stuff?
Maybe it used to be "the whole family" but we don't shop like that any more, perhaps unfortunately, but that's how it is. So it's important to know your customer and their habits.

Comprehensive ISO 9001:2015 Audit Checklist for Internal, Gap and Certification Audits.
MFI Target Audience in Marketing
At least, MFI was known for selling one thing – furniture – and targeting the lower end of the market in a very clear way. Furthermore, they were selling many higher-value items. So what was their mistake?

I think it might be a number of things. Firstly, when Habitat and then IKEA arrived on the scene, MFI didn't respond with design style, they just kept selling the same old stuff (Though not as boring as Courts who also went bust recently). Your target audience in marketing means not being complacence about competitors.

Secondly, they were going for the cheaper end of the market where there are lower profit margins – never an easy strategy; look at BMW's success, and how Skoda moves upmarket to the money.
Thirdly, it was an utterly depressing experience going in there (as was Woolworths) and I think they should have invested more in employing better staff and then in training them.
And finally, I think MFI may have improved, when it was too late. They should have changed their name – they could never shake off the reputation otherwise. Halfords is like this – their bike section is really quite good now, but my son won't even go in there. They too need to change their image somehow.

PDCA Complete is an organizational task management system with built-in continuous improvement tools. Includes projects, meetings, audits and more.
Built by Quality Assurance Solutions.

But just going back to the depressing experience, should the staff in MFI and Woolworths made more of an effort to save the companies that paid their wages? Probably they didn't know about the problems, or even if they did, they didn't know what they could do to help. I expect management didn't galvanize the staff into a "save the company" campaign. Perhaps management feared that admitting they were near the edge would cause everyone to give up. Where's the Dunkirk spirit? I think you have to tell people the truth, otherwise they won't be able to help.

My daughter (gap year) has been working in a shoe shop, and most of the other employees there spend their time avoiding customers, in order to do the minimum work. I would have thought that if you've got to be there anyway why not work as hard as you can, to get a sense of achievement from your day? Apparently, there is no incentive to do so, either financial or in terms of recognition, and most of them have given up bothering.

Where is management in all this? Maybe they have given up as well. So many of the high street shops are boring and contain staff who don't care, I expect there will be many more casualties.

Somehow, to survive, companies (and not just shops) must motivated staff who care, and provide great customer service, good communication about what's happening in the company, a product or service that's the best in the sector. Management must provide clear understanding of the target audience in marketing to their employees. They must communicate to the customers: "this is what we do and what we stand for".

This can be done! Look at Apple, or Innocent Smoothies, or BMW. Alternatively, even Homebase or Waitrose.

So there we are, lots of controversial stuff, sorry if I've upset anyone (staff, managers, employees of MFI or Woolies, of whom of course there are good ones, etc) but someone somewhere has failed to save these companies, and it's led to a lot of job losses.

Article written by Chris Croft. Article edited and posted by Quality Assurance Solutions

Quality Assurance Solutions
Robert Broughton
(805) 419-3344
USA
email