Email to Mobile
Marketing Tips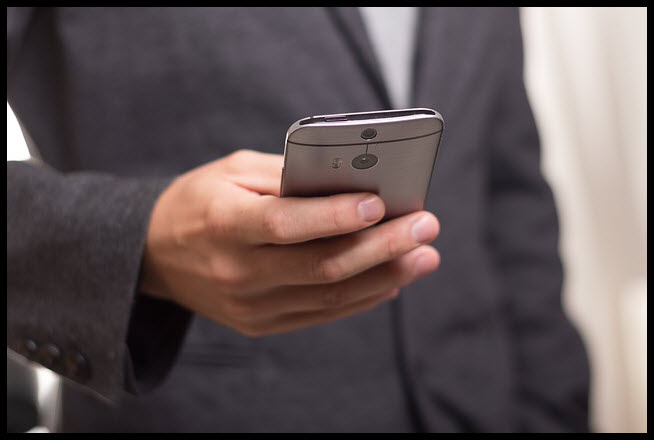 When you send an email… do you know what the person you are emailing is using to read it? Are they at their desk with a computer? Or are they email to mobile, using their phone or tablet to check their emails? Does it matter?
Email to Mobile Devices Marketing

While browsing for blog ideas this week, I came across an interesting article that discusses the opening of email on mobile devices. Now personally, I open my email almost obsessively on my phone and iPad. I like to respond to emails quickly, and having them available on my phone or iPad makes it so that I can check them virtually any time and anywhere. I very seldom sit down at a desktop or laptop computer unless I am working. My mobile devices are my connection to the Internet.

TrainingKeeper Software. Keep, organize and plan all your employees' training and activities. Software includes multi-user support with reports, certs, and calendars.

The article, published by MarketingLand, discusses a report published by Knotice, which is a digital-marketing firm. The company used a sample of five hundred million emails that were sent by 11 different industries. The study showed that in the latter half of 2012, 41 percent of emails were opened on mobile devices. This is an increase from 27 percent in 2011 and 13 percent in 2010. I am sure today it is much higher.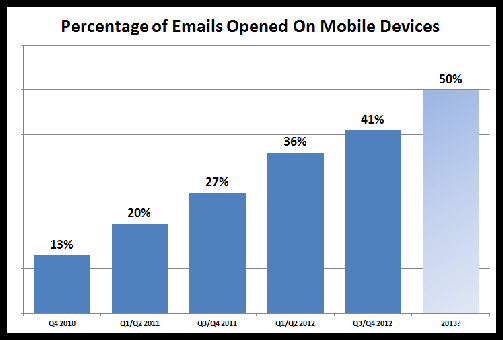 These figures should be a strong consideration for small business owners when it comes to email to mobile marketing. Here are some easy tips on how to optimize your email marketing for mobile devices:
Keep it simple. Large, splashy images will not register well on mobile devices. They may appear shrunken or just not load at all. Keep image files small if at all possible. To make emails easy for you and your readers, try to send plain text emails.  This will help with formatting across multiple devices, especially mobile.
Be informative. Try to put as much information in your email as possible while still being concise. This is a great practice to get your email opened and to continue getting it opened.  When on a mobile device (phones in particular) a user may not want to click through to a website because it is not optimized for a mobile environment. By putting all the information in the email, the message will better resonate with readers.
Consider dedicating more resources to email marketing. Clearly, people are being reached via email. So it's a good idea to use email marketing as much as possible. There are many services that are free or inexpensive for sending mass emails.

8D Manager Software with 8D, 9D, 5Y and 4M report generator. Your corrective action software for managing, measuring, and reporting issues.

Email to mobile marketing is definitely on the upswing. If you want to keep your small business current, it's important to keep this trend in mind. It can be very useful for small businesses as email marketing is not terribly expensive and can be designed by you or a member of your company. In my opinion, eventually most if not all internet browsing and email reading will be done from mobile devices. It's best to jump on this wagon now, that way you will be prepared for the future.
Article written by Megan Totka, Chief Editor for ChamberofCommerce.com. Article edited and posted by Quality Assurance Solutions
---
---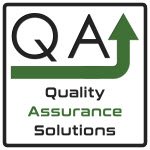 Quality Assurance Solutions
Robert Broughton
(805) 419-3344
USA
email