Holiday Marketing Ideas
Use these holiday marketing ideas every year. It seems that the kick-off of the holiday season creeps in a little bit earlier every year and that means big businesses usher in the big marketing guns as soon as the Halloween costumes are stashed away.
Small businesses, including those without physical storefronts, should not be afraid to jump on the festive holiday marketing ideas bandwagon in order to rustle up more business too. Even if you do not sell the hottest gadgets or toys, you can ride the holiday wave and maximize marketing opportunities. The only thing you have to do before you start the holiday season is to make sure your small business is ready.  After your business is ready, follow these six easy ways to maximize on marketing opportunities:

TrainingKeeper Software. Keep, organize and plan all your employees' training and activities. Software includes multi-user support with reports, certs, and calendars.

Run Social Media Promotions
Reward the clients that take the time to "like" your business and "follow" you with discounts that only apply to them. Provide coupon codes or specialized links that lead to discounts for your goods or services.
Launch a Holiday Email Campaign
The holiday season provides so many reasons to reach out and communicate with customers. You do not have to come up with a clever email campaign – just use the holidays. You can even hire an email marketing company to run the campaign for you so you can focus on other holiday ideas.  By simply running a promotion through email it reminds your customers why you are the best at what you do.
Send Holiday Cards
Whether through snail mail, or electronically, take the time to wish your clients a merry holiday season. This holiday marketing ideas is different from offering discounts or promoting a sale. A holiday card should have no other motive than to wish a client well. People appreciate small kindnesses that requires nothing of them in return and it is representative of the true spirit of the season. This is  an indirect way to ask for business down the road.
Holiday Marketing Ideas - Decorate
Show your customers that you like to have fun with a visual representation of the season. If you rent or own office space, dress it up for clients and employees. If you have mainly an online presence, consider a temporary change of look to your site. For some holiday marketing ideas, use a web design company that can help you pick something that fits your business and the holidays.  If you do not want to change your template or are trying to save funds, simply add a text box with a holiday greeting for people who visit the site.

Your comprehensive package for learning and training the TRIZ problem solving methodology. Includes mobile app, books, PowerPoints and real world examples.

Write Up a Newsletter
You can incorporate this with your holiday card, or send it out completely separate. E-newsletters are a quick, inexpensive way to give your customers a summary of what happened over the year and a rundown of your goals for the future. Include photos of employees if you have them, or at least one of yourself. Give clients an inside look into your company with a behind-the-scenes look. It shows them that your business is more than just a name and a logo – it proves that there is a human side.
Run Giveaways
Who doesn't love gifts? Running a giveaway on a website is an inexpensive way to give every customer the chance to win something that they really want for the holiday season. Try to think outside the box. Do not just give away your own products, books or services. Spend a little money on a gift card to a popular store and use a giveaway widget site like Rafflecopter to rack up social media followers in exchange for entries.
Are Christmas Ecards Impersonal?
I read an article about a survey asking people what they thought about sending an ecard instead of posting a Christmas card. The majority seemed to think that ecards were not such a good thing.

I must admit, I do like getting cards through the post – especially the prettier or specially selected cards. But, on the other hand, it can get a bit cluttered displaying all those cards… I know, you can use card-holders and I do have a couple – but I always seem to run out of room!

So are ecards a viable solution or would people be offended? In one of the posted Christmas cards I received the sender said they would only be sending ecards next year because of the heavy cost of postage, others said they would donate to charity rather than spend on cards.

I tend to post cards to close friends and relatives and send specially selected ecards to all my other contacts. I rather think the acceptability of an ecard depends upon the quality of the one that is sent and the intention behind it.


This Data Analysis Video teaches you the basic tools for understanding, summarizing, and making future predictions with your collected data. Includes MS Excel templates.
Other Promotions
It would appear that we are not the only country where shops seem to stock Christmas goods earlier and earlier each year.
The post on a blog I visit regularly asked 'How Soon Is Too Soon?'
Now as a copywriting and marketing expert I totally understand businesses wanting to make the most of a major holiday period like Christmas. And conversely I also join in the consumer irritation about Christmas promotions starting before the summer season is hardly finished. I suppose you could say I'm a bit contrary.
But the Aweber post made a valid point about seeking a connection between your marketing and any celebration or anniversary. And an astute marketer looks for any opportunity to tie an event in with something he is offering.
Here are other holiday marketing ideas to get you started…
Product Anniversary.. celebrate the 1st anniversary of your product or service launch
Web Page Anniversary.. a good way of promoting your website – especially if you've had a makeover
It's My Birthday – sharing useful information or giving a handy gift – I know that's an obvious one

Chinese New Year – particularly good if you can tie the year into your product or service
Article written by Megan Totka, Chief Editor for ChamberofCommerce.com. Article edited and posted by Quality Assurance Solutions
---
---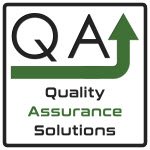 Quality Assurance Solutions
Robert Broughton
(805) 419-3344
USA
email