Give Away Promotion
and
Marketing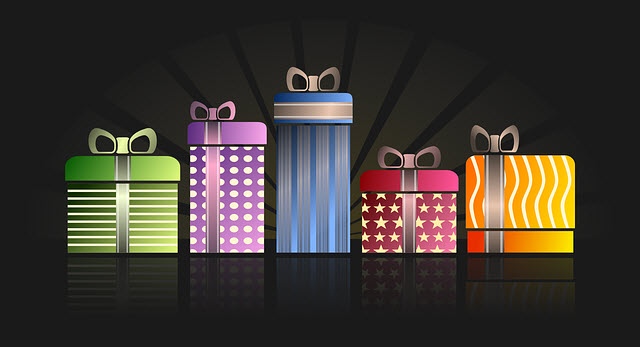 We offer a give away promotion by signing up for our QA Solutions E-zine. We give away digital copies of many significant QA items.One reader, who puzzled about why we do this and why we give away so many QA and process improvement insights on this website, sent in a question.
Here's his question..
Q "I am interested to know why you provide free information to businesses on QA and process improvement instead of selling this material.

Surely, if your free downloads are as good as you say it is -you are going to do yourself out of a job!
I'm not being facetious, I'm really curious – this is a genuine inquiry, and I would really be pleased to hear from you.
Should I, for example, market my chef-recruitment business in the same way?

TrainingKeeper Software. Keep, organize and plan all your employees' training and activities. Software includes multi-user support with reports, certs, and calendars.

Give Away Promotion Answer

You have made a very good point in your question and on the face of it, my approach may seem a bit odd to you. But, there is 'method in my madness'.

Without going into an 'out and out' lecture, I'll give you a brief inside look at what I'm doing.
We have two target markets:
1) The smaller business who do not have anybody within the organization familiar with quality concepts and process improvement.

2) The larger business who don't want to spend time creating their own software.

Let's look at the first market…

These people are hungry for knowledge; anything that helps them improve or get ISO certified is welcome. By teaching them QA techniques with our give away promotion, it gets them started, even helps them get results. I'm frequently told they come to trust our expertise, experience and knowledge. And, consequently, look for more products from us.

As we develop and release more material, our hungry market are ready to invest in their 'education' in QA and process improvement skills by buying these products.

In addition, when these businesses grow to a larger size, and they can no longer manage by spreadsheets, they need software to help organize and control their important business data. Since they already received the free downloads, they then know the best company that can provide these solutions.

In the second market – these people do not do the software creation themselves. It takes too much work, too much time, and they create inferior software. By buying a software package from us, like 8D Manager, everything is in place, completed and a true cost saver. Internally, if they were to create something similar, it would cost them in the thousands of dollars.

Our give away promotion clearly demonstrates our expertise in this area and has helped bring in lucrative clients that we would never have found without it. If we published material that didn't help ordinary business people get the desired results, it would not make the right impression on these prospective private clients and they would not purchase from us.
As regards your recruitment business, the answer is "No and Yes".
By that I mean, No – you can't give your services away, and your prospective clients wouldn't expect you to. In fact, they would probably be extremely suspicious if you offered to find an ideal chef without asking for payment.
And Yes – you can give information that is helpful to both your clients and your applicants.
You could create an ebook on a 'Recruiting the Ideal Chef Guide' for your prospective clients, describing selection guidelines to help them find the right chef. Or you could offer a report '10 Things You Should Ask Before Engaging a Chef Recruitment Agency'.
You are still giving information away that demonstrates your expertise and attracts clients and applicants to you.

8D Manager Software with 8D, 9D, 5Y and 4M report generator. Your corrective action software for managing, measuring, and reporting issues.

Response
I now understand your approach and can see how well targeted your own marketing is. I also realize there's more subtlety to the art of marketing than I knew.
Your idea for me to offer free advice guides is something I'm certainly going to consider. This sort of thing is obviously working wonders for you
Providing give away promotion useful material to your customers doesn't mean you give away the main service or product you supply. For example, we don't give away our software, kits or on-line certifications.
And, tied in with that, rewarding your customers (and regular readers) with special offers – either before general release or at a price not generally available – creates a greater sense of trust and loyalty.
---
---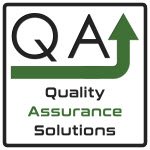 Quality Assurance Solutions
Robert Broughton
(805) 419-3344
USA
email