4 Easy Steps to Ebook Authorship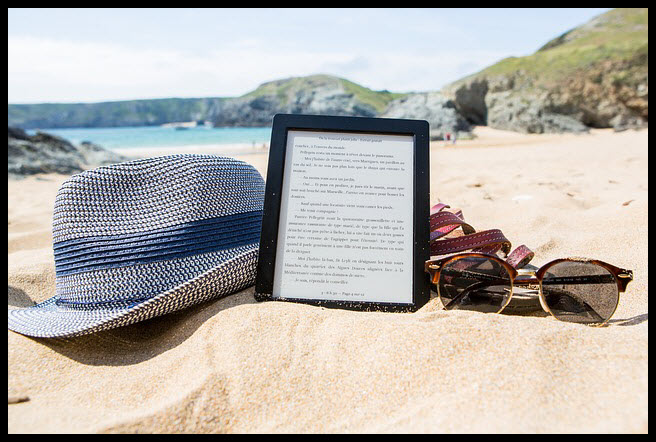 If the thought a whole business of ebook authorship is something, you just can't see yourself doing, but you want the kudos of being a published author, then there is a way you can start on a smaller scale.

Your published book can contain as few as 20 pages; the important thing is to make the content useful to the reader. One way to do that is to produce a tips booklet.

What to include in and how to write your tips booklet
The good news is you probably already have all the material you need for your ebook authorship. Here's a few things to keep in mind…
Structure your tips booklet as a series of useful hints and advice in an easy to read format.
Keep your tips interesting; not a boring 'you should do this or you should do that' type of monologue. Do this by writing in active language – you'll discover exactly how in a moment.

TrainingKeeper Software. Keep, organize and plan all your employees' training and activities. Software includes multi-user support with reports, certs, and calendars.

4 Easy Steps to Ebook Authorship
1] Gather all the questions you've been asked about your products or services and the answers you've given. How many of them are generic? Which ones are questions that would be asked of anyone in your line of business? This starts your ebook authorship. e

2] Turn each answer into an action statement that introduces a topic you can give expert advice on. Do this by starting your sentence with a verb. Here are some examples:
(i) Realize it's the process not the price

(ii) Avoid backache when driving – take a break every 20 minutes
(iii) Write about benefits and results, not features, in your sales letters
(iv) Listen carefully to what your prospect is saying when you meet
(v) Consider the cost savings when you use…
(vi) Plan your business strategy to gain the highest success
3] Follow each introductory sentence with a more detailed explanation; it could be just one paragraph or more if needed.
4] Choose a compelling title for your booklet that appeals to your prospect (it's the same process as creating a headline for your sales letter).
Once you've got the ebook authorship content organized you can get your manuscript ready for printing.

Your ISO 9001:2015 Kit includes Templates, QA Manual, Implementation Guide and a Gap Assessment Internal Audit Tool for ISO 9001:2015
Tips Booklet Format
Ideally, your tips booklet should be small enough for your reader to carry with him/her in a pocket or handbag. Most tips' booklets are 21cm x 10 cm, which fits neatly into a DL envelope and makes it a perfect size for sending out in the post.

Alternatively, you could create an A6 size booklet (half of A5). Talk to your printer to find out which size is the most economical for printing.

Start off with a brief introduction to what the booklet is about. If your tips fall into different categories you might want to include a table of contents listing the categories.

Number your tips.

Show the first few words; the action sentence, in bold so it stands out.

At the back of the booklet include information on how your reader can get more copies of the booklet.

If you publish a series of booklets list your other titles in the series.

Your New Marketing Tool
Use this booklet as a marketing tool. You can sell it on your website for visitors who come across your site through search engines or other incoming links.

Or you can give it away to targeted prospects. Like a book, it is far more powerful than a business card and because it contains valuable information, it won't be thrown away.

It achieves two benefits for you:

    It demonstrates your expertise.
    It keeps your name fresh in your prospect / customer's mind.

So, make sure you include a page at the back with details of what you offer, your contact information and an invitation to use it.

You can also show your contact details on the back cover.

OK – what's the name of your tips booklet? Do let me know.. it's your first step towards publishing a book!

P.S. If you've already created an informative report or have a set of Q&A pages or handouts, you have the foundation of your tips booklet. All you need to do is rewrite it in the style I've described in this post.

This Data Analysis Video teaches you the basic tools for understanding, summarizing, and making future predictions with your collected data. Includes MS Excel templates.
Print or PDF?
A tips booklet can be used as a highly effective marketing tool. A question I received asked about PDF (e-books) and how they fared. It is a valid question, especially with so many businesses expanding their web presence.
Creating and gifting a PDF tips booklet, report, 'how to' manual or book containing any valuable information is a proven method of attracting subscribers and inquiries via a web site. I do this too with free info too.
I also know, as I'm sure, you do too, many people who have successfully promoted their business purely through e-books.

The only caveat to a PDF is that it is relatively easy to create and is very inexpensive to produce and put out into the market place. Nothing wrong with that… except that in some circumstances, the quality of content and presentation may not be as good as in a published document.

And for some reason, people's perception of someone who has actually written and published a book, (ebook authorship), is an author – is quite different to any other sort of writer (at least that seems to be the case here in the UK).

So although the PDF allows you to get good and useful information out to your prospects, I personally don't think it gives you quite the same kudos as being a published author.
What I do recommend is that when you print-publish a booklet or book, consider creating a PDF version too and think about how it can be used creatively to improve your market strength.
And of course, once you have got a book (or books) published you can certainly just use PDF e-books to distribute further material or new books, as Steven King has done.

Employee Handbook Kit includes two Employee Handbook templates for Professional & Manufacturing. Includes over 60 policies and benefits templates.
Co-Authorship
What your book should have is valuable insights your target prospects find interesting and useful. Because that is how you demonstrate your expertise.
And, in fact, you don't even have to write the whole book to achieve that.
Instead, you can form a collaboration where each person writes just 1 chapter. Obviously, there would have to be a connection between the authors' topics so that they complemented each other.

Publish the book with different jacket covers; each cover depicted one of the consultant authors on the back – with their short bio, a description of the chapter they'd written and a resume of the book content. The other authors were listed as contributing writers.
There are many books published under a co-authorship, so the idea makes perfect sense.
Quite a few group memberships do this and gained the benefit of being recognized as an expert author by their clients and prospects as a result.
One key book in the Quality Assurance world is the Quality Control Handbook, although Joseph Juran gets credit as the main author, but many authors wrote it.

Think about the people in your industry or profession or in associated disciplines. Who could you join forces with to write an informative ebook authorship?
---
---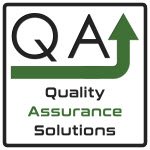 Quality Assurance Solutions
Robert Broughton
(805) 419-3344
USA
email