EU Cookies Law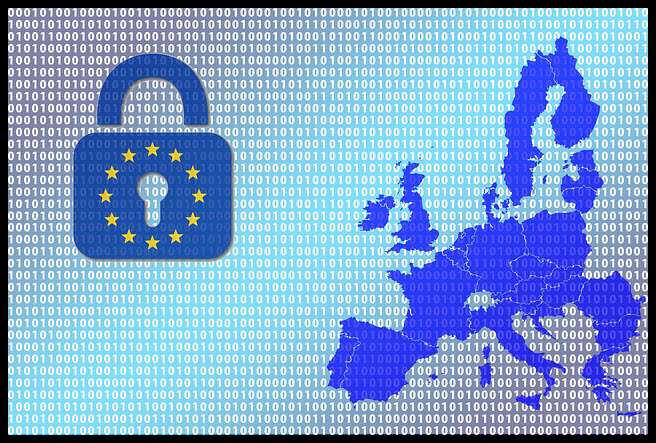 How does the EU Cookies Law impact your website?
If your business is based in the EU, then you have to comply with the EU Cookie directive, even if your website is hosted outside the EU.

If your business is based in the UK, then the deadline for compliance has passed. Please get your websites sorted.

What is the EU Cookies Law
In its simplest form, it states you must tell visitors if your website uses cookies and get their permission to use them.

In some instances where a cookie is imperative to make the website work (for example, when shopping carts are used) you do not have to make the statement or get permission.

However, where the cookies are not crucial for the site to work, for example, if you use a tracking cookie to analyze your visitors browsing activity, then you have to get their permission BEFORE any cookie is placed on their device (PC, laptop, pad or phone).


TrainingKeeper Software. Keep, organize and plan all your employees' training and activities. Software includes multi-user support with reports, certs, and calendars.

So, does your website use cookies? If you are not a web-techie you may not even know if your website uses cookies! Answering these questions may help you decide…
Do you use analytics, e.g. Google Analytics, to monitor visitor numbers and sales conversions?
Do you show 3rd-party advertising on your website?
Do you include affiliate links on your website?
Do you ask visitors to login to see content on your website?
Do you have an eCommerce website?
If your web site is administered and designed by a web development company, then they will be able to tell you if you have cookies and should be able to help you with compliance.
If you don't have a techie to help, then you will have to take charge yourself.
What Do You Need To Do?
In the most simple of terms on EU cookies law you need to take these steps:
Run a website audit – check the cookies used on each page of your website. Establish what they do (for example do they hold personal information or are they a simple tracking cookie?). Are they a temporary cookie that is deleted when the visitor leaves your website or are they permanent so they can be read and checked when the visitor returns (for example in a membership website)?  Are they necessary to run the website?
Amend your Privacy Policy Page – to list the cookies used along with a description of what they do. (See an example at the ICO Privacy page)
Advise visitors that you use cookies & get their permission to place cookies on their system – you need to find a way of clearly telling visitors as soon as they land about your use of cookies and get their permission to use them.  You cannot assume that it is OK to use cookies just because they are browsing your website.
Make sure cookies are NOT stored BEFORE permission is given – this is the most difficult aspect, especially if your website uses 3rd party cookies for advertising and affiliate links.

This Data Analysis Video teaches you the basic tools for understanding, summarizing, and making future predictions with your collected data. Includes MS Excel templates.
I am no web expert, and I've trawled through a fair bit of information EU cookies law.

One thing I have discovered is that there is no quick-fix, one-step  solution to getting your website compliant and there are a lot of grumblings about the extra work this is generating – especially for smaller businesses.

Warning: There are a lot of techie businesses who are taking advantage of this situation to sell overpriced solutions – reminds me of the year 2000 time-bomb scenario! So treat any sales pitches with caution and be sure you are not over paying.


Quality Assurance Solutions
Robert Broughton
(805) 419-3344
USA
email