How to Submit Press Release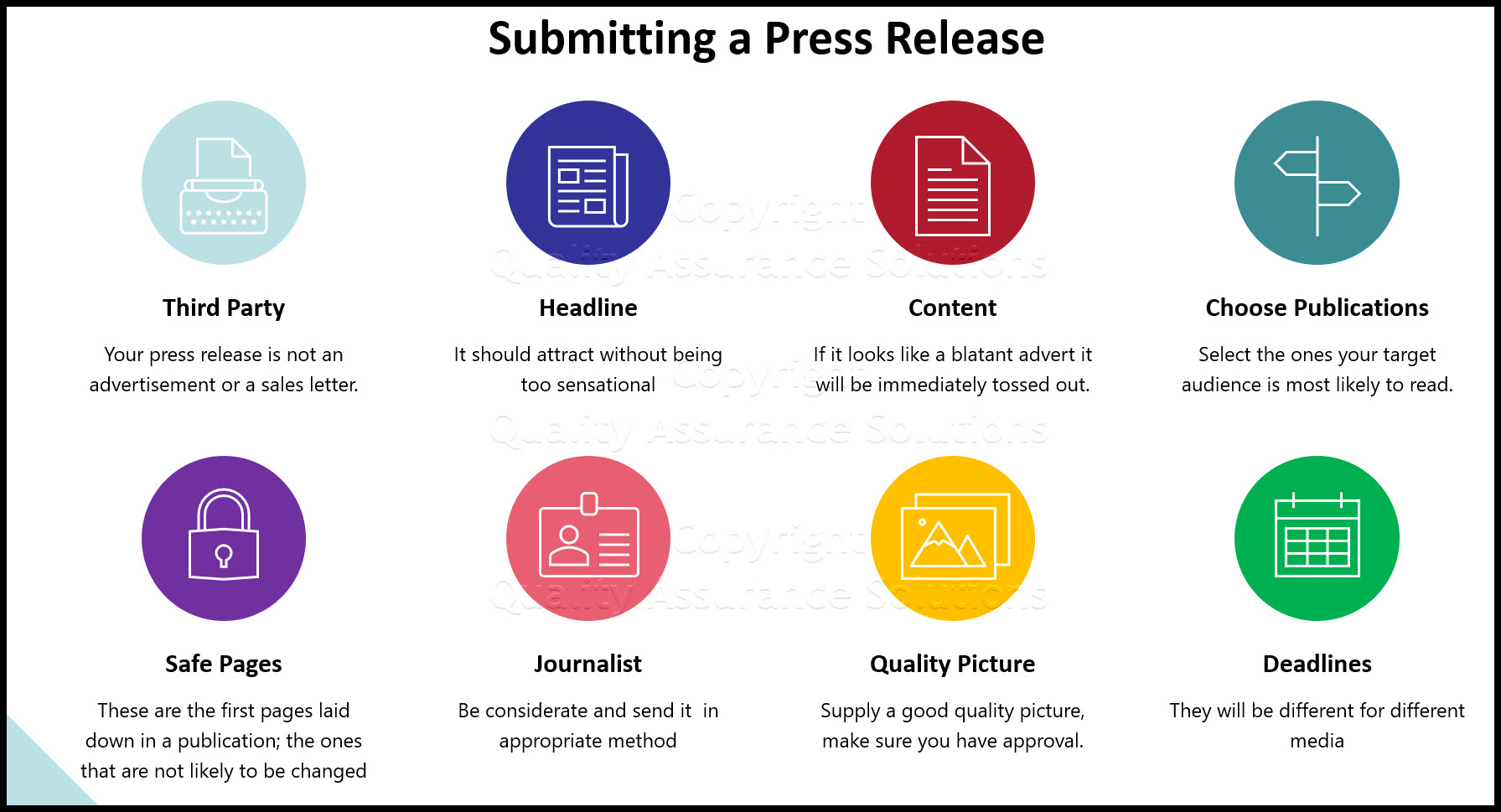 Ten tactics on how to submit press release.
I'm sure you know, as well as I do, that the publicity you get from a news release is truly valuable. It is a story about you or your company or your product or service that brings your business to the attention of prospective customers.

TrainingKeeper Software. Keep, organize and plan all your employees' training and activities. Software includes multi-user support with reports, certs, and calendars.

How to Submit Press Release

Remember, your press release is not an advert or a sales letter. It should be written in the 'third-party'. Unlike a sales letter, where you to write to the individual that is reading your letter, a news release is reporting a story.

Consider your headline carefully. It should attract without being too sensational or sales orientated.

Be careful about the content. If it looks like a blatant advert it will be immediately tossed out.

Consider which publications are most appropriate for your business and story, the ones your target audience is most likely to read. Is the story relevant for your local newspaper readers or would it be better in a trade magazine or other publication?

If possible get your news release accepted for the 'safe pages' – these are the first pages laid down in a publication; the ones that are not likely to be changed if important news breaks just before publishing. You have a better chance of getting into these if you send your news release in early enough to be selected.

Following on from the previous point; check submission dates with the journalist. You need to know the earliest date for submission as well as final deadlines. Submitting too early can be as bad as submitting late.

Be considerate to the journalist you are sending your news release to. Think about their submission deadlines; they will be different for different media – e.g. daily or weekly newspapers will have a different schedule to monthly or quarterly magazines.

Check with the journalist how they would like to receive your news release. If sending by email (as most people do these days) some prefer the content to be in the email others prefer to have an attachment.

Always offer to supply a good quality picture to accompany your news release.

If your picture is taken at an event you are running make sure you get model releases for any people in the photo before submitting. You don't want to upset anyone and some people do not like their picture splashed in the media. Plus, you reduce the chance of getting future news releases published if complaints are made to the publication.

Employee Handbook Kit includes two Employee Handbook templates for Professional & Manufacturing. Includes over 60 policies and benefits templates.
Another point on how to submit press release, try to find different angles for your releases. Doing so makes it potentially more appealing to your journalist.
How to Submit Press Release

Quality Assurance Solutions
Robert Broughton
(805) 419-3344
USA
email