Corporate Business Marketing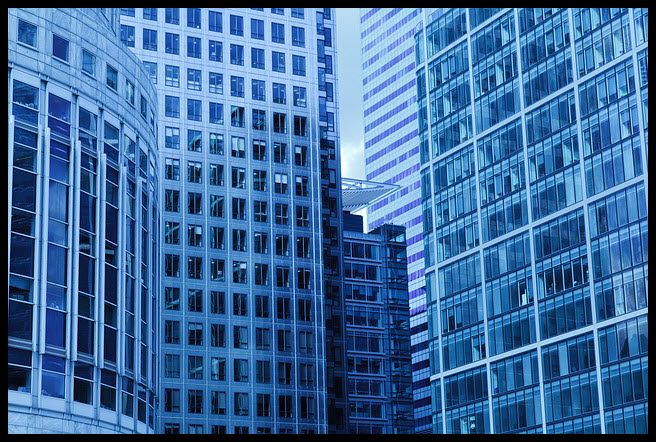 Is there a difference between corporate business marketing and SMEs or entrepreneurs?

First, lets pose three questions about dealing with big companies:

Q1: How to generate more interest in my business from larger organizations.

Q2: How do you adapt your copy if your targets are senior executives and buyers in major corporates? Most of what I read about copywriting proposes big, bold headlines with "huge" specific benefits. And I must admit that when buying myself, these offers can be very seductive. Yet I know from over a decade working with senior executives in major companies that this sort of hyperbolic language and copy tends to go straight in the bin – it's just not credible for corporate business marketing.

Corporate executives (in my experience) tend to react better to more conservative approaches. Is my experience out of touch? Obviously, these people are human too – and have the same underlying psychology. However, their experience and background (in my view) means they don't react well to over-strong selling messages.

Q3: How to find out who makes all the purchasing decisions in a large organization.


TrainingKeeper Software. Keep, organize and plan all your employees' training and activities. Software includes multi-user support with reports, certs, and calendars.

Don't expect to do a bulk mailing to corporate businesses and get a great response. It's unlikely to happen. You have to work a little harder for those lucrative contracts.
I advise selecting 10 companies to target and work on, adding others as a rolling prospect line when you can to deal with them properly.
Decide and Research
Decide which companies you want to do business with. For corporate business marketing define exactly what you are offering and which companies benefit most from your solutions. When you contact them talk about a specific 'niche' area. Don't give a smorgasbord of products and services that confuse your prospect and – in their eyes – dilutes your perceived level of expertise and ability to deliver a focused result.
Do your research. Research the company; the department or division your product or service applies to; discover the challenges the company or that division are currently facing. Check news releases (they are often shown on the company website); is something they have announced likely to give them logistic or 'knock-on' effect problems you can resolve?
Find your target buyer. Don't go to the HR or purchasing department (unless your offer is for them); aim for the person who heads up the area you are targeting. Read the corporate website; some do give contact names in their 'about us' section, although this practice is dwindling. Use the phone; call and ask "who takes care of …. in the company?" (you fill in the blank).
Careful! You are in information-gathering mode NOT selling mode. One whiff of a sales pitch and the person you are speaking to is likely to clam up.
In her book, Selling to Big Companies, Jill Konrath describes how to make those important fact-gathering calls so you reach your prime target within the company. Steve Brewer also gives pertinent and easy to follow advice in his CD programme High Impact Cold Calling

StreamLiner is Project Management software that drives your team's Lean and Continuous Improvement activities.

A Slightly Different Approach to Corporate Business Marketing
Write individual letters. When writing corporate business marketing letters I'd advise against using extremely large, bold headlines – it doesn't give the right impression for corporate correspondence. But that's the only change I would suggest to the structure of your letter. You are still writing to an individual who has challenges within his/her work life and wants a solution. So you do have to grab attention immediately.
Start your first paragraph with a compelling statement of what you discovered about the company or department's challenges. Then ask a question that is geared towards the problem he has – the one you identified in your research. Explain the value your offer could bring to his company; quoting case studies from other organizations rather than a general self-serving statement.
For example, instead of writing "our QR2 system saves production costs" say "Xyz company discovered that 3 months after implementing the QR2 system, production costs had reduced by 2.8% which gave them a projected annual savings of $4.37million."Be wary of creating a general 'sales pitch' – it's unlikely to work unless you are extremely lucky.
In her book Jill strongly recommends avoiding subservient language such as 'delighted', 'pleased' or 'honoured' and I agree with her. All of your contact (whether letter, email or phone call) should be from a position of equality and strength. Talk as a peer-to-peer. Treat your prospect with respect but expect respect from him too. After all, you are the expert that has a solution to the problem he wants resolved.

Get Green Belt Certified with this extensive on-line course. Learn the Six Sigma tools and steps. Earn 25 PMI PDU. Start implementing Six Sigma today
Realistic Expectations
Don't expect to get an appointment with your first letter or phone call. Have a campaign of actions you will take to secure your appointment to meet. But make sure you deliver valuable information at each contact point; don't make a self-serving push to get through the door.
Let your prospect know about case studies from other companies.
Articles from trade publications.
Informative reports you can supply (make sure they are informative not just a sales brochure).
Gift a copy of a good book you've read that gave some good insights to their industry or business or helps address issues they are likely to come up against. (Of course, if that book happens to be one you've written and published it gives you an even bigger boost in your prospect's eyes because you are perceived as knowledgeable; assuming you've written good content in your book).
If practical, for corporate business marketing, be prepared to secure a small contract initially. Once you deliver great results and please the company with your service you can start negotiating the larger deals.
---
---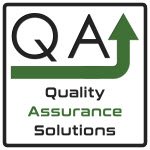 Quality Assurance Solutions
Robert Broughton
(805) 419-3344
USA
email