Team Building in the Workplace Starts with You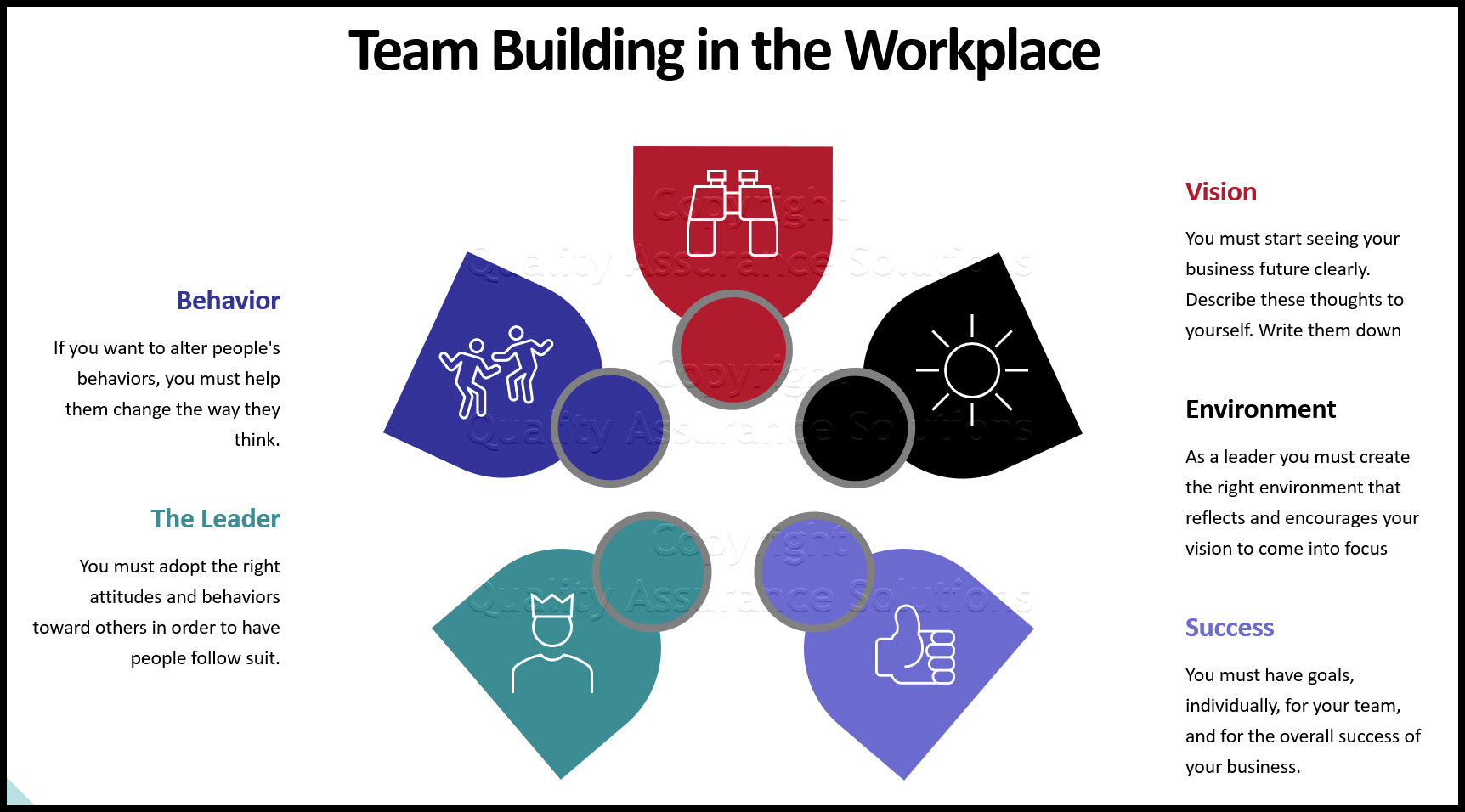 What are the right behaviors to encourage team building in the workplace?
For most businesses, this question comes after they've hired, established and organized the individuals who operate the business.
This method of building teams in the workplace works against successful "right-actions" toward building a unified team.
If you want to alter people's behaviors you must help them change the way they think. Only this encourages lasting change in an organization. Change begins in the minds of individuals.
So what can you do?
Team building in the workplace becomes a natural act by structuring how you communicate towards a common way of thinking and how you direct towards a common, agreed upon, goal.

Your ISO 9001:2015 Kit includes Templates, QA Manual, Implementation Guide and a Gap Assessment Internal Audit Tool for ISO 9001:2015
How Do You Encourage This Type Of Thinking?
As a leader, team building starts with you. You must personally adopt the right attitudes and behaviors toward others and your business in order to have people follow suit.
So team building starts within each individual.
Leading and managing a group of people becomes your greatest asset and your biggest liability.
For a small-business owner, how you implement team building in the workplace may be the difference between success and failure.
Remember, Team Building Begins With You
Your personal core values give direction to yourself, your team, your business. . . but if no one knows your core values, you're destine to failure. You must make your values and your expectations clear.

8D Manager Software with 8D, 9D, 5Y and 4M report generator. Your corrective action software for managing, measuring, and reporting issues.

Team Building in the Workplace Begin With A Vision
Clarity and vision go hand-and-hand. What do you see your business becoming?
Don't say you haven't thought about it. Though most business owners haven't.
You must start seeing your business future clearly.  How do you feel about the business when you arrive at the office every morning. How much money do you make? What is your role? What kind of team do you have surrounding you? What role do these people play?
Describe these thoughts to yourself. Write them down.  Are your tracking closer or further away from these goals. You must polish your vision to a razor-sharp edge.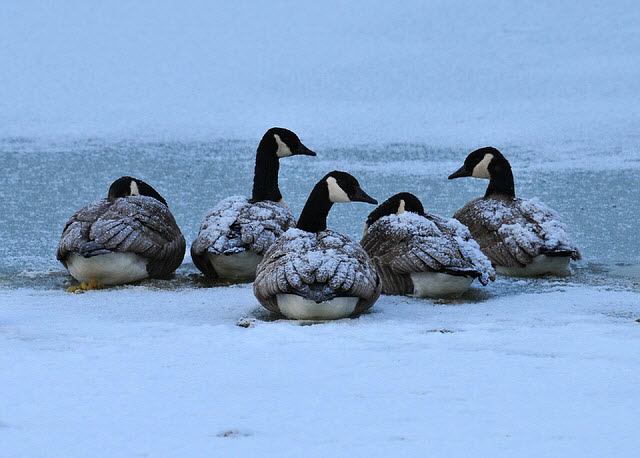 Begin Implementing Your Ideas
As a leader you must create the right environment that reflects and encourages your vision to come into focus. You reinforce this step by your day-to-day actions and your team's momentum towards your crystal-clear goals.
Team building in the workplace becomes an exercises that allows your business to run smoothly, taking inventory and building on successes, and consequently learning from your failures.
Your team keeps you from getting bogged down in the mire and minutia of working "in" your business, as Michael Gerber writes in his great business book, The E-Myth.

SWOT Manager lets you manage and quickly create your brainstorm SWOTs. Compare the past and track the future.
Focus Your Team On Success
You must have goals, individually, for your team, and for the overall success of your business. You must integrate these goals into the workplace -- the everyday operation and function of your team.
To do this, you must clearly develop and communicate these goals via a strategic plan to accomplish them. This becomes the solid ground from which effective team building in the workplace can happen.
This is not your usual warm and fuzzy team building excercises.
So what is it?
To build a unified team, make these points clear...
Who we are...
How our business is different...
What are our strengths...
What are our weaknesses...
Who are our customers... (who do we serve?)
How can we integrate our answers to better accomplish our goals?
Team building starts here, as you implement a strategic plan and move forward. Those who balk or refuse to move forward at this point get left behind.
Moving forward, as a team. . . your workplace must be an organized and synergized unit, made up of individuals all working toward a unified and common goal.


TrainingKeeper Software. Keep, organize and plan all your employees' training and activities. Software includes multi-user support with reports, certs, and calendars.

Make these goals clear in all departments:
Quality Assurance
Public relations strategy
Marketing
Website
Sales staff
Hiring and firing practices 
Production

Team Building in the Workplace

Quality Assurance Solutions
Robert Broughton
(805) 419-3344
USA
email