Ideas for Team Building:
Trust and Loyalty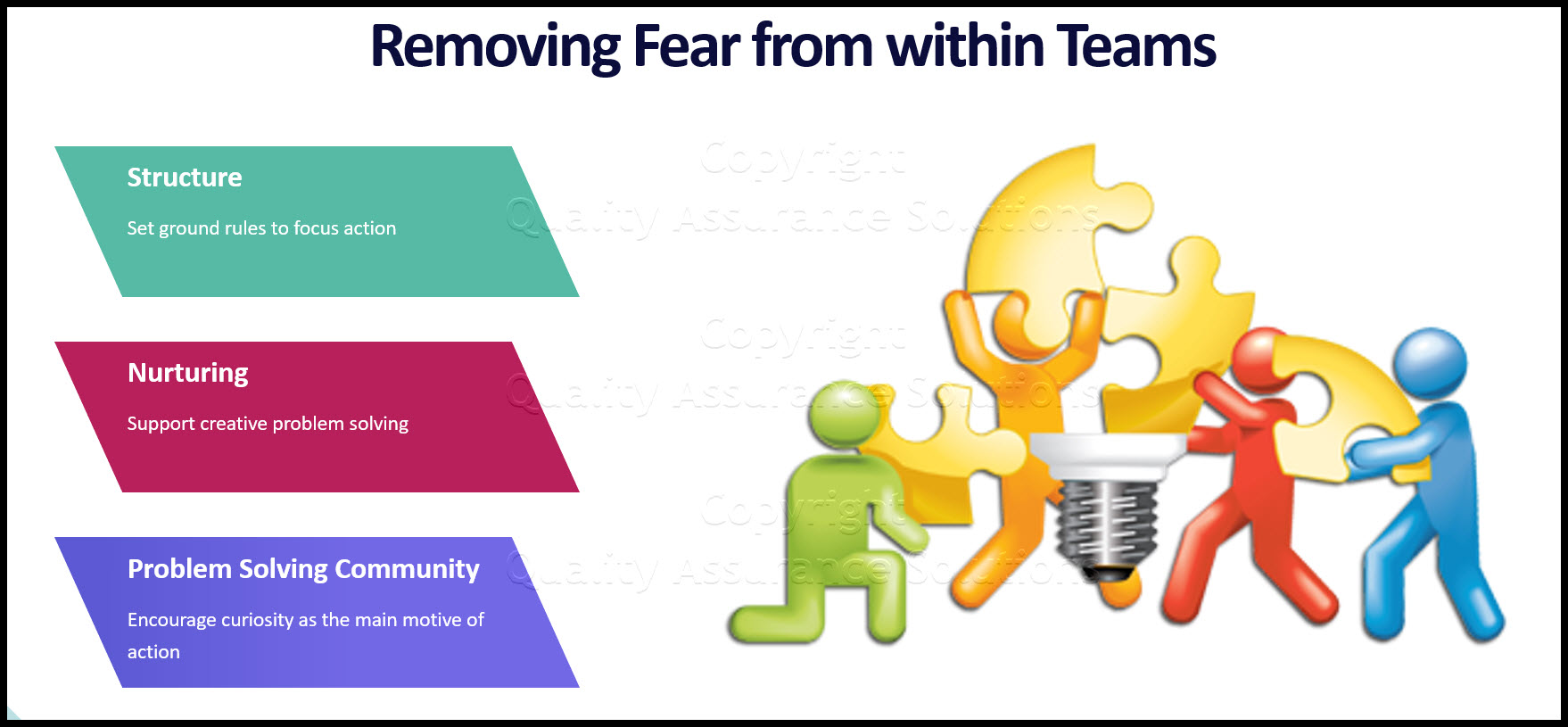 Ideas for Team Building
Go into any bookstore and look in the business section. You'll find hundreds of ideas for team building and leadership.
"Team" is a word batted around like a proverbial tennis ball. We have sales teams, HR teams, QA teams...  It's easy to get flooded under the mounds of ideas that flood the market.
Is There a Common Thread In These Ideas?
The consummate leader cultivates the moral law, and strictly adheres to method and discipline; thus it is in his power to cultivate success.
--Sun Tzu

PDCA Complete is an organizational task management system with built-in continuous improvement tools. Includes projects, meetings, audits and more.
Built by Quality Assurance Solutions.

At their core, team building methods are simply about people making meaningful connections with other people. Working together to meet a common goal or solve a common problem.
We use the term "team building" to define the process managers undertake in order to enable their staff to make these meaningful connections with one another to boost productivity.
As if people need some sort of brainwashing in order to make them work cooperatively with others. These "team building" ideas range from workshops on improving communication skills, to wearing funny hats in a large group of people.
From the worker's perspective these events are often looked upon with distain, for good reason.
Yet the question remains: "What are some good ideas for team building? That don't make you look or feel like the village idiot?"
It seems to me, and I may be in the minority, team building is not an event, it is a culture. If you want people to behave in a certain way, your organization, from the top down, must model appropriate behavior.

8D Manager Software with 8D, 9D, 5Y and 4M report generator. Your corrective action software for managing, measuring, and reporting issues.

The High Price of Fear
Fear crushes team communication and performance. Does your lizard brain cause this fear? Seth Godin gives you the answer.
Lack of Knowledge - Ignorance
Lack of Skill - Incompetence
Lack of Safety - Poor Working Environment
Fear derives itself from essential knowledge your team is lacking.
But how do you create an environment that fosters learning and downplays fear?
There are three key factors for creating an empowered team building environment:
Structure - Set ground rules to focus action
Nurturing - Support creative problem solving
Problem Solving Community - Encourage curiosity as the main motive of action
Most people are afraid of change. Thus, building an engrained culture, a tribal environment safe for critical thinking and creative problem solving is an important first step as an idea for team building. Once this first step has been taken the others fall into place almost naturally.
Do you need to build a safe problem solving environment?
Ask yourself: "How do my people respond to everyday challenges?"
Is your team bold sharing their ideas within the group? Are challenges and problems presented, brainstormed, and solved quickly? Or do problems seem to linger, day after day, growing like mold on a piece of cheese? Does your team shy away from sharing ideas for team building because they fear being ridiculed within the group?

TrainingKeeper Software. Keep, organize and plan all your employees' training and activities. Software includes multi-user support with reports, certs, and calendars.

The Team That Thinks is the Team That Listens
How do we encourage people to present their ideas within a team setting? We allow people a voice and forum to use it without feat of reprisal. In most cases, especially in the business world, people are often smarted than those around them give them credit for.
Meaning: The guy that talks a lot isn't necessarily the smartest guy on the team, the quiet one isn't the idiot. Empowering team members with an equal "voice" in meetings could be a profound shift in establishing rust within your organization.
With trust, ideas for team building flow more assertively, as people communicate easier, without fear of being condemned for unfamiliar ideas. Rapport is built throughout your organization.

Quality Assurance Solutions
Robert Broughton
(805) 419-3344
USA
email