10 Team Building Methods You Can Implement Today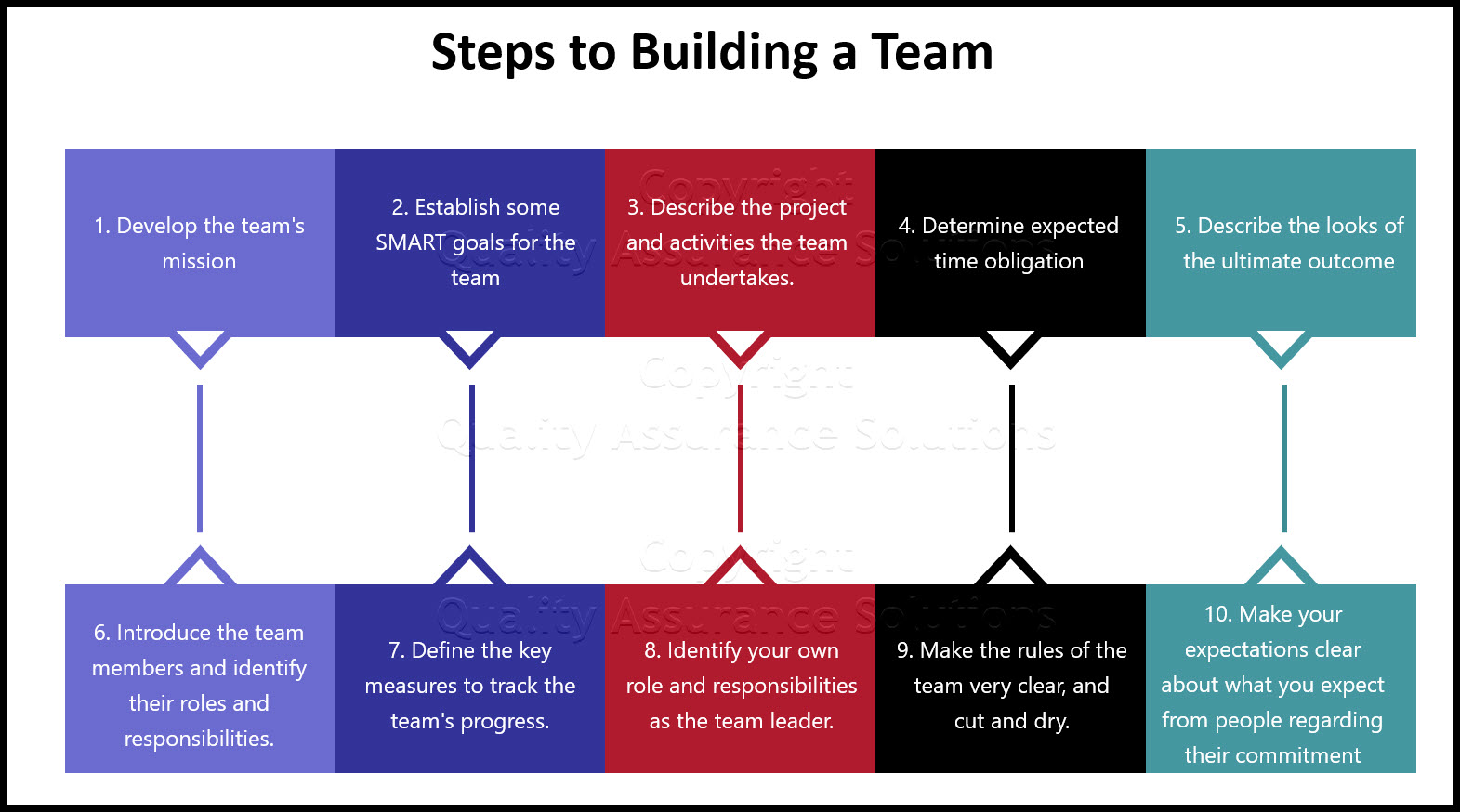 What is a team without a goal? A bunch of people. There are many team building methods available to you and your team.
The Methods
of Team Building
But what one works best for your business?
As a leader I know you're strapped for time, so digging through a bunch of old management books and theories doesn't sound like productive work.
Team Building Methods Steps

These steps help you get your team headed in the right direction.  When following these you flesh out the primary purpose of your team and prioritize the objective you want and need to accomplish. Hence you create your Team Charter.
This defines the "who" "what" "when" and "why" of your team. It is Create a rough draft of this team charter before you reveal it to your team, then your team collaboratively establishes the "how."
1. Develop the team's mission in two sentences (less if you can). Why does it exist? What is the primary purpose?
2. Establish some SMART goals for the team. SMART means obtaining verifiable, objective data to frame each team member's responsibility. And how each person fits into the overall team strategy.
3. Describe the project and activities the team undertakes. Specifically look at the clear objectives, priorities, strategies, and analysis.
4. Expected Time Obligation. Be clear about what you expect from your team as far as how much time they need to devote to the team. Explain the necessity for the time.
5. Describe the looks of the ultimate outcome. Are you developing products or information? How does this team project fit into the overall business?

PDCA Complete is an organizational task management system with built-in continuous improvement tools. Includes projects, meetings, audits and more.
Built by Quality Assurance Solutions.

6. Introduce the team members and identify their roles and responsibilities.
7. Define the key measures to track the team's progress.
8. Identify your own role and responsibilities as the team leader. What can your team expect from you?
9. Make the rules of the team very clear, and cut and dry.
10. Make your expectations clear about what you expect from people regarding their commitment to establishing cooperative and communicative relationships on the team.

Your ISO 9001:2015 Kit includes Templates, QA Manual, Implementation Guide and a Gap Assessment Internal Audit Tool for ISO 9001:2015
The above 10 quick and easy team building methods helps you align your team's focus

Quality Assurance Solutions
Robert Broughton
(805) 419-3344
USA
email