Important Steps to Effective Teamwork Training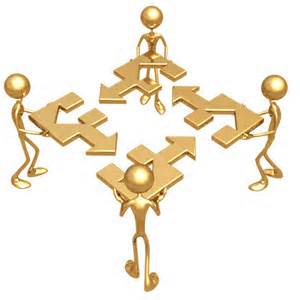 If you work with other people, you understand the importance of teamwork training.
Many business leaders think that once they have their team together then the hard work is over. Really, you just begun.
As I've outlined throughout our team webpages, most businesses fail when it comes to teamwork. They don't hire the right people (team players) and they don't train enough on the basic skills to become a successful team.

TrainingKeeper Software. Keep, organize and plan all your employees' training and activities. Software includes multi-user support with reports, certs, and calendars.

One can learn teamwork skills.  But as with any other skill you must train your employees and team members with situational teamwork specific training.
You must make your expectations known. Vacillation or being branded as a hypocrite does not help you establish a culture of teamwork.
Don't Assume. Employees (without teamwork training) don't know the value of effective teamwork.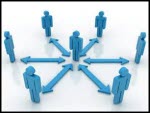 Most businesses find measuring teamwork difficult. Businesses only think about measuring teams when your team doesn't work "as a team" and people become disgruntled.
To be effective, teamwork must bring results. Higher profits, more employee retention, less conflict, and perhaps most importantly to you, less stress.


StreamLiner is Project Management software that drives your team's Lean and Continuous Improvement activities.

Measurements: The Problem With Teamwork Training
How do you measure effective teamwork?
Your people drive your business, they determine the trajectory it takes and how quickly you arrive at your goals.
As the team leader you hold your team accountable for the results. For example you can measure
the time to solve a problem
the number of man hours spent on the problem
the amount of money saved from fixing the problem
the number of people attending the team meetings
the production cycle time before and after the fix
You must personally observe your team, request feedback, and collect objective data from inside the business.

Bad Apples Ruin Teams
We've all heard the cliche that "one rotten apple ruins the whole lot." In a team setting this cliche proves itself true.
No matter how much teamwork training your implement, you never completely counteract the team member intent on seeing the team fail from the inside.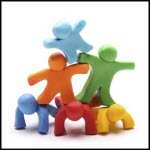 Bad attitudes infect talent every time.
Good teamwork fosters the right attitude on your team. With the right people you can do this.
Denis Waitley said, "The winners edge is in the attitude not the aptitude."
You don't have to look very far to see the truth in this statement. For example, look at a professional basketball teams.
People getting paid millions of dollars to play a kids' game. You can see how, in a team setting, attitude trumps talent so often.


8D Manager Software with 8D, 9D, 5Y and 4M report generator. Your corrective action software for managing, measuring, and reporting issues.

The underachieving highly talented team becomes oxymoronic.
Attitude, like viruses, spread for good or bad. Effective team training should capture the pervasive mindset of the best team players. And for the most part this happens naturally.
Teams either perform up or down according to the lowest common denominator on the team, so you must attract and recruit the right people.

---
---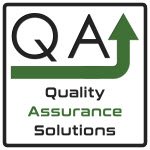 Quality Assurance Solutions
Robert Broughton
(805) 419-3344
USA
email