Teamwork Tips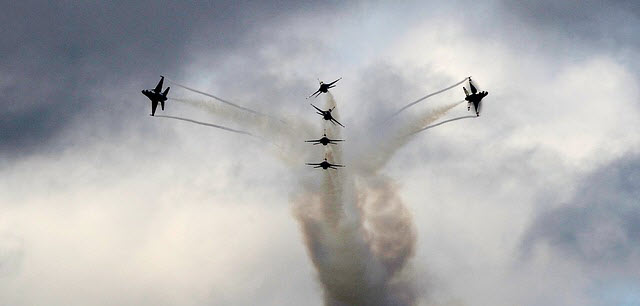 Move your business forward. Go from ideas to success using these teamwork tips.
Use these teamwork tips to move your business forward from ideas to implementation and success.
Problems & People
To make any business stand out from its competitors you must become "problem focused". You must to see a need in your marketplace and swiftly fill it. By doing this, your business automatically positions itself ahead of your competition because it fills the needs of the market.
You develop teamwork naturally because the team aligns itself towards solving the problems of the people it serves (the customer).

Most company's invented great products using this "problem focused" method. The automatic dishwasher, Disneyland, the minivan and countless others were all results of perceiving needs in a marketplace and developing teamwork around those core ideas.
Most established people within any company frighten themselves by this kind of "out of the box" thinking. In Todays Competitive World You Must Think Differently to Succeed
As a leader, by thinking outside the box and garnering teamwork around your ideas you differentiate yourself and your team faster than by remaining "cloistered" within the safe confines of the status quo.


TrainingKeeper Software. Keep, organize and plan all your employees' training and activities. Software includes multi-user support with reports, certs, and calendars.

Churning
One of the most enlightening teamwork tips you can use right away is to stop thinking about solving problems in a linear fashion.
The Japanese call it "churning": coming up with an idea then refining it and the resulting product until it perfectly matches the needs of your market. This way you stay ahead of your competition and make your customers happy.
So how do you use this process in your business?
Documentation - Great marketers aren't just creative geniuses, they document and track everything pertinent to the smooth functioning of their business. Developing a process for this is more science than it is art. Discover what works and what doesn't. Encourage your team to write down everything pertinent to their functions, including both their successes and their failures.
Accept failures as a tool to further success. Don't be afraid (or punish) honest failures. If people move forward and try to solve the problems of their market don't punish people for trying something that doesn't work.

Common Sense Teamwork Tips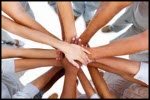 As Guy Kawasaki writes in his great book, Rules For Revolutionaries, Apple Inc. doesn't hire employees, they align themselves with evangelists for their products.
This type of honest love of a company and their products comes as a fundamental result of people working together to spread the word about a great product. This includes all the communications surrounding that company and their products. These evangelists want to develop the company into the best it can be.
Another powerful teamwork rules you can use right away; hold yourself and your team to a higher standard.


StreamLiner is Project Management software that drives your team's Lean and Continuous Improvement activities.

How do you standardize this process?
Ask tough questions (and expect tough answers).
Encourage change - Businesses find great ideas outside the status quo. If you want to build teamwork you must lead differently.
Develop initiative - As the global economy grows the more opportunities you will find for your business to succeed. Taking risks and looking for opportunities takes only a small shift in perspective.
Focus on success, but honor your failures - "Fail quickly to succeed faster." Business happens fast.

QAS Home

>
Team Building

>
Teamwork Tips
---
---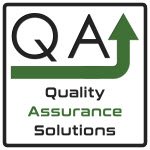 Quality Assurance Solutions
Robert Broughton
(805) 419-3344
USA
email