Everyday Team Building Techniques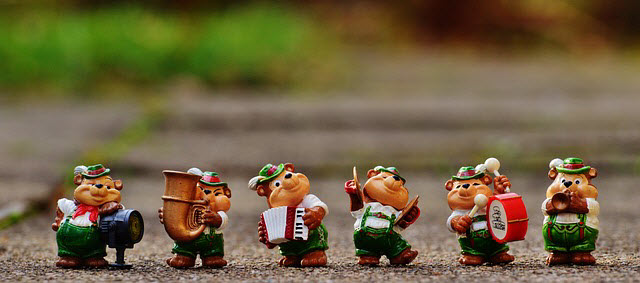 The #1 skill for small business owners is leadership. Team building techniques used by corporations with million dollar "staff training" budgets, will never work for a small business owner.
Building a high functioning team is a matter of defining what you do and how you do it.
Renegades Build Tribes
Large corporations use buzzwords like "continuous improvement" and "lean manufacturing", small businesses simply need a voice and a few like-minded tribe members to take them to the next level.
Building an effective team is a matter of clarity, communication and execution. You know your goals and you know the path to achieve them.

StreamLiner is Project Management software that drives your team's Lean and Continuous Improvement activities.

Team Building Techniques and Clarity
Having clearly defined roles and goals will allow you to stay focused on your expectations, for yourself and your team members.
Clear goals are essential. If you don't know what you're trying to accomplish, how will you know when you do?
Effective team building techniques teach everyone how to have clear expectations of one another and themselves, and how to hold them accountable for their words and actions. Team building also teaches people to ask and expect help when they need it, without losing face.
When people are clear about their role on a team, ultimately confusion and conflict is limited.
Clarity Keeps People From Stepping On Each Others' Toes
Goals need to be clear and easily answered on a "yes" or "no" basis.
Example of a clearly defined goal: "Have we signed up 10 new distributors this month? Answer: yes or no.
This is a goal that can be easily met and accounted for. Clarity for your team on these terms is easy to establish and to hold people accountable.

TrainingKeeper Software. Keep, organize and plan all your employees' training and activities. Software includes multi-user support with reports, certs, and calendars.

Communication
Where do teams break down first? Where do people conflict most often?
Too often we chalk up conflict to personality differences, but really conflict happens when people fail to communicate effectively.
Preventing conflict then, is a matter of establishing effective communication.
As a small business owner it's imperative you recruit and hire people who have an established track record of healthy and effective communication.
Passive aggressive, disrespectful, back stabbing, manipulative, or dishonest people are cancers to effective teamwork.
Establish and post clear rules for how you expect your team to communicate. Encourage respect, clarity of peoples' roles, and SMART goals.
Reward often for right action and punish swiftly for wrong action.

SWOT Manager lets you manage and quickly create your brainstorm SWOTs. Compare the past and track the future.
Execution
When you recruit and hire quality people team building techniques are almost built into the team itself. People take care of themselves, they watch their words and actions.
Good teams are not afraid to correct mistakes, mentor new people, admit fault, or accept praise. Because people have their egos in check they don't need a whole lot of external validation to stroke them.
As a leader, this is ideal because you can focus on the more pressing issues of your team.
Things take care of themselves when you have the right people in the right places. Just like Jim Collins said, "People are not your most important asset. The right people are.
QAS Home

>
Team Building

>
Team Building Techniques
---
---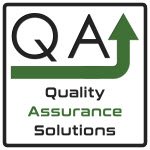 Quality Assurance Solutions
Robert Broughton
(805) 419-3344
USA
email