An Interview with a
Software Tester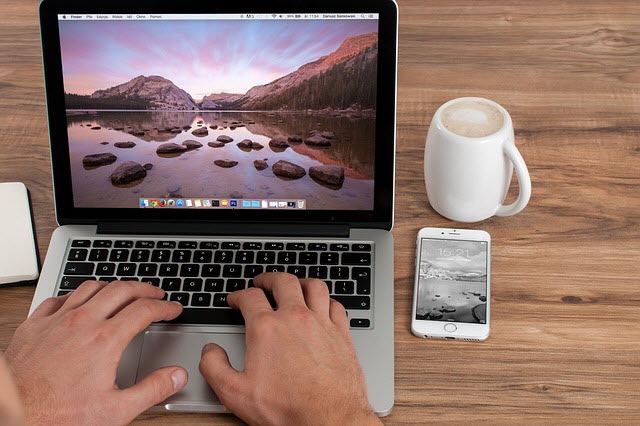 Former Software Tester Interview
Considered working as a Software Tester? This interview will take you through the ups and downs you can expect in the position, what it takes to land the job, what you can expect to earn and more.
I worked in the tech industry for 10 years, starting out doing administrative type work, worked my way up to doing software verification, and eventually held positions as a test lead and a senior test consultant.


8D Manager Software with 8D, 9D, 5Y and 4M report generator. Your corrective action software for managing, measuring, and reporting issues.

The very basic description of a tester is someone who tests software. Software, however, can include web-based applications, mobile apps, networking applications, and even the code that runs inside electronic devices such as a car stereo. I primarily worked on web-based applications for corporations like Microsoft (as a consultant) and for a couple of small dot-coms

Most of the time, I came on to a project near the beginning phases. I would review the documentation and give feedback based on my experience and point of view of a tester. With approval of the documentation, I would start to write test cases. A test case might be as simple as: push X and see if Y happens. Or it might be as complex as a whole page of steps before verifying the expected outcome.
After approval of test cases and as soon as the first build of software was ready, I would start running the tests. After each test, I would record the results and record any issues (which the industry called bugs) found in the software. The process of building, testing, fixing and building again could happen only a few times, or 10 or even 20 times before the software was ready to ship.


This Data Analysis Video teaches you the basic tools for understanding, summarizing, and making future predictions with your collected data. Includes MS Excel templates.
Probably one of the least known things about software is that it is never expected to be bug free when it ships. Instead, a bar is set for what types of bugs can pass through to the user, how serious they are allowed to be, and how many of them can exist. We call it 'ship criteria'. The testers were then responsible for reporting, usually weekly, how close the software was to matching the set criteria.
Software testing was an enjoyable and challenging job. I think software testing is partially about having the right personality for it. I like taking big things and breaking them down into small bits. I like analyzing complex things and trying to understand how they really work. I am very detail oriented, and even critical, although I don't know if I like that personality trait in myself as much. But it works very well with software testing.

The biggest challenge for me as a software tester, and one that made me sometimes want to give it up, was getting the leadership and management of the software projects to choose quality over deadlines. My last project, before I retired from the industry, did not end how I would have liked it to. After nearly a year working on the project, the software application was ready to release to the internal customers that we had been building it for. However, two of us on the test team did not feel that the software was ready and that the project should either be scrapped or else it needed another three to six months worth of work. However, the overall project team decided to release the software. Six weeks later, the customers stated that they didn't want the software and the project team ended up rolling the data back to the old application. This could have been avoided, had the managers really listened to what the software tester were saying.
Although the work I did for 10 years was fulfilling and interesting, there was a greater calling for me. I left the tech industry and the high pay to become a full-time, stay-at-home mom. I am currently raising and homeschooling 3 little girls.


TrainingKeeper Software. Keep, organize and plan all your employees' training and activities. Software includes multi-user support with reports, certs, and calendars.

Since I was not able to afford to go to college, I worked my way through a two-year degree over the course of 4 or 5 years. I had trouble finding good work and keeping jobs. I was then diagnosed with ADHD and depression, and considered partially disabled. Instead of giving up, I was able to get vocational counseling and financial help with additional work training. I took some computer classes and landed my first job doing administrative work as a contract worker for Microsoft. I learned as much as I could, took advantage of training that was available to me both through my contract firm and through Microsoft, and I eventually worked my way into a low-level software tester position. After that, I just kept working and gaining skills, usually working into better positions and pay every year or two.

Your ISO 9001:2015 Kit includes Templates, QA Manual, Implementation Guide and a Gap Assessment Internal Audit Tool for ISO 9001:2015
There was a job that ended up being a hard lesson for me. I was let go because I did not have as much programming experience as they wanted. When I interviewed for the position, I convinced myself and them that I could do the work. However, I had doubts about the programming skill set and I should have listened to the doubts in this case.
In school, there was a casualness to doing school work, relating to other students, and to learning that had to change once I started working. Basically, I had to grow up and stop acting like a teenager and take responsibility for myself and the work that I did. I had to become more professional.

Working as a software tester in the tech industry was pretty stressful. There is a reason I got paid so well. The hours were long, the workload demanding and technical, and the decisions could sometimes make or break a project or even a company. The stress was sometimes hard to handle, and I know that I drank way too much caffeine, smoked way too many cigarettes (which I have since quit), and sometimes I simply had to walk away (take a couple of month break in-between jobs or contract assignments).


PDCA Complete is an organizational task management system with built-in continuous improvement tools. Includes projects, meetings, audits and more.
Built by Quality Assurance Solutions.

As I mentioned, the pay was very good. As a software tester, I usually made $35 - $40 an hour in the later years of my career for senior or leadership software tester positions. The sad part was that we didn't live within our means. We are doing almost as well now, living off of my husband's $12.50 an hour as a CNA, as we did with the wages we were making then. We wasted a lot of our money and did very little to help others. If I could go back and change anything, I would have been a better steward of the money I made.

Quality Assurance Solutions
Robert Broughton
(805) 419-3344
USA
email