Quality Technician Interview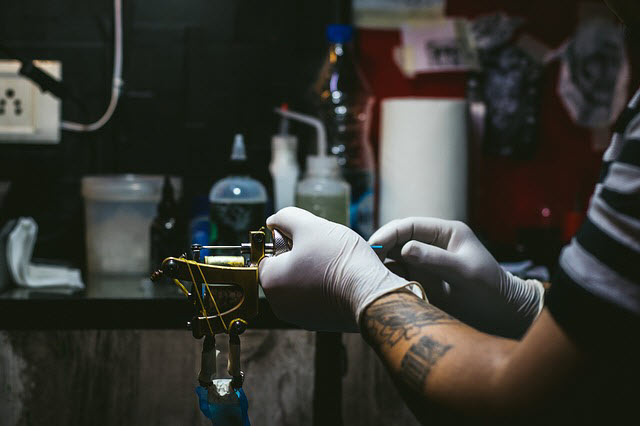 An Interview with a Quality Technician
What is your job title and what industry do you work in? How many years of experience do you have in this field?
I am an entry-level quality technician for a garment manufacturer in Illinois, and I have been working at this position for three years.
How would you describe what you do? What does your work entail? Are there any common misunderstandings you want to correct about what you do?
Quality technicians are responsible for ensuring that manufactured products meet the high standards of our company. We don't want consumers to receive defective goods, so we randomly inspect our products to catch any problems. If we see an item that does not meet our standards, we stop the product on the assembly line and inspect all items. If our random inspections show well-manufactured products, the assembly line continues to operate.


Snap Sampling Plans! software combines all the key industry standard attribute sampling plans into one place.
With over 10,000 sampling possibilities, Snap Sampling Plans! guides you in selecting the correct AQL sampling plan.

On a scale of 1 to 10 how would you rate your job satisfaction? What might need to change about your job to unleash your full enthusiasm?
My job satisfaction is a 6. Working in a factory -- even in a position without intense labor -- is not what kids dream about doing with their lives. My job satisfaction might change if I moved into management, but I think I am more likely to change careers than be promoted.

If this job moves your heart, how so? Ever feel like you found your calling or sweet spot in life? If not, what might do it for you?
Though this job as a quality technician is not my ultimate calling, I do enjoy the pride of workmanship in making sure that only really good products make it to stores. However, I would like to do something more meaningful to me in the future, like being a teacher or a writer.

Is there anything unique about your situation that readers should know when considering your experiences or accomplishments?
Manufacturing is a declining industry in America, but quite a few of the jobs that remain have decent pay and benefits. I don't know if our factory will still be in the United States in twenty years, but for right now it's a great place to be employed.

How did you get started in this line of work? If you could go back and do it differently, what would you change?
I found this quality technician job through an advertisement in the local newspaper. I interviewed with the plant manager and played up my attention to detail and methodological problem solving skills. I don't think I would do anything differently. My skills are well-suited to this position and I feel challenged by this job.

What did you learn the hard way in this job and what happened specifically that led up to this hard-learned lesson?
One time I got overwhelmed with an inspection and missed a badly manufactured set of garments. They made it all the way to packaging before someone caught the mistake, which cost the company a lot of money to reverse and fix. I was pretty embarrassed that day! From that experience I learned to slow down and pay close attention to detail.
What is the single most important thing you have learned outside of school about the working world?
Working a 9-5 job teaches you a lot of things about being an adult, especially as a recent college graduate. I learned to build a life for myself outside of work, which was different from college where work and play are so closely linked.

TrainingKeeper Software. Keep, organize and plan all your employees' training and activities. Software includes multi-user support with reports, certs, and calendars.

What kind of challenges do you handle and what makes you really want to pull your hair out?
Doing several hundred thorough inspections each day is quite a challenge. Sometimes it can be stressful or overwhelming, but the easiest way to overcome that feeling is to slow down and force myself to methodically work through whatever problem I am facing.
How stressful is your job? Are you able to maintain a comfortable or healthy work-life balance?
My work-life balance is great, which is probably one of the reasons I have stayed as a quality technician despite feeling like other careers might be more fulfilling. The hours and pay are great, which allows me to pursue my passions on the side.

What's a rough salary range for the position you hold? Are you paid enough and/or happy living within your means?
I make $22 per hour, working 40 hours per week with two weeks of vacation per year. Living in Illinois, I definitely make enough money to live comfortably given the cost of living here.
What would you tell a friend considering your line of work?
Major in engineering! I like my job, but the factory engineers have more job stability and better pay. They have a brighter future ahead than I do.
If you could write your own ticket, what would you like to be doing in five years?
I'd like to be writing a novel on a beach in Mexico!


Quality Assurance Solutions
Robert Broughton
(805) 419-3344
USA
email