Quality Assurance Coordinator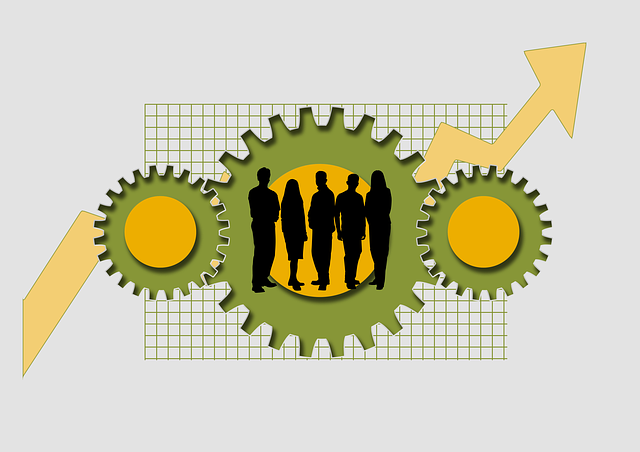 Quality assurance coordinator assist quality control managers or quality control inspectors to monitor and verify the quality of a wide range of manufactured products. Quality coordinator evaluates and conducts audits of company or organizational operations. The coordinator uses company policies and procedures as a measurement or guideline when performing his/her duties. 


This Data Analysis Video teaches you the basic tools for understanding, summarizing, and making future predictions with your collected data. Includes MS Excel templates.
Quality coordinators oversee and monitor the development and implementation of the quality improvement program, in collaboration with the Director and other staff. They may work with the Chief Executive Officer, Director, and others to develop performance improvement targets for quality of a product or service.
Quality control coordinators inspect products during various steps in the production process. They test items according to industry or company procedures, and analyze their size, as well as chemical, mechanical or electrical features.
Quality assurance coordinators implement systems to ensure that the product or services conform to regulatory requirements, contractual obligations, and company's policy. They check materials and parts used in the production process to ensure that they meet industry standards including ISO 9001, ISO 14001, API Q1/Spec.7, AS/NZS 4801 and OHSAS 18001 (or similar).

8D Manager Software with 8D, 9D, 5Y and 4M report generator. Your corrective action software for managing, measuring, and reporting issues.

Quality control coordinators create reports of quality control tests and analyze the data to determine if any changes in the production process are necessary. QC coordinator monitors activities to ensure timely data collection, meaningful analysis, trending, and improvements in outcomes.
The coordinator carries out compliance duties based on strategies created by executive management. They may also monitor the performance of personnel within a work environment. The Quality assurance coordinator assists the Quality director in establishing procedural checklists for Quality assurance visits, surveys or audits.
A statistical Quality coordinator performs statistical analysis, data analysis for reporting to managers and subcontractors on all issues. This includes data collection and presentation for quality, environment, quality control and risk management. QA coordinator assures that improvement activities are documented and reported within the organization to engage staff in continuous quality improvement.

Learn SPC in an hour. Train your employees. Improve your processes and products. Prevent defects and save your company money.
He / She works with the QA Manager to assist with quality control audits, ensuring that company is prepared for the audits and that processes and documentation are compliant with required standards and, implement follow up actions.
QA coordinator prepares reports and provides feedback to staff in an educational manner. He / She investigates, monitors, documents and report on quality of the product and service issues. Carries out credential processes to meet peer review requirements as part of Quality Improvement program and maintain updated provider enrollment information for various plans.
The coordinator also contributes to the Quality Management Program activities, Quality Management Committee and report to the Board as required. Recommend changes for quality improvement in the Company's Policies and Procedures and Protocols based on updated findings and information.
Quality coordinator maintains a professional standards and practices in all aspects of programs and services. Quality coordinator has to complete special projects and tasks as assigned.

Snap Sampling Plans! software combines all the key industry standard attribute sampling plans into one place.
With over 10,000 sampling possibilities, Snap Sampling Plans! guides you in selecting the correct AQL sampling plan.

The coordinator delivers on QA departmental tasks to meet the goals of the company. Participate in cross- functional problem solving projects on parts or processes within the company. These can be related to customer complaints, issues found during qualification testing, high return rates, and/or returned product analysis.
Quality coordinator sometimes uses Visio or Access databases create tables, queries, forms, reports, and connect them together.
Supplier Quality coordinator assists in maintaining a supplier audit system to qualify factories and build organizational structure to align quality engineers with global sourcing functions and processes. Assist in maintaining the company Supplier Quality Assurance Program. This includes new item documentation with vendors, assuring quality levels, corrective actions, returns reductions and creating a supplier rating system.
A Quality assurance coordinator aids in the maintenance of the inspection check sheets. Quality coordinator holds inventory, returns data, first article, safety and regulatory certifications, and other required documentation within the QA department.

SWOT Manager lets you manage and quickly create your brainstorm SWOTs. Compare the past and track the future.
Quality assurance coordinator aids in the integration of the QA department into other key areas of the organization, such as the new item introduction process, by identifying and implementing effective communication processes and feedback channels. He / She checks whether administration of customer complaints and monitoring of returns to helps determine where emphasis should be placed to prevent recurrence and identify emerging trends. Quality coordinator maintains customer satisfaction and focus. Insure timeliness, clarity and accuracy of all technical documentation and correspondence. They evaluate product and disadvantages of the process and therefore suggest solutions including but not limited to making any changes of processes, products or standards of QA where warranted
The quality assurance coordinator participates in annual staff evaluations. Also participates and act as resource person in staff development and training to meet QI goals. Quality coordinator assesses quality improvement training needs; plans and implements training for support staff. Develop a quality improvement training plan and implement the plan with DQM. Review and evaluate the training for improvement and feedback for Quality Management program. Quality coordinator makes sure that training is given to all QA personnel of the department so that they can well perform the assigned tasks effectively.

Quality Assurance Solutions
Robert Broughton
(805) 419-3344
USA
email