Quality Engineer Responsibilities and Interview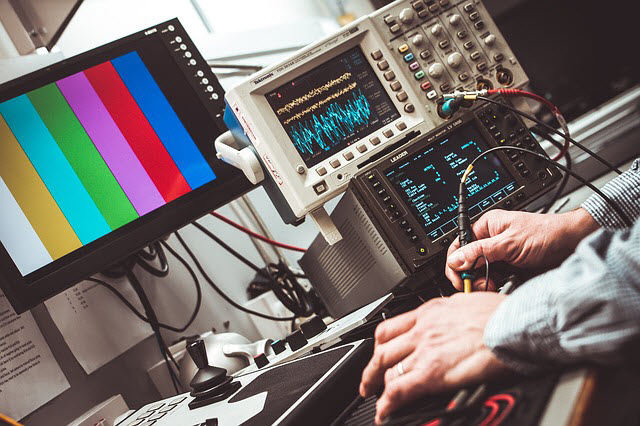 Quality Engineer Responsibilities
I am a quality control engineer manager in the electronics industry. As part of my quality engineer responsibilities, I supervise the production and manufacture of printed circuit boards and the assembling of parts commonly used in today's computers, music devices, and video game consoles. I have worked in this industry for four years, and the field of engineering for a total of eight. Boiled down to its essentials, my job consists of checking the work of others. My department and I continually test and retest our company's products to ensure that they are two things: of acceptable quality, and to specification. 


Snap Sampling Plans! software combines all the key industry standard attribute sampling plans into one place.
With over 10,000 sampling possibilities, Snap Sampling Plans! guides you in selecting the correct AQL sampling plan.

We accomplish this by taking a sample of a production batch. Usually this is one or two of the circuits or other devices produced. We then physically inspect the circuitry for obvious flaws in the manufacturing process. Flaws caught at this stage usually indicate a mistake in the machinery used to produce the products; a part may need to be replaced or repaired, for instance. After the physical check, we hook the circuit up to a testing device that will run signals through the circuitry and see if it responds as it should. This test will send data to computer output screens, which we then compare to values we know to be correct. Too much variance between these two data sets means that there is a mistake somewhere. Usually the source of the error can be determined from the kind of differences in the data, but not always. Sometimes we must investigate further.

On a scale of one to ten, my quality engineer responsibilities job satisfaction is roughly an eight or nine. After being appointed a manager, my pay is considerable and I get to try something new every day. Being a quality assurance engineer means that I analyze other people's designs instead of creating my own. This means that there is relatively little stress in what I do. I do not have to worry about my work being inadequate, because all I do is check others' work. At the same time, this is crucial for the success of the company; products have to be nearly perfect to satisfy our clients. Given the importance and the enjoyment of the work, I am incredibly content with what I do.
I got started in this line of work as an entry-level electrical engineer. For these quality engineer responsibilities, I helped analyze and design new circuit designs, primarily for small electronics applications. Most of our clients were cellular phone companies. I worked in that department for four years before being promoted and transferred to quality assurance. Last year I was promoted from a general tester to the manager of a small group of quality engineers.

Given the quality of the people I work with, I really look forward to work every day. It is very rewarding to be a part of the design process. Seeing a product go from being a concept in a boardroom to being tested for quality in our lab is fantastic. It is even better to see the product go on to popular use and success, knowing that you had a significant part in getting it off of the ground.
As fun as product releases are, there is also significant stress involved with quality engineer responsibilities. Deadlines are always being tested and you always have to worry about whether you will be able to get everything completed on time or not. Fortunately, these stressful times are rewarded by downtime after the design cycle is completed. I am able to work remotely from home on certain quality engineer responsibilities, and I receive free gym memberships as part of my benefits package.


Learn SPC in an hour. Train your employees. Improve your processes and products. Prevent defects and save your company money.
In addition, a salary range for a quality assurance manager with my experience is roughly $120,000, give or take. This is on top of benefits like health insurance and significant vacation time. After eight years with this company, I am eligible for five weeks of vacation per year, in addition to five personal days. Using this vacation time strategically lets me really maximize time with my family and friends. It also helps me manage stress. For instance, after a stressful design cycle I may decide to use a few days of vacation time then. Since there is little going on at work, I can easily get away and not worry about having to come back to a lot of backlog in paperwork or in tests.

In order to get hired into this field, you need an education and skills in engineering. I majored in electrical engineering for my undergraduate degree, and then obtained an MBA while working at the company. This enabled me to take on the manager position. I would urge anyone interested in the field to begin practicing their mathematics skills immediately in preparation for a very rigorous degree. If you wish to work in management, you will need to consider a graduate-level degree as well.
Quality Engineer Responsibilities

Quality Assurance Solutions
Robert Broughton
(805) 419-3344
USA
email