Quality Assurance Inspector
Job Description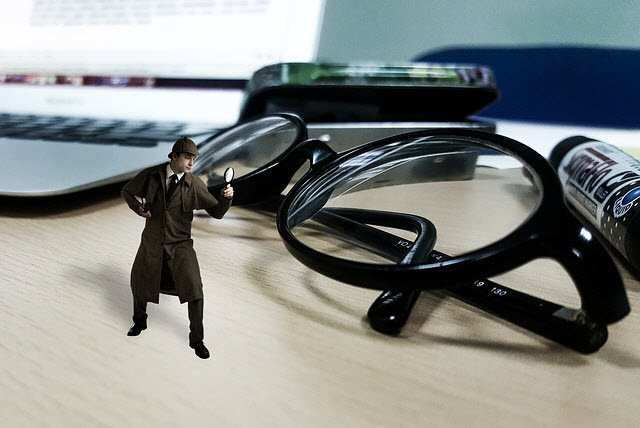 A quality assurance inspector typically works in a manufacturing environment. Responsibilities include inspecting, testing, sampling, and sorting products or goods being manufactured. This insures that shipped product fulfills all customer specifications and quality requirements. The manufactured products can include a large range of items such as food, machinery, equipment or pharmaceuticals. In this type of profession, a QA inspector must strictly follow quality standards and meet daily or weekly production goals.


This Data Analysis Video teaches you the basic tools for understanding, summarizing, and making future predictions with your collected data. Includes MS Excel templates.
QA inspectors work with manufacturing professionals during the production process. They often approve the quality of raw materials before manufacturing begins. QA inspector approves incoming materials by confirming them to engineering specifications; conducting visual and measurement tests; rejecting and returning unacceptable materials.

Besides having an understanding of the product or service, a QA inspector must be adept at the tools of the trade. Because many industry standards depend on weights and measurements, a variety of calibration tools may be necessary. 


A quality assurance inspector works in fields including electronics and automotive equipment such as motors and vehicles, using specialized tools and computer coordinate measuring machines (CMMs), micrometers, and calipers to test the quality of products. The equipment they test ranges from commercial kitchen equipment to heating and cooling systems to tanks, boilers, piping or ventilation systems. They work together with industrial production managers to detect and target problem areas, and their job responsibilities might shift from quality control to problem analysis.

Snap Sampling Plans! software combines all the key industry standard attribute sampling plans into one place.
With over 10,000 sampling possibilities, Snap Sampling Plans! guides you in selecting the correct AQL sampling plan.

A QA inspector reviews protocols, qualification, and validation procedures documented by the organization and follows those procedures. Reads and interprets materials, such as work orders, inspection manuals, meters, engineering diagrams and blueprints, to determine inspection and test procedures. An inspector completes necessary procedures to satisfy licensing requirements. Follows Quality Systems, ISO (International Organization of Standardization) and QSRs (Quality System Regulations) and other related codes, and indicates Engineers, Production Supervisors and other manufacturing personnel to resolve quality issues. 

If a manufactured product does not meet quality specifications, the quality assurance inspector investigates and reports production line failures to Quality
QA inspector helps in conceptualization & development of efficient measuring jigs, fixtures preferably with automation as feasible. QA inspector are able to handle the special measuring instruments like surface test, height gauges etc.

8D Manager Software with 8D, 9D, 5Y and 4M report generator. Your corrective action software for managing, measuring, and reporting issues.

Develop the samples as per requirement & ensure the proper inspection, tests & generate the reports. Analyze data and recommends changes to improve product quality. If required, a quality assurance inspector develops, designs, and implements plans, processes and procedures utilizing standard engineering principles to complete assignments. QA inspector uses judgment in making adaptations or modifications.

When production is completed, quality control inspectors are responsible for a final in-depth inspection, before signing off and approving the product. They insure that all products have been tested and fall within standards, measured to specifications and within tolerance. They also check readability of labels, barcodes, etc.
If a product does not meet specific standards, recommendations are made to improve the quality of a product. Initiate Non-Conformance reports (Material Rejection Notices) if required. QA inspector works with other company personnel to resolve inspection questions. Communicates with project engineers to ensure schematics are in compliance with the final product.
In addition to final inspection, they conduct inspections at first article, in-process, and in-coming More importantly, QA inspectors find the faults in both materials and the manufacturing process. Correcting those faults ensures a better finished product for prospective consumers.
Is some industries, a QA inspector connects with customers in order to gauge satisfaction, identify problems, and work on a systematic approach to solve those problems with employees and management. He/she assists in resolving complex and sensitive customer service issues, either personally, by telephone or in writing. They also maintain records and documents of customer service issues and resolutions.
Quality Assurance Inspector Jobs


Quality Assurance Solutions
Robert Broughton
(805) 419-3344
USA
email