Occupational Risk Management
Employee Interview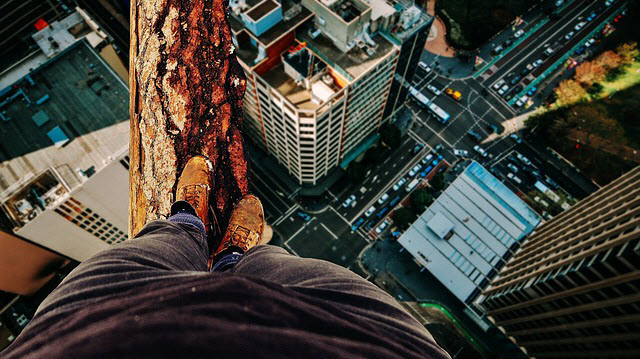 I am a bilingual Account Manager at a Occupational Risk Management agency. Our agency is a small company that focuses on small employers, helping them identify and eliminate physical, financial and legal risks to their business. I have been working in risk management for 8 years. This industry and this position are a great fit for me as I would describe myself as a detailed and service focused professional who loves to train and educate.


Get certified in Risk Management through our completely on-line training system. Study at your own pace.
Within the world of occupational risk management I am unusual because I am a woman in my early thirties. This industry, while evolving, is still heavily a male industry that most people do not usually enter early in their careers. Within the world of English and Spanish bilingual professionals I am unusual because I am not Hispanic. Neither of these anomalies has ever caused me difficulties in my job and I have never experienced any discrimination.

In my role as an Account Manager in occupational risk management, I work closely with several departments in our clients' companies, most commonly in safety, management, human resources and accounting. Often I work with our clients' companies that to prepare information, procedures or trainings for groups of employees, which is where my bilingual skills are most useful. Through areas such as safety trainings, managing workers compensation claims, and clarifying information about contracts, salaries, or benefits, my work is as a conduit between my clients and their employees. A common misconception about occupational risk management is that the industry is an extension of large insurance companies. That is not true, while risk managers often work with insurance companies, risk managers work for individual companies with the goal of controlling and eliminating risks to the companies' stability. I really enjoy this work as it provides me an opportunity to work closely with people making their daily work experience better and more profitable. On a scale of 1 to 10 I would rate my job satisfaction as an 8 or a 9.

This Data Analysis Video teaches you the basic tools for understanding, summarizing, and making future predictions with your collected data. Includes MS Excel templates.
While I always find my job professionally satisfying, there are some days that are very satisfying as a person as well, even heartwarming. My clients are business owners who genuinely want to make their companies better, safer places to work and more profitable for themselves and their employees. If they weren't focused on such goals they wouldn't be purchasing the services of an agency like the one that I work for. Sometime, simply by having me run a meeting, a training or information session in Spanish, employers are able to identify misconceptions that employees have or misinformation they have received as a result of details being changed though the passing of information from English to Spanish. Often I after a meeting or training an employee leaves with an understanding that his or her employer is actually taking many more measures to take care of employees' safety and job security than the employees could have imagined. It is very satisfying to leave such an event knowing that both the employer and the employee are more satisfied with their working relationship.
To use a common cliché, I fell into this line of work. Previously I had worked as an interpreter in hospitals and clinics for Spanish speaking patients. When the interpreting company that I worked for closed suddenly due to the owner's health problems and I found a job as an account assistant with a large occupational risk management agency and learned the industry. I quickly saw the need for people with risk management and bilingual skills and when I was offered a position with a small startup risk management company I jumped at the chance to be a bilingual Account Manager. I have been very happy with my decision ever since. This profession offers opportunities to work your way to promotions. With customer service skills, language skills and a dedication to hard work and learning a person can enter this field on a promising career path. For Account Manager positions salaries can range from $25,000 to $60,000 a year.

Get certified in Risk Management through our completely on-line training system. Study at your own pace.
Speak clearly, write clearly and take the time to make sure that information you pass on is correct is the most important lesson that I have learned in the work world. All emails should be written with the understanding that the recipient is a professional contact. All phone calls should be conducted with the respect due a client or professional contact. In my line of work, my reputation as professional and informed is the key to my ability to work with diverse groups of clients. While communications and information seem to move faster and faster each day, truly successful people have developed the skill of taking the time necessary to communicate efficiently and effectively.
At times as a part of managing employee's workers compensation and health insurance situations for clients I can get in the middle of unusual and personal health and family situations. Handling these delicate situations with the care due to sensitive information and the professionalism due to a client's employee is both challenging and satisfying. One type of situation that is challenging and frustrating is when a client or a client's employee is drawn into a large legal proceeding that seems meritless. This is a much larger strain on small employers and individual employees than the general public realizes. In my state the costs of a meritless law suit is one of the largest threats to small businesses and one of the threats most likely to put them out of business. That is the type of situation that makes a person want to throw up her hands and quit.
Occupational Risk Management

Quality Assurance Solutions
Robert Broughton
(805) 419-3344
USA
email