An Interview with a
Structural Engineer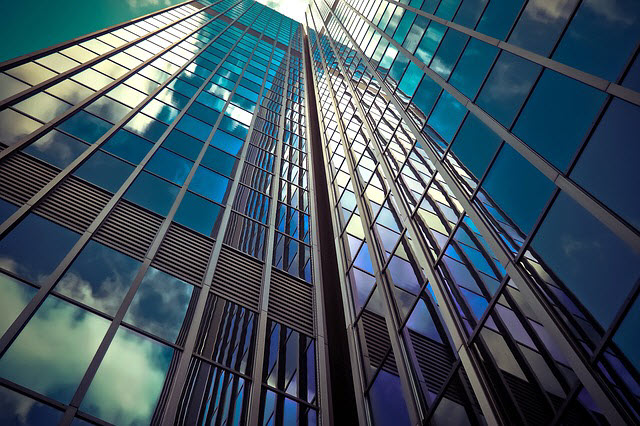 Structural Engineer Interview
Dean Perry is a structural engineer in a consulting firm that provides engineering and planning services nationwide. He joined the firm two years after starting his career.
His title is Senior Vice President but his role is senior "Practice Builder" – a title that may be unique to his Firm. Where Penny works, selected technical professionals essentially build their own businesses inside the company. Long before the word "entrepreneur" was coined, Dean Penny was one.


TrainingKeeper Software. Keep, organize and plan all your employees' training and activities. Software includes multi-user support with reports, certs, and calendars.

As a Practice Builder, he says, he's responsible for all aspects of his team's business: developing relationships with clients, identifying and winning new work, mentoring staff, overseeing projects for work quality and excellent client service, and making sure the firm is paid.
He listens to clients, identifies their issues, then helps develop solutions, which may involve parking structures or different creative approaches.
And that's where Penny notes a typical misunderstanding about engineering: "People think engineers are introverted technical nerds. Many of us are very intelligent. Still, the most successful engineering consultants have strong interpersonal skills."

Like most engineers, Penny says, "I went into engineering because I liked to build things." Early in his career, one project involved helping design improvements for a major airport. Then he went on site for construction observation.
"At that point, I had maybe four or five years of experience. We were pouring foundation concrete in August, on a day when the temperature was near 100 degrees. The concrete trucks were not emptied within specified time allowances, meaning the concrete no longer met the project specifications.
"I notified the superintendent that the concrete did not meet spec. After a long and heated discussion, he grabbed me and tried to throw me into the footing hole to put me in the concrete! This was a new experience for me!


8D Manager Software with 8D, 9D, 5Y and 4M report generator. Your corrective action software for managing, measuring, and reporting issues.

"After additional 'discussion,' he realized he had made a mistake. From that day forward, he became the most cooperative superintendent I had worked with.
"One lesson I learned: Don't ever overreact in the heat of the battle. Nothing is ever as bad as it may seem at first if you can focus on the right solution."
Mistakes happen, Penny notes. And when the mistake is your own, own it: "Try to minimize mistakes, but when you do make one, admit it, then find a solution."

Over the last 15 years as a structural engineer, Penny has focused on parking consulting, which includes design, construction, and maintenance of parking structures, and related traffic engineering. As a team leader, Penny enjoys seeing younger professionals succeed:
"When a younger structural engineer I've worked with wins their first new project – that is exciting! When a newly registered professional engineer that I helped to train finishes their first project – that is truly enjoyable to me."
Finding a job that fits you is important, Penny says, because we spend so much time at work.
"While I am more than adequately compensated, we work way too hard to do this for the money," he says. "You need to find something that you enjoy and can excel at, and turn that into a career."


Snap Sampling Plans! software combines all the key industry standard attribute sampling plans into one place.
With over 10,000 sampling possibilities, Snap Sampling Plans! guides you in selecting the correct AQL sampling plan.

Penny doesn't like to talk about pay, but civil engineers (which include structural engineer) typically earn between $48,000 and $115,000 annually, according to the US Bureau of Labor Statistics.
A structural engineer starting today usually needs an undergraduate BS in engineering and an MS in an engineering specialty, Penny says.
As for himself: "I found a great career path," Penny says. "Engineering fits my natural tendencies toward math and science. Consulting fits my affinity for talking and working with people.

"God has placed me in an environment that has allowed me to work with great people, and do things that are both challenging and fulfilling. I would rate my job satisfaction at least 9 on a scale of 1 to 10."
Consulting is generally considered a relatively stressful kind of engineering. "We have lots of things happening and I have to deal with multiple priorities that often conflict," Penny says. "I find this to be challenging where others might find it stressful."
With so many years' seniority, Penny has five weeks of annual leave and usually takes most of it. He says that it's plenty.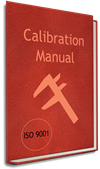 Includes an easy to edit Calibration Manual, recommended calibration system, reports and templates.
"I do spend a lot of time working as a structural engineer, mostly because I enjoy what I do." Still, he flexes his time for personal commitments. Although he averages 50-55 hours a week, he has maintained "what I consider to be a healthy balance." Over the years, he's coached all his children's sports teams and fit in many church and community activities.
In five years, Penny expects to be near retirement. He hopes to leave behind a team that is prepared to take the business to the next level.
"If I've done that, then I can look forward to enjoying my grandkids."


Quality Assurance Solutions
Robert Broughton
(805) 419-3344
USA
email