Why Is Teamwork Important?
The answer to the question "why is teamwork important" may surprise many people.
People traditionally use the word teamwork as a euphemism for "do what I tell you". Seth Godin the author of Tribes and Linchpin made this clear.
But teams should leverage the activities of the individuals on your team. When done with clear intent and directed at an established goal, teamwork helps you achieve success quicker and easier than doing it yourself.
On the flip side, without a clear intent and goals teams cause headaches, get off-course quickly and find it difficult to get realigned.

TrainingKeeper Software. Keep, organize and plan all your employees' training and activities. Software includes multi-user support with reports, certs, and calendars.

"Why is teamwork important?", because it works. Billionaire Robert Allen writes that in order for any individual to reach great success they must have a team in place. . .
It must be the right team.
When teamwork works well, you feel a deep level of connection to team members. The energy you receive from the experience builds an unstoppable momentum that makes you feel that anything is possible and achievable. --Christine Zust
How do you encourage good teamwork?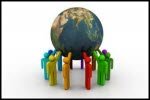 Avoid at all costs egotistical, selfish and negative people being part of your team.
Even when they have great talents these types of people can only bring you down. They root dysfunction into the core of your team by not working well with others and causing disruptions to the "flow" of any project.
Good teamwork helps identify problems early by communicating sticking points, and solves these issues by redoubling it's efforts toward success.
To develop this type of teamwork you must focus on bringing ONLY the right type of people into your organization or team. Without exception.


Your comprehensive package for learning and training the TRIZ problem solving methodology. Includes mobile app, books, PowerPoints and real world examples.

You should establish a probationary period in which new team members prove their worth as producers and quality teammates.
Most people's lives are a direct reflection of their peer groups.
--Anthony Robbins
When you ask yourself "why is teamwork important?" due to being probably frustrated or concerned with the level and quality of your current team
Why? What causes your frustration? Identify the source of your problems.
For most leaders in businesses the frustration they feel results from their values being misaligned with their teams actions. People don't follow directions. People don't focus on the "problems" as you see them.

The Great Leaders Start With Themselves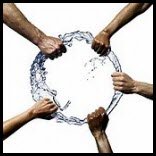 Through the use of objective tools and exercises you can become more aware of what you do well and define your values. Once you've identified these factors you can then focus on identifying and finding team members you compliment your skills and bring you closer to your goals.
A good team will always outperform an individual, without exception. This starts with you attracting the right people to you and your business.
You must determine why teamwork is important to you and your situation through a systematic process of becoming clear about your values, ideas and goals. Identify your skills and build a team that compliments them.


8D Manager Software with 8D, 9D, 5Y and 4M report generator. Your corrective action software for managing, measuring, and reporting issues.

Why is teamwork Important? Teamwork Makes Things Happen
Pay mind to the way you encourage and focus on the needs of your team, because people learn what they see. As you build your team around core members the process of running meetings and collaboration becomes more important because people copy this structure, for good and bad.
If you want to achieve your goals you must foster healthy teamwork and communication throughout all levels of your team.
Why is teamwork important? Align your team with shared values, clarify your strengths and weaknesses (individually and collectively), and compliment yourself with experts who build on your strength supports teamwork in business.

Why Is Teamwork Important

Quality Assurance Solutions
Robert Broughton
(805) 419-3344
USA
email