Business Team Coaching For Maximum Sanity and Profit
How important is business team coaching for your business?
Effective coaching is extremely important whether you're a small 3 person book dealer, or a team within a Fortune 500 company.
Business coaching draws out people's best qualities while minimizing and improving upon the areas where they struggle. Most effective coaching involves what is called a "whole life" strategy, that encompasses all aspects of the client's life.

StreamLiner is Project Management software that drives your team's Lean and Continuous Improvement activities.

Why more than just business?
Because people's patterns of habits and choices bleed into every aspect of their life.
A good business coach quickly helps you identify areas in your life, in your business, or on your team where little improvements will make a big difference in your results.
Coaches addresses three main areas:
1. Communication
2. Commitment
3. Production

The truth is clear: we all succeed or fail according to the level of our performance. This goes for your team, you, and me. The coach keeps you accountable for improving your performance.
Coaching reveals qualities (both good and bad) of yourself that are not apparent to you now. The business team coaching process reveals your team's true purpose and goals, and shows you the straightest path to achieving them.
Is It Selfish?
Some people might assume that because a leader has a coach she is incompetent or is lacking skill. This type of thinking might be harmful to your career. Michael Jordan always had a coach. So did Wayne Gretsky. CEO's, singers, actors, all have coaches. So why wouldn't you?
A coach acts as the navigator on a ship. You're the captain. Do you want to make all the decisions on your journey? Plot a course, read the map and navigate unknown waters?
A coach can guide you and your team through these unknown waters, and show you the path easier than doing it yourself. You still remain in control, but you have a better chance at a favorable outcome when you get business coaching.

Your ISO 9001:2015 Kit includes Templates, QA Manual, Implementation Guide and a Gap Assessment Internal Audit Tool for ISO 9001:2015
Important Tips When You're Looking For a Business Team Coaching
If you're looking for effective team coaching, find a coach who insists on you being clear about your needs, goals, and dreams.
Vague goals have a bad habit of becoming nonexistant realities. Your coach needs to listen to your exact needs, formulates a plan of action, then helps you integrate the plan into your team.
Production based coaching. Your business coach integrates  your specific goals into various areas of your business. The steps should be simple and should make you take action in areas you have resisted in the past.
---
---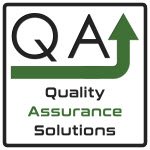 Quality Assurance Solutions
Robert Broughton
(805) 419-3344
USA
email