What is
Continuous
Improvement?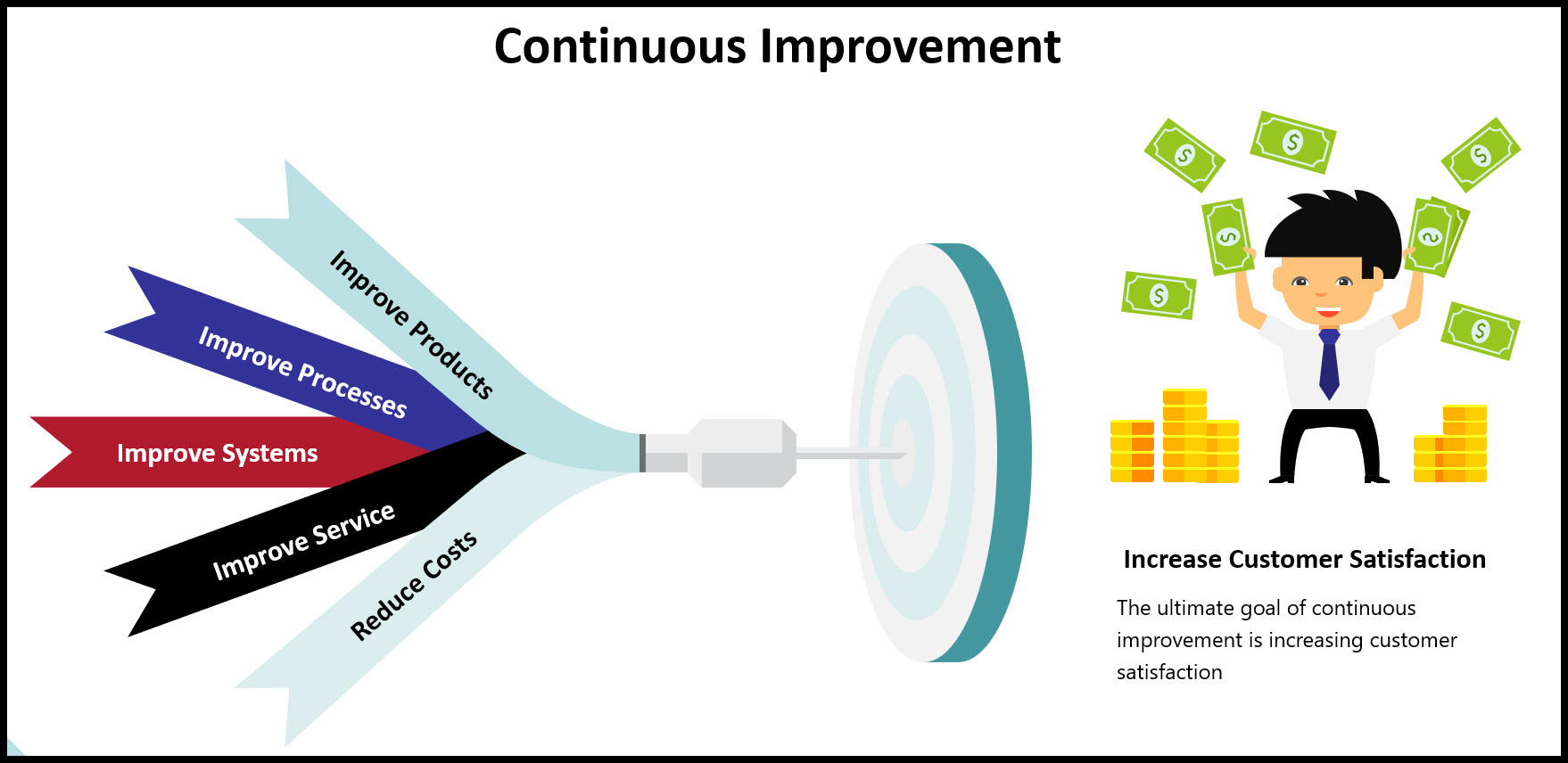 What is continuous improvement? Continuous improvement is the process of upgrading or advancing your organization's products, processes, systems, and services. 
To me, continuous improvement is natural. Continuous improvement should be a major discipline of your company's culture. When developing your Quality Assurance policy include continuous improvement.
An organization that focuses on continuous improvement, finds problems or potential problems and implements change that eliminates those problems. The change must be positive and not create other problems.
The ultimate goal of continuous improvement is increased customer satisfaction. This can come from improving product traits or making your organization easier to do business with.

PDCA Complete is an organizational task management system with built-in continuous improvement tools. Includes projects, meetings, audits and more.
Built by Quality Assurance Solutions.

Another continuous improvement goal is driving down costs. This can be product cost, process costs, quality costs, raw material cost and administration cost.
All employees are responsible for continuous improvement. Therefore continuous improvement tools need to be taught to all levels of the organization.
There have been many management disciplines that drive continuous improvement. These include Total Quality Management, Total Quality Control, ISO 9000 certification, Kaizen, Lean Manufacturing, and Six Sigma.
It seems every 5 years there is another quality management discipline that pushes continuous improvement. These disciplines are not mutually exclusive and they all blend in with each other. They all have their tools and the tools are all helpful.
In order to improve, measure the improvement. If you cannot measure the improvement then you waste your efforts. See examples of some metrics here. 

Quality Assurance Solutions
Robert Broughton
(805) 419-3344
USA
email