How Can Improving Workplace Communication Change Your Team?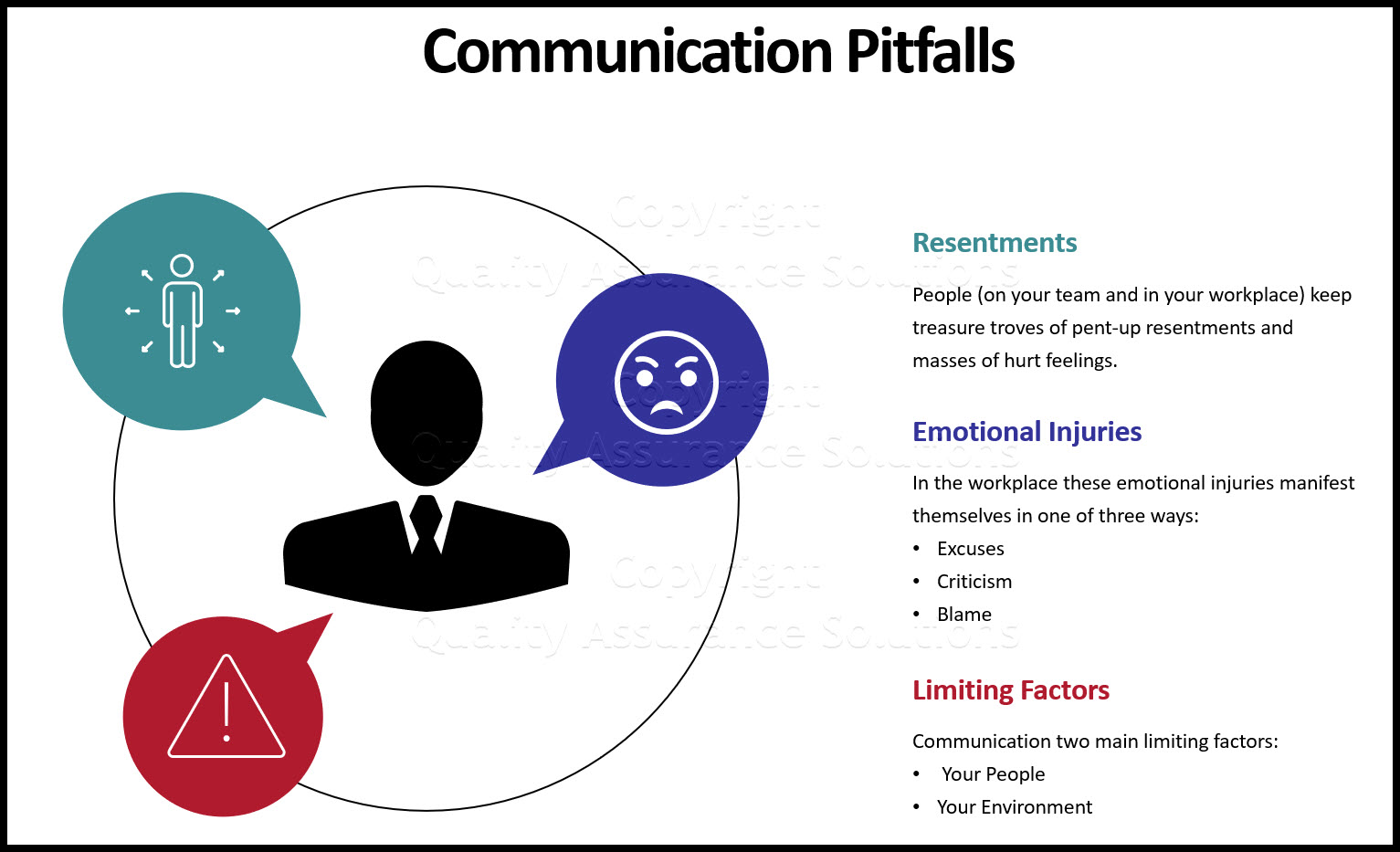 Are you stuck? Increase your team's effectiveness with better workplace communication.
Walk up to a stranger and say you're sorry. Most likely they'll suggest to you the reason for your apology.

People (on your team and in your workplace) keep treasure troves of pent up resentments and masses of hurt feelings.
In the workplace these emotional injuries manifest themselves in one of three ways:
All off these actions detriment the overall health and effective functioning of your business because they represent individual barriers to reaching your team's innate potential.
We often overlook workplace communication or ignore the communication produced due to our environment.

As a big factor, communication determines where you organization heads. Communication two main limiting factors:
Your People
Your Environment

Learn SPC in an hour. Train your employees. Improve your processes and products. Prevent defects and save your company money.
Why People Resist Change. . . Even When It Means Everything?
It's not that people don't want a better work environment, but there is a chasm between what they want and what they do.
Which begs the question, "Is change even possible?"
Although possible, but implementing change is easier with "the right" people than the wrong ones.
Organizational Change Starts with Improving Workplace Communication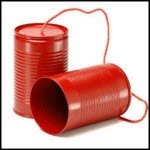 Obviously we place a huge emphasis on leadership, what it takes to be a great leader, what leaders "do" and how you can too.
Improving workplace communication, on the other hand, takes true leadership and vision to implement necessary to influence and follow through with your team.
We often describe organizational change as applying new programs to an old outdated operating system. Consider changing the way people communicate to like implementing an "open source" operating system, the right people in the right places, the right environment, and the tools and knowledge to keep optimizing.
Like the profound quote from Viktor Frankl:
"Don't aim at success-the more you aim at it and make it a target, the more you are going to miss it. For success, like happiness, cannot be pursued, it must ensue. . . as the unintended side-effect of one's personal dedication to a pursuit of a course greater than oneself."

TrainingKeeper Software. Keep, organize and plan all your employees' training and activities. Software includes multi-user support with reports, certs, and calendars.

Effective Communication is Not the Goal. . .
. . . instead we use this tool to shape our actions and our environment.
Finding the right path means finding the right words
Workplace communication builds the framework by which we can structure and define our experience in business and life.
When you know and use the right words you open doors, with the wrong words you close them. Ideally, in business we need to make ourselves more profitable, more efficient, and more persuasive.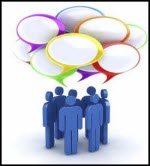 Focusing on developing healthy workplace communication as a strategy to build value both for your team and your customers. You do this by teaching your team the basics of effective and disciplined communication.
They, in turn, naturally teach your clients and customers how to become better clients and customers. By unifying and synchronizing the way you communicate in the workplace carries over into everything you do.
Relationships become more profitable, by you designing ways to get more out of your team while your building trust and reinforcing positive actions.
Improving communication becomes the most effective way to build a highly productive workplace.
Chet Holmes says, "A company that thinks like a small company stays small." Words are thoughts, you must teach people your team's "language" of communication in the workplace.
Conduct workshops focused on effective communication and your team will thrive. This process will not only improve your skills, it also encourages your team to bond and help ingrains your businesses vision.

Quality Assurance Solutions
Robert Broughton
(805) 419-3344
USA
email