Attending
Round Table Conferences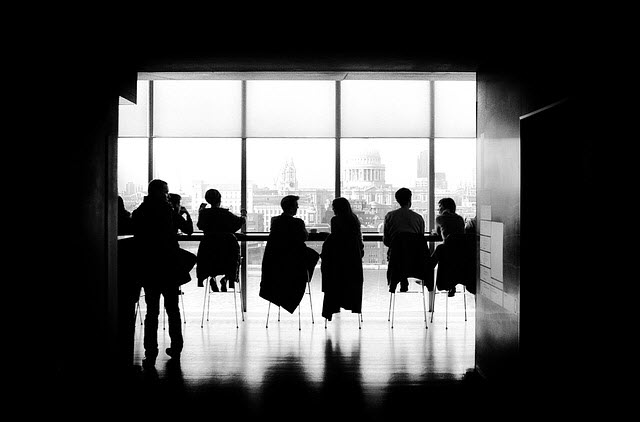 Thanks to social websites and online networking organizations, virtual meetings are increasing and whilst online networking can be advantageous, should they really be replacing face-to-face get-togethers like round table conferences?
There's still a lot of mileage to be gained when we get out of the office to make connections with other business people. Conferences and seminars are a good way to do that and, I have to say, that chatting with fellow business people over lunch, at a conference was very enjoyable.
So, do you go to conferences to meet others?

TrainingKeeper Software. Keep, organize and plan all your employees' training and activities. Software includes multi-user support with reports, certs, and calendars.

Should You Participate in Round Table Conferences?
As a small-business owner or employee, particularly those that are based in the virtual world, how important do you think it is to attend in-person conferences or meetings?
Personally, I think industry conferences can still play a big role in the successful development of a small business or brand. While digital networking certainly plays a large role in building your company, sometimes in-person face time still can't be trumped. There's something to be said for meeting people, as often faces and personalities can be more memorable than websites or Facebook pages.
Round table conferences or meetings also often draw big names from the blogging and social media world. Hearing what they have to say about their area of expertise can really be beneficial, particularly if you are looking to expand into a new aspect of writing, branding, blogging, or marketing. Most speakers will also host question and answer sessions, where you can ask specific questions about your business or website. Check out who the keynote speaker will be before you go, also.

Get certified in Risk Management through our completely on-line training system. Study at your own pace.
Meeting Perks
Industry conferences pop up all over the United States and throughout the world. You are likely going to be able to find one close to you, no matter your location. Here are some perks of attending one of these conferences:
Meeting people in your industry – people from all different types of businesses attend conferences. You are likely to run into people who are in the same type of industry as you, or a kind of business that is complimentary to yours. Making connections with others is always a good idea – you never know when you could use their expertise or contacts.
Getting advice from experts – as I mentioned earlier, many big names in blogging and social media attend these conferences. Some will give talks, some will host question and answer sessions, and some may even make themselves available for questions privately at some point during the conference. Sometimes a good old fashioned conversation is all it takes to get your creative juices flowing; you never know what kinds of ideas you might be inspired by.
Get your name out there – attending conferences and meeting people is a great way to get your name on the mind of others. Be sure to focus on making worthwhile business connections so your efforts are worthwhile.  Letting people know that you are out there in the web world is important when it comes to getting people to hear what you are talking (or writing) about. If people like you and what you have to say, they are more likely to pass your name along to friends, family, and colleagues.
As with many things in business, appearance is still a factor. If you do decide to attend an industry conference, make sure that you are professional. This includes being prepared with business cards, dressing professionally, and of course, being on your best behavior.

Your ISO 9001:2015 Kit includes Templates, QA Manual, Implementation Guide and a Gap Assessment Internal Audit Tool for ISO 9001:2015
While round table conferences are likely to be more casual than your typical business meeting, it's still important to make a good first impression. Make sure you leave your ripped jeans at home, and opt for a trendy business-casual look. Having business cards that stand out, or a digital card is also a good idea.
Conferences can be a great way to learn more about all kinds of topics. I found a great list of just a few that sound really interesting (and I may attend the one that is near me!). A quick Google search turned up tons of results for others, as well.

Article written by Megan Totka, Chief Editor for ChamberofCommerce.com. Article edited and posted by Quality Assurance Solutions
---
---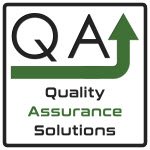 Quality Assurance Solutions
Robert Broughton
(805) 419-3344
USA
email