Joint Venture Advantages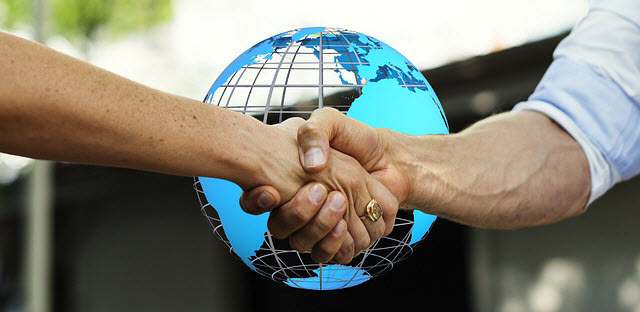 Discover joint venture advantages and grow your business. 
It's easier to sell to a prospect who considers you favorably – a warm prospect – rather than a cold prospect who knows nothing about your company.
You get warm prospects when your customers recommend you to other people – but this is not always a reliable, constant source of prospective sales.
You can create a more structured and controlled way of getting those new, warm leads by connecting with other companies and arranging a joint venture. Businesses with an online presence often use affiliates to create the same result.
The idea behind joint venture advantages is to find a non-competing company who sells to the same market place you target. So, for example, a landscaping business could connect with a builder or a garden supplies center or an real estate agent. The company you are working with recommends your services or products in a letter sent to their customers. You write the letter and cover the mailing cost – if you ask the other company to do that they may think the reward doesn't justify the work or costs involved.
You pay a per-arranged commission for any new business you get from this arrangement.

TrainingKeeper Software. Keep, organize and plan all your employees' training and activities. Software includes multi-user support with reports, certs, and calendars.

Organizing Joint Ventures
How do you find companies:
a) you are happy to associate with
b) who feel confident about your ability to deliver what you promise
Selecting Companies to Approach...
The first, most obvious criteria I've already mentioned, is finding companies whose customers are your targeted audience.
Second, check the company supplies a complementary, rather than competing product/service (you can have arrangements with your direct competitors too, but I suggest you start with non-competing companies first).
Third, make sure the company you choose to approach has a professional reputation to match yours. If the company does not have a top-rate reputation then their recommendation does not do you any favors and could actually damage you.
Fourth, make sure your joint venture advantages for both sides; maybe even offer to recommend their services or products to your customers in return. Obviously make sure you are happy with the quality of what they supply before agreeing to do this.
Be prepared to do the work in progressing this – your prospective Joint Venture Partner may not see the real benefit to them when you first make the suggestion, especially if they've never taken part in this sort of arrangement before.

StreamLiner is Project Management software that drives your team's Lean and Continuous Improvement activities.

Creating Joint Venture Advantages

Not all of your Joint Partner's customers are interested in what you offer, and you do not want to upset your partner or his customers by constantly sending offer letters. Ideally, you want the customers who are interested, either now or in the future, to show they want to know more so you only keep in touch with them.
The easiest way to do that – as I'm sure you already know – is to offer free information. You can send a tips guide/booklet, an audio or video or invite them to your website to download useful information (make sure you capture their name and email address). Once the customer accepts your offer of free information they have effectively demonstrated their interest, and you can continue to keep in touch so that eventually – hopefully sooner rather than later – they become your customer. And, at that point any commission arrangement you have agreed can kick in.

---
---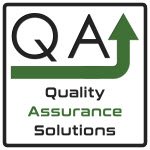 Quality Assurance Solutions
Robert Broughton
(805) 419-3344
USA
email