Cure Fear of Public Speaking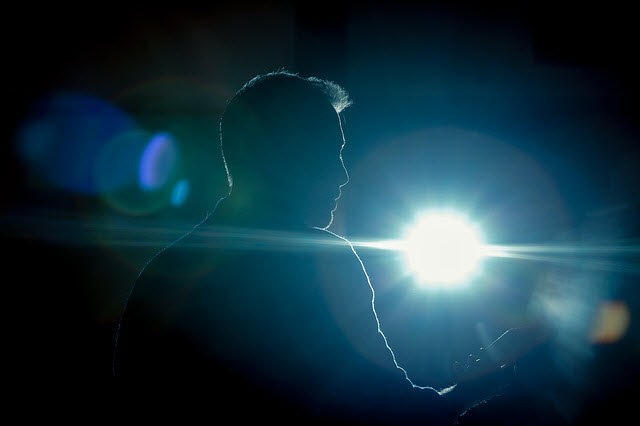 Cure fear of public speaking with these tips...
Speaking in public is one of the biggest fears many business people have. And yet it can be a very successful way of reaching out to new prospects.
The real shame is that the fear we have is often self-inflicted. It even happens to extremely confident business people.
Our physiology affects how we feel and how we perform – you'll see what I mean in the example I relate in a moment or two. Our physiology, when properly addressed, can cure fear of public speaking.
For me, it was not difficult – I am a trained Dale Carnegie coach and I did a lot of public speaking as well as training presentations.

TrainingKeeper Software. Keep, organize and plan all your employees' training and activities. Software includes multi-user support with reports, certs, and calendars.

Speaking with Confidence
One time to help others, I presented in a meeting. The topic was how to be confident with public speaking and advice for creating professional PowerPoint presentations.

My guest speaker was set to give a good, polished speaking performance, with a well-prepared  PowerPoint presentation. But, I geared up to give an awful presentation, with the absolute worst PowerPoint slide show you can imagine. The intention was to show we can learn from bad, as well as good, presentations.

I started the meeting and introduced my guest speaker. After he had finished, I changed my jacket (so people realized something different was happening) and took the floor.

I wanted my audience to see what they should avoid doing; how things they do could make them feel very nervous, embarrass their audience and give a less than professional image.

To help them cure fear of public speaking I broke all the rules...
1. The slide presentation was garish, noisy, the bullets far too animated, the text too small to read.
2. I read the bullets out – every single word – whilst staring at the display screen, with my back to the audience!
3. I shuffled – and dropped – my notes; a huge pile of papers… can you imagine an audience seeing a presenter coming onstage with a wad of papers 1″ thick? How long would it take to get through that lot?
4. I deliberately spoke quietly and fumbled over my words – making it difficult to hear me.
5. I let my shoulders slump – as if I was really nervous and unhappy about being up there.
And guess what?

All this bad-presentation preparation; all this psyching myself up (or should that be down?) did the job.

I felt terrible, sick to my stomach. I was physically shaking. My voice was quavering – and I admit, I was shocked by just how much I had undermined my natural confidence. I did not cure fear of public speaking.

I promise you I don't normally have any problems with public speaking!

In fact, a good friend left the room just before I started this presentation and when he came back in he was so alarmed about the way I looked and sounded, he thought I was having a diabetic hypoglycaemic attack (low blood sugars) until my guest speaker told him it was a deliberate performance.

Unfortunately, many people do this to themselves – they imagine the worst possible outcome of their public speaking, start to get sweaty hands, feel sick to the stomach and even start to shake – as I did. Let's cure fear of public speaking.


Get Green Belt Certified with this extensive on-line course. Learn the Six Sigma tools and steps. Earn 25 PMI PDU. Start implementing Six Sigma today
Cure Fear of Public Speaking, PowerPoint Tips.

1. Don't be tempted to use the all-singing, all-dancing animated effects you've got in PowerPoint (or any other slide presentation application). Having your bullets or graphics whizzing in with various sound effects is extremely distracting and unprofessional. I always advise my clients to only use the 'Appear' effect for each bullet point included.

2. Let your bullet points appear one at a time. This prevents your audience reading ahead, which could distract them, so they don't hear what you are saying.

3. Set the bullet point to 'dim' when you move onto the next one. This keeps your audience focused on what you are talking about as it draws their eye onto the next bullet.

4. Don't read aloud as your bullets appear. It's an insult to your audience – after all there's a pretty good chance they know how to read. As a rule of thumb allow at least 1.5 times longer than you would take to read the bullet, remember it is new to your audience.

5. Keep your bullet text short; think of them as sub-heads or keywords to what you are planning to talk about (you can use your headline writing skills for these).

Don't use long, explanatory paragraphs – that's what will tempt you to 'read it out' because being silent whilst waiting for your audience to scan large amounts of text can feel extremely uncomfortable.

6. And my pet hate – please create a PowerPoint SHOW file. If you create a show file you can double-click the file and go straight into the first presentation slide – none of that ugly 'start up PowerPoint; open the presentation file and click the slide show button'.

It is smoother, more professional and your audience doesn't get a quick preview of what your slides contain before you get started. It's easy to create a show file; simply click File, select Save As and choose PowerPoint Show (*.pps)in the Save as type.. box.


8D Manager Software with 8D, 9D, 5Y and 4M report generator. Your corrective action software for managing, measuring, and reporting issues.

Your Script
To Cure fear of public speaking write your script like your letters; as if you are having a conversation with your audience. Preparing your material like this makes it feel natural and helps you remember the points you want to cover.
Be confident and knowledgeable about your material and presentation content
Learn the opening sentence to your presentation so you can deliver it faultlessly and give yourself time to relax
Make sure your opening remark connects based of your audience

Do not read the remainder of your presentation verbatim from a typed up speech – use keywords, prompt cards or the bullets in your presentation to act as a cue to what you want to cover.
---
---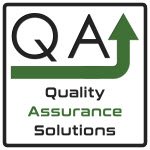 Quality Assurance Solutions
Robert Broughton
(805) 419-3344
USA
email