The Control Tollgate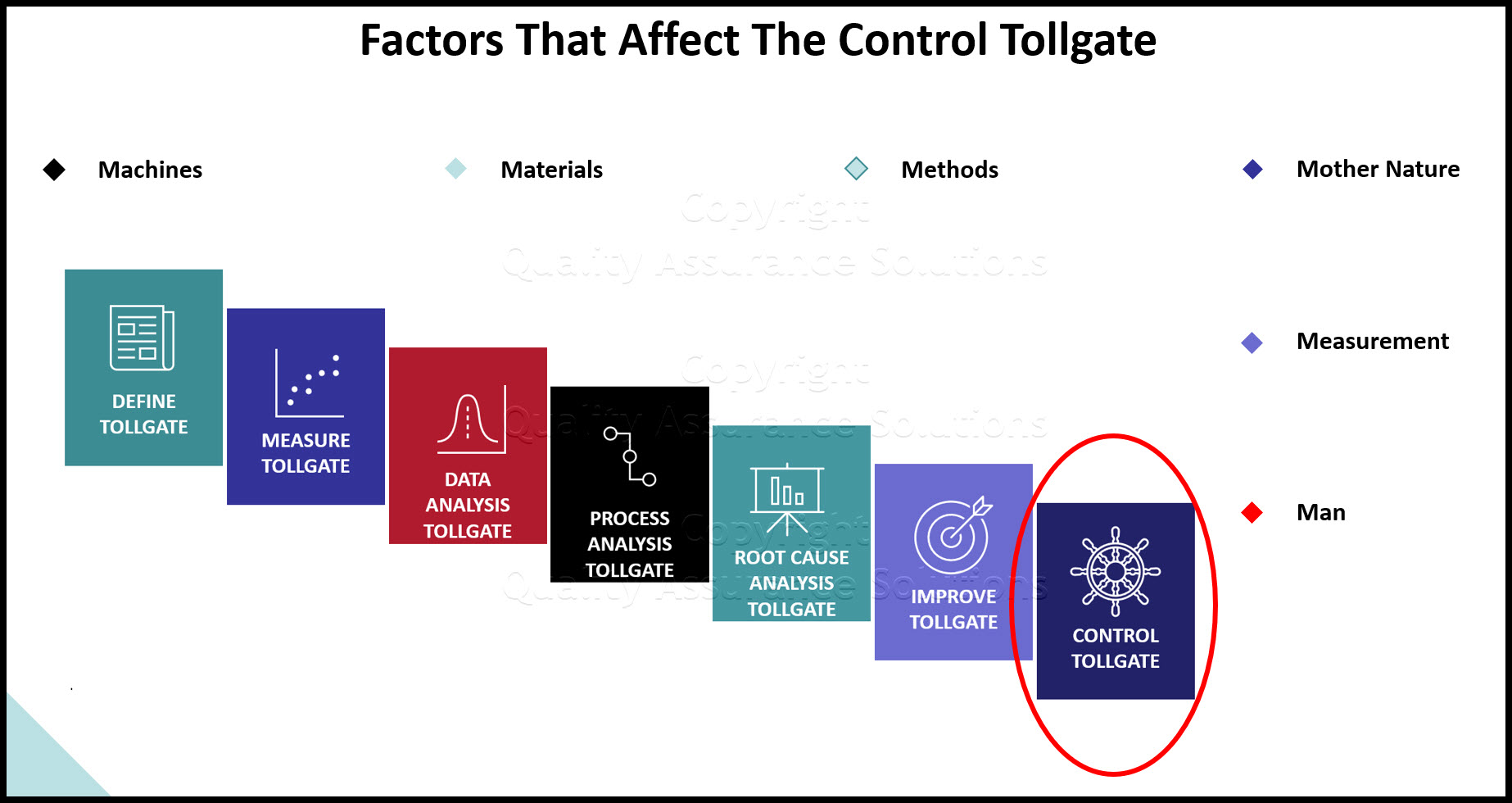 The control tollgate includes a set of tools and techniques applied to a newly improved process. This ensures the improved sigma performance holds up over time.
Two major tollgates to the last phase of DMAIC are:..

1. Determine The Technical Method of Control.

Once improvement has occurred, it is important to make sure the solutions stick over time. You base the method of technical control on the the new process throughput and the process history standardization.

2. Create The Response Plan.
The response plan documents the new process map.  Include these items in the plan...
The most important measures for the new process
The specifications and targets as verified by the customers of the process 
The new data collection forms
The control methods chosen by the team such as control charts
The most notable process improvements.
5Ms and 1P: Six Major Factors That Affect The Control Tollgates...
1. Machines in the process.

2. Materials used in the process.
3. Methods in the process.
4. Mother Nature or the environment.
5. The Measurement itself.
6. The People.

Quality Assurance Solutions
Robert Broughton
(805) 419-3344
USA
email