What is the Definition of TQM?
The definition of TQM is a term created by the U.S. Navel Air Systems Command which describes their Japanese management approach to quality improvement.  

TQM stands for "Total Quality Management". An organization uses TQM as a long term approach to achieving customer satisfaction. Total Quality Management requires all employees of the organization for improving the products, processes and services. All employees, no matter what role, are responsible for quality and quality assurance. When done correctly, the entire business culture is TQM.
By applying TQM principles and putting the ISO 9001 systems in place, ISO 9001 certification is easily achieved.
The definition of TQM is based on the fact that seven main components must be grounded in the foundation of your organization. In order to provide quality services and products to your customers, focus your efforts on these components.
Organization
Total Employee Involvement
Customer Focused
Integrated Systems
Strategic Planning
Process Improvement
Communication



Kick start your company's TQM initiative with this detailed PowerPoint presentation.
Organization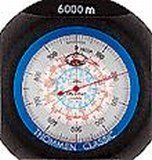 Employees demonstrate mutual trust, fairness, reliability, and support to each other. Employees work with openness and freedom from fear. All employees focus efforts on improvement.
Management creates an environment where there is no fear. Management wants to hear about problems and resolve the problems. When there are problems, no one shoots the messenger.
Management does not punish employees for making mistakes. They recognize that people make mistakes and teach employees to learn from thier mistakes. Management learns from the mistake too! Top management improves systems to eliminate future mistakes.
---
Total Employee Involvement
Employees work together to achieve the organization goals. This is critical to the definition of TQM. This commitment can only happen if fear has been removed from the workplace.
Management empowers their employees to make decisions.
Management provides high performance work systems to drive continuous improvement. These systems include centralizing data collection and making sound choices on that data.


Kick start your company's TQM initiative with this detailed PowerPoint presentation.
Customer Focus
Quality is defined by the customer. The customer always drives your continuous improvement efforts. To satisfy customer needs, quality is built into the design and development process. If the product does not meet the customer needs, the customer will not purchase it.

---
Integrated Systems
Systems are linked to each other. The product is not produced without supporting systems. These systems include administrative and manufacturing. Take a look at the process interaction chart for clarification on this.
The integrated systems assures sound communication between all employees. The definition of TQM depends on integrated systems. The ISO 9001 standard requires systems to be integrated and requires a interaction chart.

---
Strategic Planning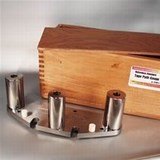 This is a systematic approach to meeting your organizations' visions, missions, and goals. These do not happen organically. Your organization must create and follow a plan to achieve these. The plan must be followed by all employees. In a ISO 9001 company much of the planning occurs during the quality management review.
Strategic planning focuses on customer needs. Senior management drives the quality goals, strategies and plans. All management drives the actions and not just quality assurance professionals.

---
Process Improvement
All employees are responsible for continuous improvement. Management drives the process improvement. The end result is customer satisfaction.
Continuous improvement is fundamental to the definition of TQM and must be part of your Quality Policy.


Kick start your company's TQM initiative with this detailed PowerPoint presentation.
Communications
Effective communication motivates employees, maintains morale, and ensures competent controlled change. All of the above elements must be communicated to all employees through effective training.

---
Definition of TQM Difficulties
Total Quality Management can be difficult to achieve. Before implementing a TQM program a company must understand that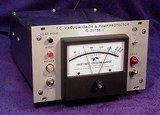 his is not a phase. It is permanent
If you fail, it can have long lasting damage to the employees morale
It may take up to 5 years to fully become a TQM company.
It requires full cooperation and commitment from all managers. This includes from the owner to all line managers
It is a culture change. The old ways of management disappear
What are the barriers to implementing TQM?
Lack of management commitment
Company culture cannot change
Plans are not well thought out.
Poor measurement techniques
Lack of teamwork.
Focus on short term profits
High employee turnover
Lack of training. No one to lead the company through the process
Management does not reward success
Employees are fearful of losing their jobs.

---
More great Info

TQM history starts in the 1930s
You can review more information on the TQM Model here.
Here is more information on the TQM elements
Joseph Moses Juran is an important founder of TQM
Walter Shewhart creates PDSA and control charts for TQM
Learn about Business Management Discipline.

---
---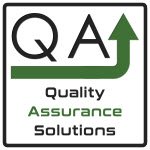 Quality Assurance Solutions
Robert Broughton
(805) 419-3344
USA
email