Shared with Me
Google Drive
and
StreamLiner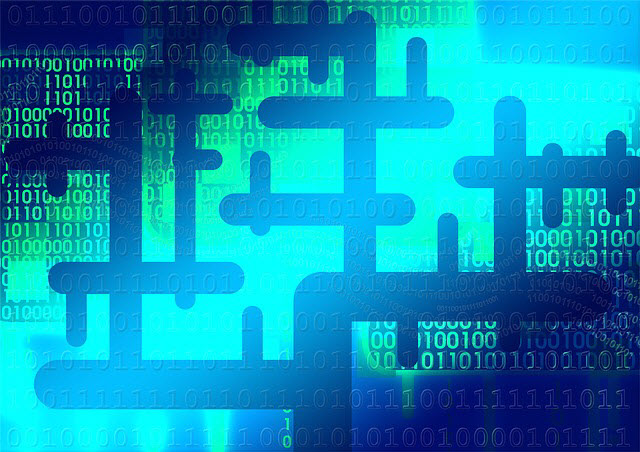 Collaborating with colleagues is always an important factor in successful working nowadays. Robert and I have been sharing an Access database for a while now and we realized that using Google Drive lets us update our software in real time a practical reality. Best of all it is free!

You can install Google Drive
All users who want to share with me Google Drive files will need Google Drive.
In this article we feature StreamLiner software, but also works with most files that you want to share. Unlike most other software, Quality Assurance Solutions software works well with Google Drive.


StreamLiner is Project Management software that drives your team's Lean and Continuous Improvement activities.

StreamLiner
If you have been following the recent announcements from us, you know we now offer the continuous improvement project management software 'StreamLiner'. This piece of software helps you identify and manage your continuous improvement projects without keeping lots and lots of pieces of paper floating around your business.
We built the software in Microsoft Access and we test this on Google Drive, as a no cost method to improve collaboration and development. The headline: It works, and in this article I want to share with you how we did this.
Google Drive

After you install Google Drive, open file manager and you will see Google Drive listed as a folder.


Next place StreamLiner.mdb or StreamLiner.accdr to the Google Drive folder. I recommend deleting all other copies of this file to make sure you don't accidentally enter data into the wrong file.

Secondly, you will need to share the StreamLiner file with your colleagues. You do this by right clicking on the StreamLiner file and then selecting 'Google Drive' and then 'Share...'.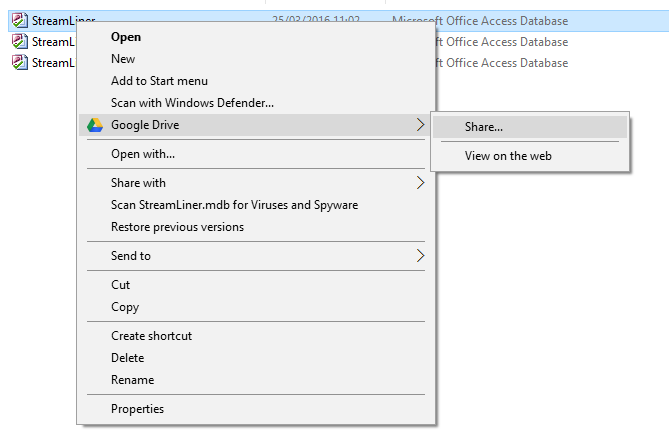 Please note that you will need a license for each user of StreamLiner, which you can purchase at a discounted rate once you purchase the first license. For your other database and other types of files you do not need a license.

StreamLiner is Project Management software that drives your team's Lean and Continuous Improvement activities.

Thirdly, you need to add in the Google account usernames of the people you want to collaborate with, and then set their sharing to 'Can edit'.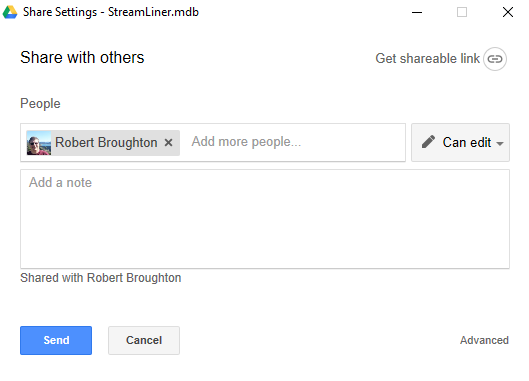 After completing the adding of your colleagues details you can click on the 'Send' button. This will notify them that the file is shared and they will then be able to see the StreamLiner file in the Google Drive that is on the internet.

It is important to note here that if you share the entire folder with your colleagues you will probably find a file locking issue with sharing an Access database. If you want to ensure that you avoid error messages and potential file corruptions then please share only the 'mdb' file.
Other Users of StreamLiner

Users who receive the Gmail message regarding the shared file of StreamLiner will need to go to their Google Drive on the internet.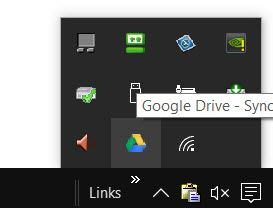 Once there, you will see a shared with me folder. Select the folder. Select StreamLiner file, left click choose "Add to my Drive".  This puts the file in your My Drive Folder on Explorer.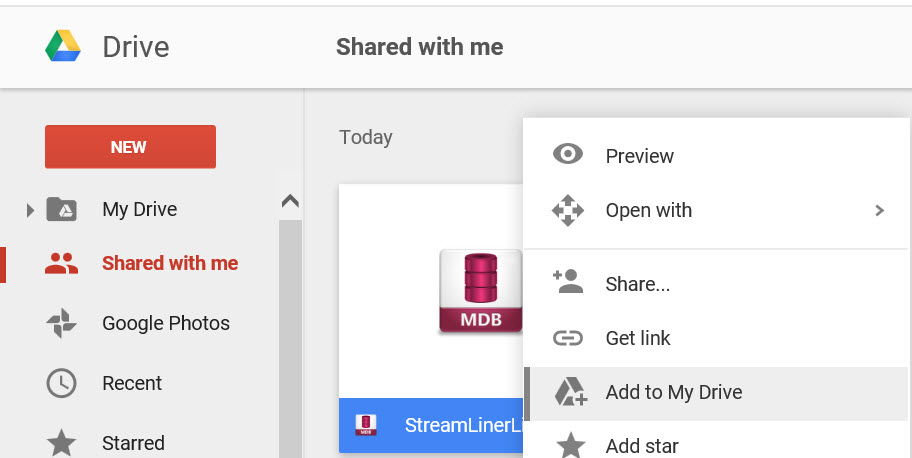 All users can now share, add and modify the same StreamLiner data. Just double click the StreamLiner file from within Explorer to open.


Backing Up and Restoring

I would like to draw your attention to the version function of Google Drive, should you ever find that your file has corrupted. When you view the file on the web version of Google Drive you will be able to find a menu button (three stacked dots) which will give you access to the 'Manage versions' option.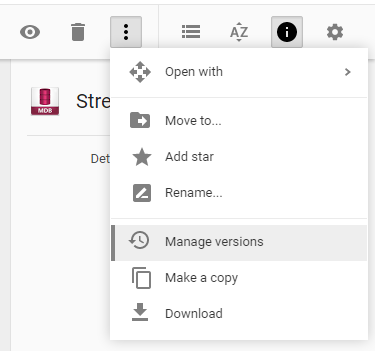 By following this option you can find an earlier version, download it to your computer and then replace the file that no longer works. Google stores the older versions of your file for 30 days (as at the time of writing) and provides you with a route to avoid losing your data, should something go wrong.

StreamLiner is Project Management software that drives your team's Lean and Continuous Improvement activities.

Shared With Me Google Drive

Each time you exit StreamLiner it synchronizes via the Internet (this assures your colleagues can access the right version when they are entering data).
So, if you are looking for a quick way to deploy StreamLiner (or any kind of Access database) in a remote fashion then using Google Drive is a worthy option to evaluate. We have found it to be very effective, and I hope that you find this too.
Article written by Giles Johnston of Smartspeed Consulting Limited for Quality Assurance Solutions. Article edited and posted by Quality Assurance Solutions
---
---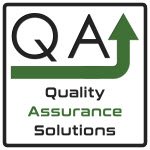 Quality Assurance Solutions
Robert Broughton
(805) 419-3344
USA
email