Dealing with
Concerns for Business Owners

Dealing with concerns for business owners and a golden book that helps address them.
Watching the news and reading the media is enough to make any business owner feel suicidal. It is all doom & gloom!
And yet I cannot help wondering if…
I didn't need to buy gas

I do not have shares on the stock market
And I do not watch, listen or read any news media…
would I notice any direct affect?
Well, yes, I'd notice the fluctuation in fuel prices – especially if I have a large transport fleet or rely heavily on a vehicle to run my business. And – on a more personal note – I'd be aware of the increase in food prices and, maybe, my mortgage costs. But I wouldn't be exposed to all this negativity.
I have a real concerns for business owners, as one of my readers said, "do a Lehman" almost by default because of a mindset that can paralyse.
Allowing so much pessimism to seep into our minds does put us in a dangerous and vulnerable situation. When negative thoughts start to 'become the norm' it is crucifyingly simple to slip into constant worry. And worry cripples us – it prevents us taking action and gives us sleepless nights which drains our energy.

8D Manager Software with 8D, 9D, 5Y and 4M report generator. Your corrective action software for managing, measuring, and reporting issues.

A Golden Book that Deals with Concerns for Business Owners

I have in front of me a little golden booklet. It was originally printed in 1936. And it's contents still hold true today. I got my copy in 1988 when I first got involved with the Dale Carnegie Organization (Dale Carnegie is the author of 'How To Win Friends and Influence People').
Half the booklet addresses worry – and how to prevent its devastating effect: here's a sample of the questions it tells you to ask yourself…
a) What is the Problem? For business people I'd suggest a big problem they're facing is keeping orders high and cash flow strong. Making sure their business rides high on the waves of this economic turbulence.
(b) What are the causes of the problem? Now that's a question only you can answer in your particular situation. The crucial thing here is to take ownership of what is happening to your business. If you don't take ownership how can you possibly solve any problems you may have? For example if sales are low, why are they low… have you done everything possible to generate more business? If orders are high and cash-flow is sluggish, why? Do you need to change your payment terms?
(c) What are the best solutions? Again the most effective solutions for you depend upon your answer to (b). If the problem you identified is lack of sales then changing your marketing approach may be high on your list. (That's where the posts on this blog can help).
(d) What is THE BEST solution? If you've come up with a number of solutions; actions you can take – such as a number of marketing techniques – then you need to form a plan of action to decide which is the best one to implement first.

StreamLiner is Project Management software that drives your team's Lean and Continuous Improvement activities.

When dealing with concerns for business owners, it's important not to just think positive – it's also crucial to take positive action.
A few final words from the book:
"Fill your mind with thoughts of peace, courage, health and hope."
"Count your blessings – not your troubles."
And another thought – if all the news in the media is depressing you – try not watching / reading it until you are in a better frame of mind and can shrug off the negativity.
Concerns for Business Owners
---
---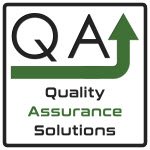 Quality Assurance Solutions
Robert Broughton
(805) 419-3344
USA
email