External Failure Costs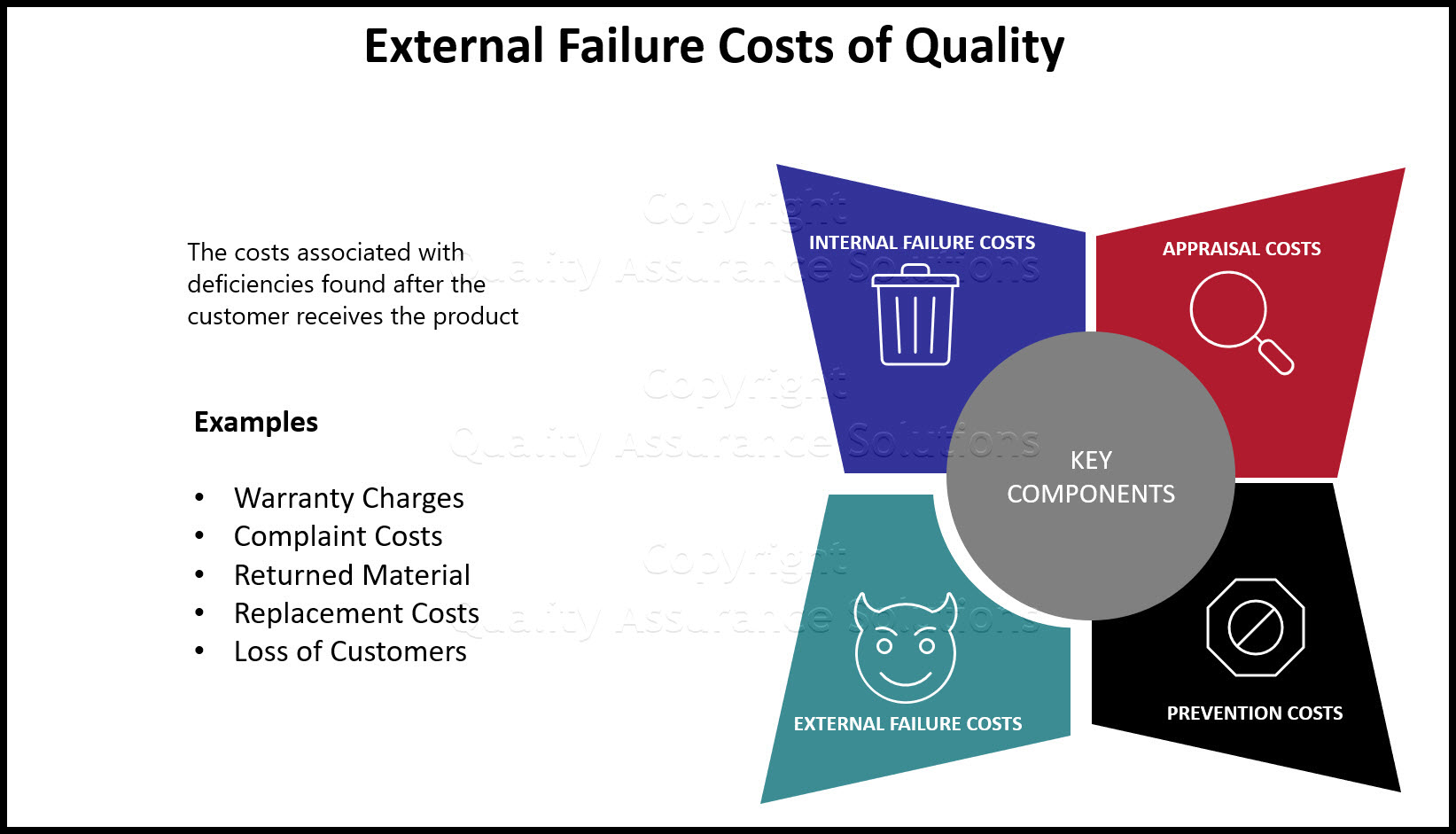 External Failure Costs come from costs associated with defects that are found after the customer receives the product or service. These costs included lost opportunities for sales revenue. Lost sales revenue costs would disappear if there were no deficiencies.
External Failure Costs Classifications

Warranty charges: The costs involved in replacing or making repairs to products that are still within the warranty period.
Complaint adjustment: The costs of investigation and adjustment of justified complaints from the defective product or installation.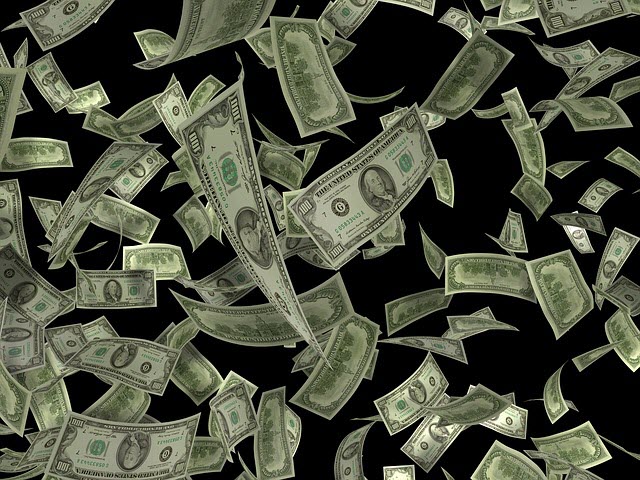 Returned material: The dollars associated with the receipt and replacement of defective product received from the field.
Allowances: The costs of concessions made to customers due to substandard products accepted by the customer. Customer chose to use the product as is.
Penalties due to poor quality: This can apply to goods or services delivered late or too early. 
Rework on support operations: Correcting errors on billing and other external processes.
Revenue losses in support operations: An example is the failure to collect receivables from some customers.
Lost Opportunities for sales revenue: Profit margin on current revenue lost due to customers who switch for reasons of quality. This includes canceled contracts due to poor quality. Also includes lost of  new customers:

Quality Assurance Solutions
Robert Broughton
(805) 419-3344
USA
email